The Irish Music Festival kicked off an array of music-oriented events in the week starting October 2nd. There was something for everyone, ranging from jazz to techno, and all else in-between. There is no doubt that music taste is very personal,  but the Irish Musical Festival aims to give people a safe space to enjoy the amazing talent that Ireland has to offer. The Grand Social in Dublin's City Centre took this opportunity to put on a week-long showcase of Dublin's newest up-and-coming acts, including Fizzy Orange, Morgana and, of course, Ten Hail Marys. 
October 5th saw Ten Hail Marys take the Grand Social stage in true indie-rock fashion to perform some of their most loved singles. The three-piece group didn't fall short of providing a provocative performance that had the crowd joining in on every hook. Adam Cullen, on guitar and vocals, left nothing to the imagination in his dedication to each song, while Jake Murray on drums and Dillon Doyle on bass provided an unfaltering live rendition of their favourite pieces. Their songs are reminiscent of the sound of Fontaine's D.C., though perhaps this is a claim that befalls too many Dublin artists. However, the band undeniably also have their own sound too, with hits like 'Yours Truly, Little Pixie' drawing on folkier guitar styles. 
Ten Hail Marys unfortunately did not play their hit 'So Young', despite its popularity amongst their listeners. This choice would point towards a deliberate attempt to edge their music towards a different sound. The Dublin-based band ended their charged set, after thirty minutes of utter engagement from the crowd, with a genuine message of thanks to all those who have supported the band up until what was arguably one of their most important gigs to date. In the lead-up to the end of the year we are hopeful to see more live events scheduled for this trio to showcase what they have been working on. Ten Hail Marys are proving themselves to be the ones to watch in the saturated scene of indie-rock across Dublin creatives. Undoubtedly their lyrics paint a portrait with the sound to colour it in, it is no wonder the crowd was left begging for "one more tune!"
ADVERTISEMENT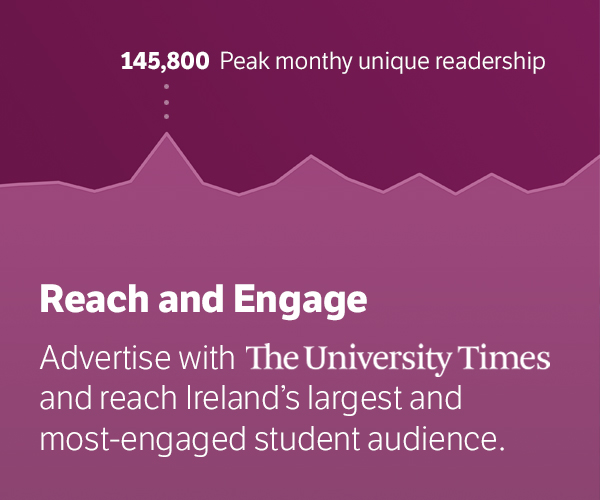 ---
Ten Hail Marys can be found on Spotify and Apple Music.