The fourth and final series of the much beloved comedy drama Sex Education arrived on Netflix on September 21st. With this being the last edition in the show, there was much anticipation and hype surrounding the finale and the long-drawn-out romance between principal characters Otis (Asa Butterfield) and Maeve (Emma Mackey). 
Nonetheless, as I made my way through each episode, I became much more interested in how the Irish characters were being portrayed within the show's narrative. Season 4 is the first in which an Irish character has a main role. County Down's Thaddea Graham plays 'O', a competing sex therapist in Cavendish College, and Otis's main rival within the series. Graham speaks in her own Northern Irish accent throughout the show and her character, though at times cunning and deceitful, grows into a more empathetic and sincere person as the season progresses in what I personally believe to be a good, positive and well-written Irish role.  
The same, however, cannot be said for Jack Gleeson's role in the series, a character called 'Dodgy Mo'. Gleeson, a Trinity graduate and a former member of DU Players, is a tremendous actor. Many will recognise him as Joffrey Baratheon in Game of Thrones, one of the best television villains of the past 20 years and a performance so compelling that the actor received death threats from deranged fans who hated the character so passionately. 
ADVERTISEMENT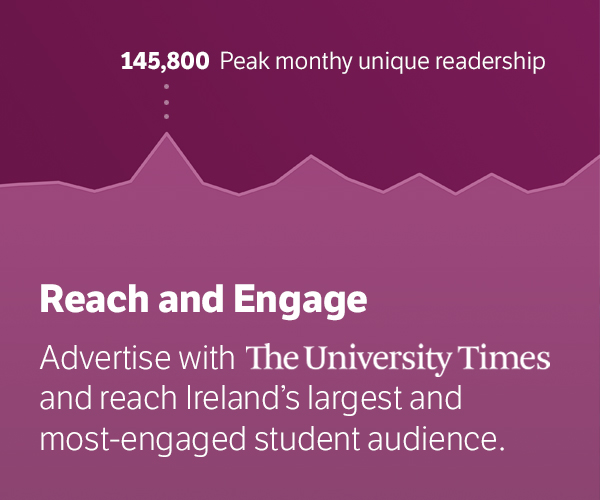 Such is that the role of Dodgy Mo, the mindless stoner friend of Maeve's troubled brother Sean, seems beneath such an esteemed actor, while also giving the impression of a tired stereotype. It is unclear whether the producers specifically wished for the Dodgy Mo character to be Irish or whether they merely preferred for Gleeson to use his own accent while performing. Regardless of which, the character's depiction seemed awkward and made for uncomfortable viewing, at least from my own perspective. 
The dumb, inebriated Irishman trope has been exhausted by countless films and television shows throughout the past century, although the character's intoxicant of choice has most often been an alcohol of some sort. Sometimes, these characters can be hilarious and even endearing. Think the perpetually drunken Father Jack in Father Ted, a beloved icon of Irish television. But in a show that prides itself on its character representation, I found the decision to have the Dodgy Mo character be an Irishman in Sex Education to be particularly striking.  
Although I am not personally offended by the role, this is a typecast that has existed on screen for years. I feel that the inclusion of Dodgy Mo in the series, a far from essential character, somewhat taints Graham's turn as O. As soon as an Irish character has a major part to play in this incredibly successful television show, an unoriginal, uninspired, clichéd character emerges to mar what should have been a celebration of modern Irish representation in television.