In school I was a member of that special group of students who love English. I was scornful of those who didn't complete the reading and shrugged off claims of novels being too long. As far as my literature-loving self was concerned, reading was without question the best and easiest form of homework to have. I devoured page after page of The Great Gatsby and A Doll's House in a shorter timeframe than it took me to muster the motivation for a fraction of my Maths homework. It was this persistent preference for my English homework at Leaving Certificate level that led me to approach college and my English literature reading lists with a combination of ambition and excitement. As it turned out, I should have been approaching them with reverence and ridicule.
I will never forget being assigned The Obedience of a Christian Man by William Tyndale as my primary text in my very first English module. Anyone who has not yet had the privilege of encountering Tyndale's work should note that this 547 page book was published in 1528, just a few short years after the author had translated the New Testament. In other words, this particular introductory text was far from the Charles Dickens and Alexandre Dumas I had been expecting to encounter on my course. Nonetheless, I persisted with the compliance of the fresher student that I was and read the entire book. Or, more accurately, the verb 'read' could be replaced with 'skimmed' or 'eyes – roved – from – word – to – word – without – comprehension'.  
In that opening week, every time I found my motivation waning I reassured myself that this dense tome of a text was merely a blip in the romanticised vision I held of my reading lists. As the weeks and modules developed, I was relieved to discover the range of texts expanded. However, I was less relieved to realise that the initial surge of motivation that had enabled me to persevere through The Obedience of a Christian Man was already fading. Suddenly, my reading lists were clamouring to be read but my laptop was desperate to be closed. This came as something of a culture shock to my bookworm self. After all, if sixth year me had been told that her homework would predominantly comprise fiction, she would have jumped for joy. Somewhere between my final secondary school task and my first college assignment I appeared to have lost this critical message.
ADVERTISEMENT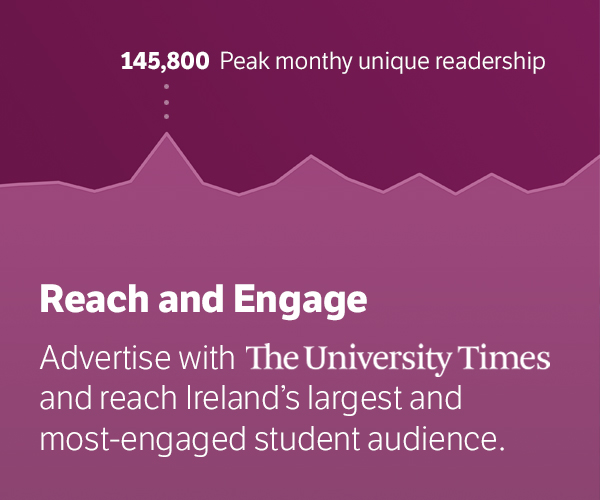 I arrogantly assumed that my love of reading would thrive in an English Literature degree and that this adoration for reading would be the only inspiration I needed to keep on top of my extensive reading lists. Instead I discovered that reading several books a week to keep up with multiple modules was a study of English on an entirely different level to the close-reading single texts of the Leaving Certificate. My English requirements combined with my Joint Honours Sociology papers, meant that soon my reading lists were piling up faster than my to-be-read pile of impulsively purchased paperbacks. My 18-year-old self would be appalled at my 22-year-old self. The sixth year iteration of me who scorned internet summaries of novels and study guides has been replaced by a Sophister student with the SparkNotes tab bookmarked. 
At first there was a sense of something resembling shame. I had never been the student who didn't have the reading done, and for the duration of my secondary school career, I had been validated by the smugness of never needing to Google character names or plot synopses. My inability to keep on top of my reading lists in college was accompanied by an uncertainty and guilt that were both new to me. Yet now, at the current and concluding stage of my degree, it is more common for an unfinished reading list to evoke a sense of deja-vu than recrimination. It has taken time and patience – two things my parents would suggest I fundamentally lack – to get to a stage where I can reconcile my determination to beat my reading lists with my recognition of the limits of a 12 week semester.
I have a tendency to take a romanticised approach to many things – a perhaps inevitable result of growing up with a penchant for the classics of Austen and the Brontë sisters – so my initial rose-tinted perception of college reading is not without its merits. However, the past three years have pushed me towards a more realistic consideration of the limits of my reading lists. My third-level English education has allowed me to develop my repertoire of literary knowledge but this has been on the condition that not every text is granted an equal portion of my precious time. I may not have mastered every learning objective or theory within my secondary sources, but I have learned to prioritise, to skim, to highlight and to condense. This is perhaps not the primary knowledge I should have gleaned from my bibliographies but it will stand useful nonetheless.
And if any of my professors happen to be reading this piece, rest assured that if there is one class I diligently complete the reading for, it is, of course, yours.