Over the course of the next week or so, some of Dublin's finest homes, galleries, embassies and everything in between will open their doors to the general public as Open House Dublin, Festival of Architecture graces the city. In its eighteenth instalment, the festival promises its largest and most accessible rendition yet. With over one hundred events scheduled, spanning from walking tours to debates, the programme is both broad-ranging and focused. Refreshingly, the IAF's undertaking to "reveal how Dublin and people reflect and depend on each other" seems to invite and welcome innovative perspectives on Dublin's housing crisis. In September of this year, The Irish Times reported that more than 12,000 homes and commercial properties lay vacant across Dublin and in March the newspaper found that 11,754 people were living in emergency accommodation. Statistics and realities like this have rendered Dublin's architectural scape hostile and uninhabitable. However, Open House Dublin does not appear to neglect these essential conversations in favour of less emotive or sensitive topics. Rather, the festival seeks to pay equal attention to the past, present and future of architecture in Dublin. 
Highlights are sure to include:

On the weekend of October 14th and 15th, turn your attention from the inside to the outside of the Douglas Hyde Gallery. A tour will illuminate the building's contrasting history, with Gallery 1 epitomising seventies Brutalism whilst Gallery 2 rouses contemplation and reflection through less angular means. Take a well deserved break from Kinsella Hall and get your campus Architectural Digest fix.
ADVERTISEMENT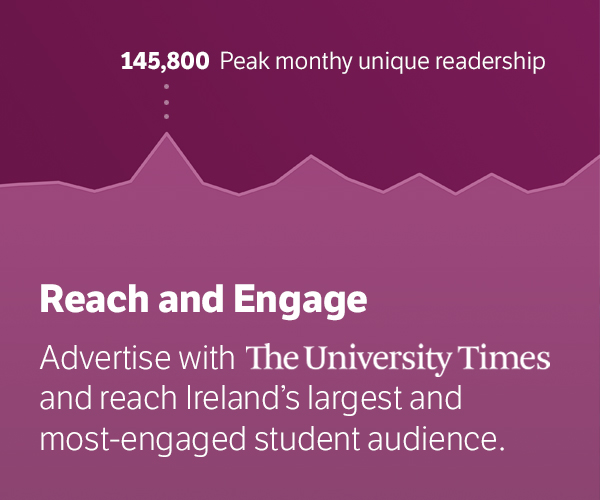 The talk 'I AM AN ARCHITECT: Gender and Professional Identity in Irish Architecture' is due to take place on October 13th at the Irish Architectural Archive. Dr Dervla MacManus will reveal her findings from the Gender Equity in Irish Architecture Research Project which endeavours to explore the relationship between female architects and their professional lives. Today, women account for only 30% of Registered Architect members; Dr MacManus looks to unpack this fact.
'NewNowNext – Cities Have Feelings', hosted by the Light House Cinema, is a series of live discussions broaching architecture's place in approaching salient issues. Focusing on architecture's potential to foster and feed human relationships, the evening will breathe new life into the city's buildings.
---
Open House Dublin: Festival of Architecture runs from October 7th to 15th.