The long-awaited and much anticipated calendar break is finally nearing: Reading Week. After six long weeks of intense studying (disputable), unfailing motivation (doubtful), and perfect attendance (debatable), Week 7 is closing in.
Following the information overload of the first six weeks of the semester, the impending reading week is a blessed relief to most students. As suggested by the name it is the perfect chance to catch up on the workload that has mounted since September. However, it is also a key opportunity to catch a flight. As a fourth year student I can admit to having trialled both of these options across my previous reading weeks. Honestly, I am unsure which was more productive. On the occasions that I have spent my reading weeks at home, even my best laid study plans have been known to fall victim to anything from an unseasonably warm day to a well timed "pints?" text. However, there is even less chance of me achieving anything academic while in mainland Europe.
The college calendar flies by in a sequence of numbered weeks that count rapidly down. The consecutive weeks of classes mean that reading week is positioned as the most convenient option to book a break away without infringing on academic attendance. Subsequently, I have discovered that the semester has barely started before the group chats start sending in potential destinations and Ryanair flash sales. Next comes the inevitable Revolut transfers and holiday requests from work. Alternatively, if the trip never makes it out of the group chat, rest assured there will always be a society excursion available. At this stage in my college experience I wouldn't be shocked if it emerged that third-level reading weeks were in fact sponsored by Michael O'Leary.
ADVERTISEMENT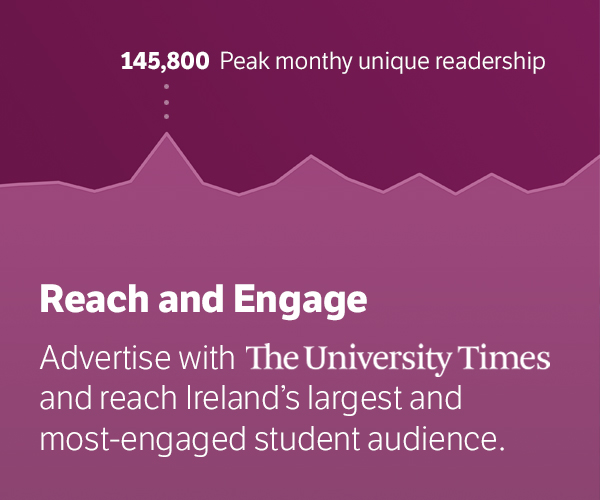 There is a sense of pressure associated with reading week to make the most out of it by not wasting an ounce of those precious lecture-free days. It can feel as if the time away from campus will be utterly meaningless unless it entails a 6am flight to whichever destination was offering 14.99 flights. I am neither denying the logic behind the thought process nor claiming to have never participated in this particular calendar tradition. After all, it remains a convenient opportunity for a break away from the same four walls. However, my underlying point is that in the face of the commercialisation of reading week, it is permissible to instead look forward to a week catching up on sleep and Netflix or lounging around in leggings and slippers.
The very first time I spent my reading week abroad, I flew back on the Sunday evening with the greatest case of the 'Sunday scaries' I had experienced to date. The subsequent week involved more frantic academic reading than I had achieved during the entire preceding seven weeks. While this may rightly be a canonical event it is not necessarily one that fits with every student's circumstances or college capacity. Perhaps there are work or home commitments or maybe there are too many financial and logistical constraints. Regardless of the reason, reading week adventures do not have to require a passport.
From October 23rd I am preparing myself to open Instagram to a seemingly endless supply of images depicting beautiful beaches and stunning cities. On the contrary, my reading week is looking less like close-ups of tourist attractions and more like close readings of my dissertation texts. As my workload mounts I will have to remain content with exploring Neverland over the Netherlands. It is perhaps a telling sign that I am not devastated by this tame itinerary. At my old and wizened stage of life (senior sophister) I sometimes believe my energy levels are more suitable for a cosy cocoon in my bedroom than a coconut cocktail on the beach.
This article is not intended to degrade or judge those students who have glorious holiday plans or who are perhaps embarking on their first college holiday. For those who do have exciting plans, enjoy every moment of them. But for those who don't, let this article serve as the antithesis to the barrage of Instagram location tags currently sitting in drafts. Regardless of what your reading week agenda looks like and whether you achieve every single task on your to-do list or simply manage to charge your laptop, congratulations! We're halfway through the term.