Actor, director and comedian Simon Pegg received the Gold Medal of Honorary Patronage from the University Philosophy Society (the Phil) on September 27th. Pegg's patronage and following Q&A had generated massive interest from the student population at Trinity and excitement was palpable both in the days leading up to the event up to the long line of students waiting for entrance in the rain — some who had gotten there hours before the event started in order to claim seats close to the comedy legend. 
Following a short meet and greet with the Phil committee and a lucky group of Table Quiz winners, Pegg was awarded with his Gold Medal by Phil president Jack Palmer and addressed more than 350 students — one of the biggest crowds of any honorary patronage. Pegg expressed his shock and amazement by the honour being bestowed upon him, saying he leapt at the chance for both a free trip to Ireland as well as a return to the student vibe of such a vibrant university, with a comedic candour that would hold the room at rapt attention for the entirety of his appearance. 
Pegg, whose credits include the Star Trek and Mission Impossible franchises, as well Spaced, The World's End, The Boys and Ice Age, then sat down for a Q&A with Palmer who asked Pegg questions from his work with Edgar Wright and Nick Frost to his mental health journey. 
ADVERTISEMENT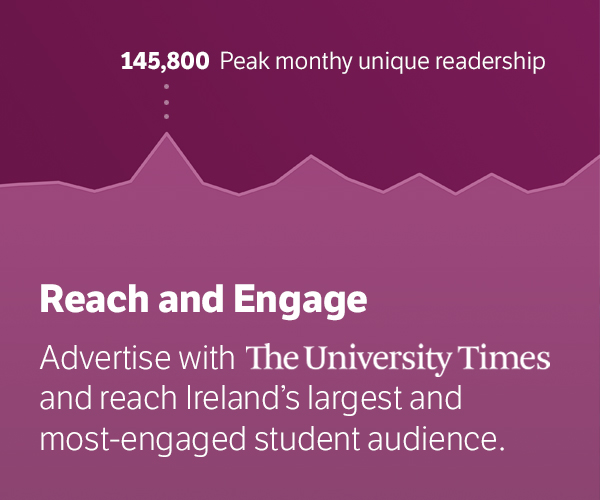 A kind of person who seems that they could never grow tired of the topic of their friends, Pegg spoke of his relationships with longtime collaborators and close friends, Edgar Wright and Nick Frost, explaining it's a "wonderful thing to go to work with your friends". In his collaborations with Wright and Frost, Pegg explained the pricelessness of the objectivity that working with creative partners allows. He also expressed the importance of male friendship and the communication of admiration in such interpersonal relationships saying, "women seem far less put upon by their own emotional distress". Pegg also criticised the cultural phenomenon of "bromances" saying he finds them tiring and reductive and that the term makes a novelty out of platonic male friendships. To this point he pointed out his own growth, calling himself "much more open." "It's so nice to say 'I love you'". Earnestly, he added "love is the answer to so many questions and problems". 
Pegg opened up about sobriety and mental health issues, speaking candidly about the dangers of alcohol dependence as well as the importance of asking for help. Pegg explained that alcohol is a drug and highlighted the importance of recognising it as such, acknowledging that though not all relationships with alcohol can be deemed unhealthy, it "can always turn into one if you lean on it too much". Pegg also encouraged everyone to think about why they are having a drink and to ask for help if needed, adding this might be particularly hard for young men to do. 
When asked about the SAG-AFTRA strike (which, at the time of the event, had not yet reached tentative agreement), Pegg said that "the strike had to happen", calling claims that streaming services can't keep track of steams and henceforth pay actors residuals "bullshit". Dropping any hint of comedy, Pegg stated "art is what makes us human", explaining that because AI has never had a human experience, it is simply a simulation of such and therefore creating a lower standard of art. Pegg also expressed his fear for society and the individualised thinking that is intrinsically tied to late stage capitalist thinking as well as the importance of conversation and debate in a society so endangered. 
A highly engaging speaker, Pegg possesses a unique ability to switch from full sincerity to a biting joke back to genuine all in the blink of an eye. From jokes about heartbreak to stories of his stints as a DJ to his ardent advice to write what you want to see made for aspiring screenwriters, Pegg was a captivating guest and perfect choice to kick off this year's series of speakers for the Philosophy Society.