As a child, you were dragged to car boot sales each and every Saturday. Sometimes they were on Sundays — it depended on what the Irish weather had in store for that week. You reluctantly followed your grandparents around the disorganised stalls only on the condition that you received an ice cream. One with a flake from the marshmallow-like vans that everyone hears before seeing. Following them like a pet on a lead, zig-zagging between the assorted tables, you cradle your ice cream with two palms, protecting your prized possession — your award for perseverance. Cone in hand, you scan each stall in its entirety, hoping that some parent had decluttered their home and decided to sell their child's Lego, which did nothing but obstruct floors in its scattered formation. You lift your gaze from the ground only to see another kid retrieve what should have been your Lego set from under a mound of old cookbooks. You're disappointed, furious even, in the way that any child is when you have an awful day at school and arrive home only to realise your mum has made your least favourite dinner. Now you are in your twenties and realise that these outings taught you one thing: the thrill of the hunt. You have now mastered the art of scanning and searching for second-hand gems. Now, you are grinning from ear to ear, even when you are eating baked beans for dinner and drowning in JSTOR articles to read for class. What keeps you afloat is your frequent Campus Couture features.
Admittedly, mentioning to anyone over the age of fifty that your Saturday mornings usually consist of scanning the entirety of Rathmines Vincent's and Oxfam in search of new wardrobe additions is such a humbling experience and one that never fails to incite laughter. I guess it does make sense. It is absurd if you consider it. Swarms of Gen Z-ers dedicating their time to rummage through piles of preloved clothing, hoping to find a hidden gem in one of the many mountains of discoloured sweaters and silk nightdresses. Laughter aside, for our deal-chasing, deal-driven generation, thrifting is a game that can be mastered. One where everything can go right and nothing can go wrong. And one where much laughter and smiles are had along the way. 
Often, it can feel like we are the last generation capable of rescuing our planet from further environmental deterioration. For many, second-hand shopping to inform our wardrobes is one way of reducing landfill by providing another life for garments, a way for those who feel the pressure to protect our planet to play their part. For this reason, shopping for second-hand apparel is growing rapidly and has become a noteworthy component in the retail market, encompassing sustainability, human geography and retail geography. And where can these real gems be found? Charity shops. The home to pairs of perfectly fitting Levi's and soft leather jackets that we all chase after.
ADVERTISEMENT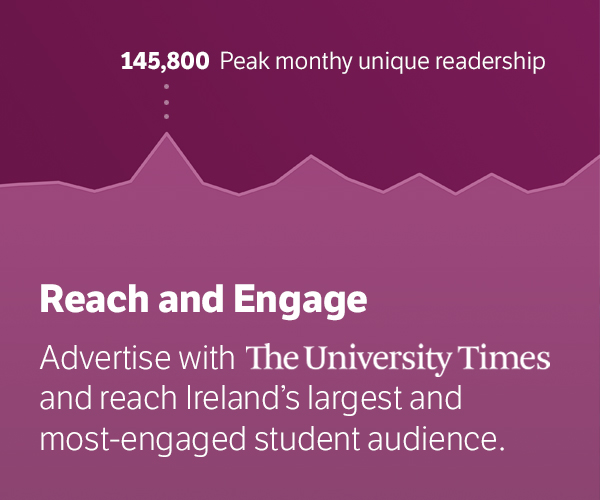 Charity shops: supporting charities, searching for bargains and promoting environmentally friendly choices. Are we doing more harm than good? 
Shopping for sustainable fashion has become central to many conversations within mainstream society because of an increased awareness of the damage caused by the production and consumption of fashion. In turn, this recognition has resulted in the expansion of the second-hand clothing market. Hedonistic traits and a new wave of ecoconsciousness play key roles in consumer decision-making processes both in-store and online as we search for one-of-a-kind deals. As consumers, our shopping habits are becoming more fluid, which allows "fashion with a conscience" to emerge, offering an ethical alternative to "big box" stores that previously dominated. Thoughts of visiting a charity shop to search for items to add to your wardrobe would not have crossed many minds in 2013, nor would it have been a choice made by many. But now, in 2023, Gen Z and charity shops seem to be a match made in heaven, and memories made from car boot sales are now also being made within the walls of second-hand clothing stores. Despite being an antidote to fast fashion, thrifting is not easy. It is a skill that requires work: patience, willingness and an open mind are characteristics of a successful thrifter, someone capable of re-imagining garments in an entirely new context.
The recreational aspects at the core of the second-hand apparel shopping experience include social contact with friendly salespeople, the entertainment of the search involved in the shopping activity and the thrill of encountering unexpected and unusual objects. Identity searching is facilitated by the thrill of the hunt and the aftermath of purchasing which can take the form of composing new outfits before creating a "haul" for friends to praise you for your findings. Put simply, we experience enjoyment both during and after charity shopping. And this is one of the many reasons why it is such a popular activity, possessing the ability to re-center, ground and encourage individuals to become present in the moment which is often so difficult in our "no time" society. As well as this, charity shops allow individuals to easily shop for garments within and between the usual sections of clothing without feeling out of place by the clothing divisions created online. 
The second-hand market has long been associated with providing clothes for individuals at a lower cost. With an increased demand for preloved garments in Dublin, you don't have far to look. Only minutes from campus, George's Street offers not one, but four second-hand stores bursting with clothes. From Oxfam, which stocks everything from cute rings to bridal wear and Enable Ireland to Tola Vintage and Vincent's only a few doors away, this street is heaven for those chasing a hunt and hoping to provide an Instagram close-friends haul that is sure to get endless likes and interaction. However, as we seem to be thrifting our way to happiness and validation — and in doing so, feeding the trend — we must question whether we are doing more harm than good. 
Online thrifting as individuality searching: The true cost of charity shopping is more than just the clothes we pay for. 
A harmful impact of thrifting is that it is increasingly difficult to find good quality pieces for affordable prices, meaning that there are fewer pieces available for those who buy from preloved stores by necessity. Before thrifting became a trend on platform apps such as Tiktok, it wasn't necessary to consider, nor become concerned about the overpricing of second-hand pieces. But the creation of aesthetics such as "cottagecore", "hippie" and "Y2K" which are promoted online go hand-in-hand with rising resale prices in-store and online. So, in other words, the thrift trend is not wholly beneficial. Its damaging effects can be seen in two central ways. Firstly, it encourages impulsive purchases due to lower costs, as we are more prepared to take a risk on an item of clothing, which means there is a higher chance that it will lie unworn at the back of our wardrobes than if it were a more expensive piece. Secondly, the rise of overpriced items in turn places lower-income individuals in danger of not being able to afford clothing, which drives them towards fast fashion as a cheaper, quicker alternative. 
Like much of human behaviour, our shopping decisions are not distinguished by us acting in isolation but rather are largely influenced by others. With technological advancements, the dimensions of the perceived shopping experience have expanded online. As well as in-store, the internet culture today is home to online clothing platforms, existing as the epitome of a postmodernist lifestyle — as individuals scroll endlessly to find what will become their new "proud purchase", a sequin tee or the perfect lowrise pants that will no doubt be applauded and spark conversation in the nightclub toilets. As the social media generation, Gen Z views themselves as part of a global community where influencer marketing is undoubtedly successful as an effective way to reach and guide consumers, meaning they are becoming the drivers of change. 
Compulsivity and greed are extending into, and within, the Charity shop craze. 
Charity retailers have goods that are often not available elsewhere. Many high street retailers have unique products but think about those items that you cannot find elsewhere. Those one-of-a-kind, quirky tees or knitwear that your grandparents quite possibly wore. When purchases are made online, various implications surface as we cannot try on clothing before making purchases. When coupled with the increasing number of stores that do not accept returns, purchases are repeatedly discarded or lie unworn in wardrobes, allowing and encouraging impulsive, unsuccessful purchases that seem to echo the damaging effects of fast fashion that we aim to avoid. 
The sense of an online community fills us with hope as we trust that what we are told is good for our planet truly is. By nature, social media hugely influences relationships, which are shaped by culture — both individual values and how consumers view and dress themselves. Media attention on celebrity fashion has uncovered that role models, who for some include Michelle Obama or Kate Moss, are seen wearing vintage clothing. Moreover, series and popular movies such as The Breakfast Club (1985) encouraged the unlikely pairing of vintage athleisure with preppy accessories. Put another way, if eco-conscious consumers witness their favourite influencer promoting clothing from a new "sustainable" collection, then they have got to be purchased — right? Social learning theory states how psychological influences impact the consumer's decision-making process. These psychological factors emphasise the mental factors that impact the behaviour of individuals and the factors that drive them to make decisions. And this is where influencers come into it. Following a certain influencer is usually due to a shared interest, belief or style. Therefore consumers who share these characteristics are likely to support that specific influencers' style and approve of the clothes they wear. Mimicry is an automatic behaviour, so we must question whether following influencers motivates a sustainable lifestyle or damages it. Individuality, status and satisfaction can all be achieved by consumers in the second-hand retail market, but is this individuality really so individual after all? 
We must fully utilise the clothing in our wardrobes by buying less and re-wearing more: two actions that encourage a healthier and happier planet. 
Despite encouraging viewers to buy local, vintage, handmade and second-hand, we must reconsider whether the advice that influencers provide can be deemed sustainable. Many of these online content creators possess wardrobes that are jam-packed with garments, functioning as tools to create endless 'What I wore in a week' and 'Outfit inspiration' videos. Can we forgive these individuals for buying excessive amounts of clothes simply because the individual garments are "greener"? Don't these widely circulating videos encourage impulsive, excessive purchases and in some ways, echo the same damaging impacts of fast fashion that we aim to avoid? Instead, let's find hope in influencers who promote the "same base layer" trend, encouraging us to fully utilise the clothing in our wardrobes by buying less and re-wearing more: two actions that encourage a healthier and happier planet. 
Conclusion: the cost of thrifting is damaging more than just our bank balances. We must think of others each time we step into a charity shop, or bid for clothing online. 
Research trends indicate that the second-hand purchasing of clothes will continue to rise, which evidences the need for consumers to be better educated by the eco-fashion sector in ways we can respect the environment in our decision-making, purchasing, and donating processes. With over 1,000 charity shops in Ireland, social boundaries are transcended as second-hand stores adapt their offering to ensure there are various ways to shop, donate and volunteer. So, instead of continuing to shop when your wardrobe is full, why not donate or volunteer?  Instead of listing every item from your wardrobe clearout online, why not give back to the charity shops that have provided you with so much enjoyment? In doing so, charity shops can remain open, and clothes can remain affordable and accessible for those in need. This will reduce the number of people who have no choice but to shop for fast fashion as a cheaper and more accessible alternative, reducing its damaging effects. So, we must think of others and think of the environment each time we step into a charity shop or bid for a new cami top or pair of ballet flats online.