As fans worked their way through Speak Now (Taylor's Version) when Taylor Swift released the re-recording of her third album, many were shocked as they got to the tenth track. In her version of 'Better Than Revenge', Swift changed the controversial lyric "She's better known for the things that she does / On the mattress" to "He was a moth to the flame / She was holding the matches". Although some eagle-eyed fans had anticipated this change, searching the original lyric on Apple Music to find no results, the change in the mattress lyric has had a mixed reception, leaving some fans disappointed as others welcome the change.
This change comes as Swift makes her way through the task of re-recording the back catalogue of her music, ranging from her self-titled debut through Reputation. She began this endeavour following the expiration of her contract with Big Machine Records in 2018, one that she had originally signed in 2005, as a sixteen-year-old country singer, trying to forge a niche in the Nashville music scene. In signing this deal, Swift relegated the ownership of her masters and original recordings of her first six albums. While Swift has since switched labels to Universal's Republic Records, the problem arose when Big Machine was bought by Ithaca Holdings, a private equity firm owned by music manager Scooter Braun. The latter then went on to sell her masters to Shamrock Holdings in 2019, for a reported $300 million. 
In an Instagram post announcing Fearless (Taylor's Version), her first re-recording, Swift noted that "artists should own their own work for so many reasons, but the most screamingly obvious one is that the artist is the only one who really knows that body of work". Explaining her rationale further in an interview on Late Night with Seth Meyers, the singer elaborated, "I made it very clear that I wanted to be able to buy my music, that opportunity was not given to me, and it was sold to somebody else". She continued, stating: "I was the one who made this music first, I can just make it again". 
ADVERTISEMENT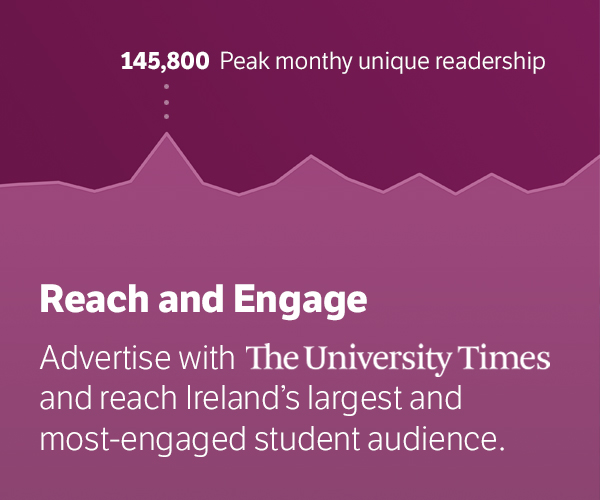 While her re-records are an ingenious and undeniably lucrative loophole into reclaiming her discography, Swift's rewriting of her history is not new. Following the release of her debut album back in 2006, the singer changed a line in 'Picture to Burn' in the radio edit and in all subsequent releases of the song. The ending to the original lyric, "So go and tell your friends / I'm obsessive and crazy / That's fine, I'll tell mine you're gay", was altered to "You won't mind if I say". This fact has since become entrenched in the lore surrounding Taylor Swift, with many of her fans seeking out old CD versions of the album in the hopes of finding what they have dubbed 'Picture to Burn (Homophobic Version)'. 
Swift's uneasy track record of altering her lyrics begs an important question to consider regarding her motives: are these changes really about making her fans happier, or are they a means of absolving her own guilt?
Should art reflect the time it was written in? Wouldn't you edit your diary chronicling the tumultuous and rash emotions of your teenage years if you could, especially if you knew it was being broadcast to the world? Swift was a sixteen-year-old girl living in Nashville when she wrote 'Picture to Burn'. Most of the songs on her self-titled debut album were penned during her freshman year of high school, as the young singer attempted to navigate her way through the confusing landscape of growing up, lending a new voice to the tropes of country music, while voicing the deeply personal yet universally relatable perspective of a teenage girl. 
Despite never publicly acknowledging her lyric modification in 'Picture to Burn', Swift's insight into the important context of her music is significant. In a 2014 interview on the Australian radio show 2DayFM, Swift looked back on the time since she released her debut, recalling "my first album came out when I was 16, so I would write about my life as I saw it, as I felt it. And then what happens is as you get more successful, […] all of a sudden the perspective has changed". This would suggest the nature of the lyric as a product of its time. Why, then, is she so eager to cover up her past?
Equally a product of the personal context in which it was written, 'Better Than Revenge' introduces the theme of vengeance into Swift's discography, a motif which has endured much of her career and discourse surrounding it, including most notably 'Look What You Made Me Do' and 'Vigilante Shit'. Critics were quick to comment on the problematic nature of the mattress lyric, noting its slut-shaming overtones as well as its seeming perpetuation of internalised misogyny, tearing other women down in a romantic rivalry. However, while the problematic nature of the lyric is undeniable, it must be noted that at the time of writing 'Better Than Revenge', Swift had yet to experience the barrage of slut-shaming that befell her in her 1989 era, and would endure through her mass internet cancellation in 2016 and her ensuing Reputation era. 
Read in this light, can you really blame Swift for wanting to wipe over these past mistakes? The crux of Swift's popularity resides in her ability to faithfully relay relatable feelings and experiences to her listeners. When you peel away the layers of her celebrity and the mediated mask of a public persona, is the experience underpinning this lyric alteration not akin to the feeling of noticing a spelling mistake in an essay you have just submitted, cursing the fact that you can't resubmit anything on Turnitin? The only difference is that Taylor Swift has gone back and changed the line she regretted writing.
What's more, her re-recording project is about autonomy and reclaiming the agency that she lost. Why shouldn't she have the autonomy around what's going into the music she is re-releasing? After all, if you wrote a song like 'Girl at Home', wouldn't you want to remix it? Even just a little bit?
The issue becomes even more prickly, however, through Swift's refusal to acknowledge the alteration of the mattress lyric. In her announcement post for Speak Now (Taylor's Version), the singer recognises that "the songs that came from this time of my life were marked by their brutal honesty, unfiltered diaristic confession and wild wistfulness". She also crucially notes that the album "tells a tale of growing up, flailing, flying and crashing … and living to speak about it". As quick as she seems to be accepting of her own shortcomings during this time of her life, this ultimately does not hold up to the reality of covering up the lyric but refusing to own up to it. 
While Swift has not expressly forbidden her fans from listening to the master versions of her discography, she has continuously stressed the importance of owning her own work. For instance, during her 2021 Seth Meyers interview, the artist stated that "when something says (Taylor's Version) next to it, that means I own it", which all but explicitly tells her listeners to stop listening to the original versions. 
The fundamental question underpinning the problematics of the mattress lyric seems then to be more generally applicable: should we cover up our past mistakes or should we learn to embrace them? I'm sure you will be able to relate, dear reader, to the feeling of texting someone you shouldn't be (find: ex, situationship that refuses to text you, old fling that won't stop liking your stories, etc.), only to find yourself lying to your friends about it. You know you shouldn't be doing it, which is why you bend the truth. The only difference in Swift's case is millions of followers and a clear paper trail, with her mistakes being broadcast on the world stage for everyone to analyse.
Much of the public perception of the singer has been clouded by an unease surrounding the perfectly curated image she publicises. For instance, in a 2013 interview with Metro, Lorde expressed her frustrations with this image, criticising the artist for being too perfect: "Taylor Swift is so flawless, and so unattainable, and I don't think it's breeding anything good in young girls". But this is not the Taylor Swift that her fans knew. The 18-year-old who called out Joe Jonas on Ellen for being "the boy who broke up with me over the phone in 25 seconds" is the girl her fans fell in love with — the flawed, unlikeable female protagonist. The Taylor that fans knew misspoke, judged others harshly, messed things up and regretted it, publicly fell out with friends, had public breakups, dressed, in her own words, like a "50s housewife". It is this Taylor that brings you comfort when you've embarrassed yourself in front of someone you like. 
Although she has always been uncomfortable with her past self, Swift has, in recent years, gotten better at acknowledging her mistakes. Her later albums and her Red re-recording shed light on the complexities of her earlier experiences — the body image issues, the embarrassment, the ill-advised sex. With this, Swift also subverts her usual tropes and resists casting herself as the wronged party. She admits to being the 'Anti-Hero', "star[ing] directly at the sun but never in the mirror", and adds a new layer to the scorned woman we first saw in 'All Too Well', exclaiming "and all I felt was shame" in the extended ten-minute version of the song. 
Her recent albums notably also feature more references to alcohol, breaking the illusion of the perpetually well-behaved girl next door. She notably laments "They told me all of my cages were mental / So I got wasted like all my potential" in 'This Is Me Trying' and admits to the all-too relatable experience of post-club sloppiness in 'Hits Different': "I pictured you with other girls in love / Then threw up on the street". She even goes as far as to reference the hallmark of dating in the modern age in 'Glitch' — the dreaded situationship — as she questions "maybe I'll see you out some weekend / Depending on what kind of mood and situation-ship I'm in". Swift herself is no stranger to the messy fling, her most recent of which being the 1975's Matty Healy. Let's face it, who hasn't been there with a scrawny arts block boy who will publicly declare his love for you but won't text you back? This is why, to many, the lyric change in 'Better Than Revenge' seems like a regression from the progress Swift has made.
Swift's earlier albums ring particularly true to her audience because they portray a young girl finding herself amidst romance and friendship drama. The reason her audience still listens to decade-old albums is because of their deeply confessional mode. They are an ode to the messiness of being a teenage girl and a young woman trying to pave her way through the world. The re-recording of Speak Now fails to capture this chaos, as does the lyric change in 'Better than Revenge'. The singer told her audience that she was a people-pleaser in 'mirrorball' and she has proven this through her lyric change. Swift is essentially killing her old self with the modification, doing herself, and her fans a disservice by erasing the steps she has taken over the years