Given that the demographic makeup of The University Times' readership is 90 per cent arts students, it's easy to forget that Trinity also houses Health Science students. That is, until Med Day. Every November, the medical school designates one day for its students to don brightly-coloured t-shirts and substitute their lectures with fundraising. Not only do their philanthropic efforts financially support Dublin's training hospitals, but their concurrent raffles and bake sales are known to sustain students when their KC Peaches vouchers expire before reading week. 
Speaking to The University Times via email, Med Day Secretary Brian Byrne said that the annual event has gone from "strength to strength" since its inception in 2001. In its 22 years of operation, the initiative has raised over €1,000,000 in "much-needed funds" for projects in hospitals across Dublin. Byrne views Med Day as an opportunity for medical students to give something back to the hospitals responsible for their education. 
On a campus where the college tradition of 'Christmas Day' is notably absent, Byrne sees Med Day as a worthwhile substitute. "The fundraising is followed by all sorts of festivities", Byrne explains, including a talent show, "a bachelor-bachelorette auction on the steps of the Pav", and of course, a night out. A hard-earned night out, if you ask me. Two hours of classes and I'm heading straight to Hogan's. Spare a thought for STEM students and their 40-hour work weeks. 
ADVERTISEMENT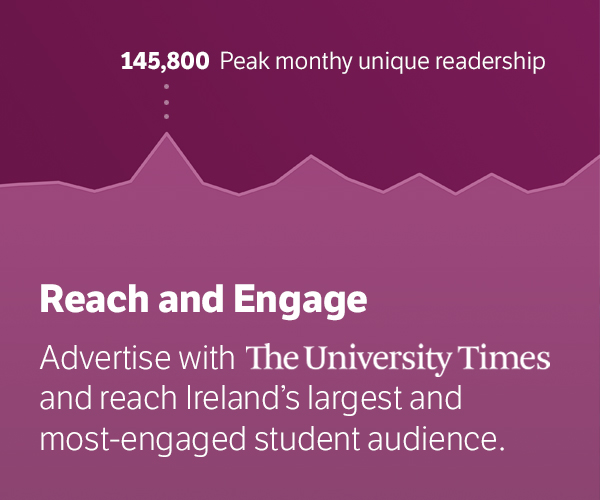 While Med Day has expanded in recent years to include pub quizzes, career talks and wine receptions, Byrne is quick to point out the hard work behind its organisation and execution. "It's a testament to the spirit of the students that year-on-year, hundreds of meds rise at ungodly hours just to get involved", he says. This winter, when you see the bright-eyed, bushy-tailed medical students shaking buckets on Grafton Street at six o'clock in the morning, thank God it's them instead of you. 
Each year, Med Day aims to raise €50,000, a goal they have "always succeeded in with the help of the College community and the wider community of Dublin and beyond". To be able to contribute to their teaching hospitals is "extremely gratifying for the medical student body as a whole", says Byrne. 
In recent years, Med Day has sponsored chemotherapy robots, exercise bicycles for paediatric stem cell patients "and absolutely everything in between". This year, they hope to sponsor the development of a "hangout space" for paediatric cancer patients in Crumlin children's hospital. Byrne calls this project "as worthy as any we've ever helped fund in the past", saying, "young people suffering with cancer can often feel isolated and alone in their condition", and "to have a space that is theirs … to allow them to socialise with others going through a similar experience" can be essential for their overall health and happiness. 
Another project Med Day has set their sights on is the purchase of a Functional Electrical Stimulation (FES) device at St James's Hospital. An FES device, Byrne explains, is "a new technology which is proven to improve walking endurance" for multiple sclerosis patients and stroke survivors. This, Byrne hopes, will prove instrumental in "improving quality of life for patients who previously may have had to undergo months of strenuous physio to reclaim even a fraction of previous mobility". 
The Med Day team also intend to fund assistive technology at the National Rehabilitation Hospital (NRH) in Dún Laoghaire. This will improve independence for patients by offering them "much more control over their surroundings" by allowing them to turn on TVs and lights and raise their beds "without the help of assistants who may be frequently unavailable". In a similar vein, the team want to provide "specialised iPads and accompanying software" to palliative care patients in Our Lady's Hospice, which will enable them to "communicate with family, friends and staff" with ease. 
As the project revolves around thanking Trinity's training hospitals, this year's Med Day will also raise funds to "help trainees develop their skills" in Tallaght Hospital through the use of point-of-care ultrasound (POCUS). This specialised training model, Byrne says, will "improve patient outcomes" by allowing medical students to make "more assured and confident diagnoses". 
Another beneficiary of Med Day is the Trinity Access Program (TAP), which Byrne calls a "wonderful institution". The Med Day committee is involved in TAP Day, which offers access students an introduction to what Byrne refers to as the "bread and butter" of medicine. Lessons include instructions on how to take vitals and how to perform CPR. Byrne sees the collaboration with TAP as an essential aspect of the programme, as it ensures "equal opportunities" for all. 
Byrne knows that the volume and variety of the beneficiaries, as well as the complexities of the projects themselves, can prove intimidating to onlookers. To combat this, he says, the committee records videos with spokespersons "to convey in the simplest terms" what the projects are about, and the impact they will have on patients once procured. Beyond that, he says, "as long as students are out helping us spread the word on the streets and donors can easily access information on our beneficiaries, then we're happy!" 
While the projects Med Day hopes to fund have considerably modernised since its inception in 2001, so too have the fundraising efforts. Byrne advises students to beware that the "old lie" of having no cash "holds no water" in 2023, as Med Day's cash-collecting volunteers are now equipped with SumUp machines. And I'm sure he has Revolut, too. Moving closer to a cashless model was not without its challenges, Byrne reveals, but he credits previous committees for having the foresight to "future-proof" the charity by introducing "ancillary fundraisers in the form of smaller events" in the run-up to Med Day itself. 
When the committee was forced to rethink their strategy in 2020 due to the pandemic, it turned out to be a blessing in disguise. The revised approach included independent fundraising efforts wherein students "ran, walked, cycled, pole-vaulted, knitted, you-name-it", and Byrne remembers that year as "the most successful Med Day ever".  He hopes that students will continue to incorporate independent projects in the coming years: "A hybrid system is perhaps the most conducive to success in this post-Covid era, and we're hoping this year we can set a new benchmark for Med Day in the coming years!" 
This year's Med Day will take place on November 10th. Byrne is tight-lipped about what colour t-shirts the team will wear: "In this way, I believe we keep people hooked." Those wanting to keep in touch virtually can find Med Day "everywhere in the cosmos". New followers to @TrinityMedDay on Instagram, Twitter and TikTok can expect to be "entertained and heartwarmed", Byrne teases. The committee's Public Relations Officer (PRO) "is doing God's work on our socials these days to ensure our reach is bigger than ever". Beyond that, Byrne says, "we can only hope for the best!"
---
Students can donate online at https://www.supportstjames.ie/donate-to-trinity-med-day/ or by texting MED to 50300 to donate €4 to St. James's hospital.