Today, on Saturday, November 4th, over 1,000 people took to the streets of Dublin to call for an end to Israel's assault on Gaza. The demonstration was organised by the Irish Neutrality League and was attended by various solidarity groups, as well as members of the general public. 
A speaker from the Irish Neutrality League addressed the crowd, stating "Today our focus is to stand with Palestine, and the people of Palestine, calling for an end to the genocide in Gaza."
"When we say neutrality, we mean the Irish proud tradition of neutrality, which is an anti-imperialist tradition, which means standing with the oppressed, which we are seeing in Palestine."
ADVERTISEMENT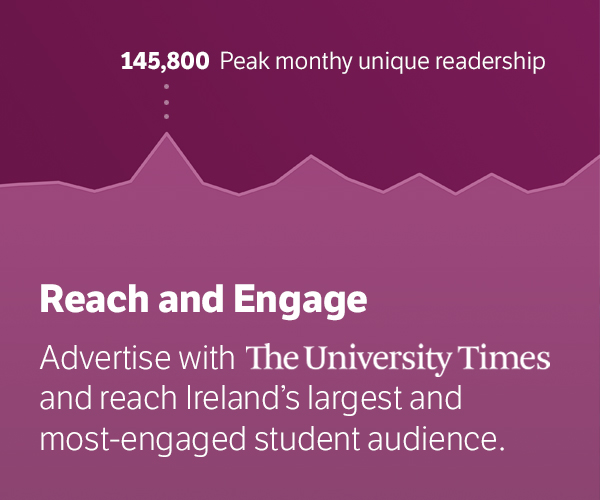 The group met at The Garden of Remembrance, and marched to the Department of Foreign Affairs. The demonstration called for the expulsion of the Israeli ambassador from Ireland. 
Speaking to The University Times, an attendant named Leo said the demonstration for him was an opportunity "to show solidarity with the Palestinian people. I think [the current bombings] are genocide. It's a form of colonialism. I come from a former colonial country, Brazil, so I'm against all of this. I'm here to support oppressed people." 
Another protestor spoke about the need to "keep on showing up and showing continued solidarity with the Palestinian people". 
This protest was preceded by a candlelight vigil that took place on Friday, November 3rd on O'Connell Street, organised by the Ireland Palestinian Solidarity Campaign. The event took place to mourn "the almost 9,000 killed in Apartheid Israel's ongoing genocidal war on the Palestinian people in Gaza". On the same day, Taoiseach Leo Varadkar said that Israel's attack on Gaza is "something approaching revenge". 
The Irish Department of Foreign Affairs website states that "Ireland wants to see a permanent and sustainable ceasefire, the lifting of the blockade on Gaza which is at the root cause of this devastating conflict and ultimately the establishment of a two-state solution which is based on the borders of 1967".