This month, Dublin is due to welcome a new event to its cultural calendar. Delivered by 'The Contemporary Art Gallery Association (CAGA)', Dublin Gallery Weekend, running from November 10th until the 12th, looks to be the manifestation of ten of the city's chief commercial art galleries' ingenuity and expertise. The participating galleries, while united by a commitment to improve contemporary art's availability and approachability, differentiate themselves in theme, form and concept. The list of partaking galleries mimics a hall of fame of Ireland's finest commercial galleries: Green on Red Gallery, Kevin Kavanagh and Taylor Galleries to name a few. Through a carefully curated public programme of guided tours, panel talks and more, CAGA's members hope to challenge the myth that the art world is impenetrable. "Part of what we hope to achieve is to dispel this idea that galleries are intimidating, elitist places. We want to invite everyone to come along to the Dublin Gallery Weekend to see for themselves that behind every one of these galleries is a dedicated gallerist who wants to share their interest and passion for art", Rayne Booth, the co-ordinator at CAGA, says. The festival is designed for newcomers as much as it is for veterans of the field. 
Although Dublin Gallery Weekend will embrace a similar structure to its European counterparts, Rayne insists on Dublin's unique contribution to the continent's art scene. 'Dublin is of course smaller in terms of the commercial scene', she recognises, 'I think this can also be an advantage and what sets Dublin apart as the scene is very friendly and supportive to artists and anyone wishing to get involved.' Smaller size should not be confused with lesser quality. Similarly, while the festival is the first of its kind in the country's capital, the city's penchant for visual arts is neither new nor negligible. Rayne describes how Dublin Gallery Weekend will allow The Contemporary Art Gallery Association to capitalise on the existing scene as 'There is a huge amount of dedication, passion, and a lot of great art in the Irish visual arts scene but it hasn't had as much focus traditionally as other art forms like theatre and literature in the city. We see Dublin Gallery Weekend as a way to start the conversation about the importance of visual art and in particular, commercial galleries who are so dedicated to working with and supporting artists to sell their work.' 
Envisaging the festival's outcome, Rayne hopes that 'we would have attracted a large number of visitors over the weekend and invited many new people to come and have a look at what is going on in galleries for the first time.' The Gallery Weekend's anticipated contributions to demystifying the daunting art world cannot be understated. 
ADVERTISEMENT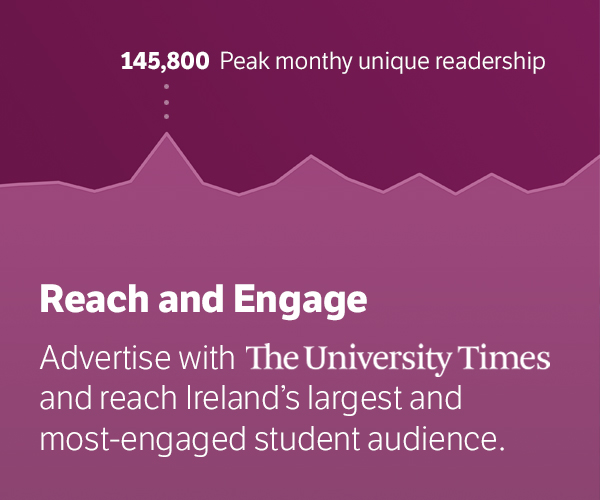 Highlights look to include:
David Fox's 'Urban Fingerprint', Olivier Cornet Gallery

– few artists are paying homage to Ireland's contemporary landscape as loyally as David Fox is. In his second solo exhibition at the Olivier Cornet Gallery, Fox will transfer the art decorating Ireland's street surfaces to canvas. Beyond aesthetics, Fox's exhibition encourages important reflections on identity and culture's ability to survive within an urban environment. Showing from

November 10th to December 10th at the

Olivier Cornet Gallery. 

A series of talks on collecting contemporary art

– facilitated and led by the former director of the National Gallery of Ireland, Sean Rainbird, the sessions will walk audiences through the complexities of collecting contemporary art. Panel discussions will clarify the distinctions between corporate, state and private collections; and a Keynote speech by Dr. Clare McAndrew will help to decode art economics.

Saturday

November 11th from two to five pm

, The Auditorium at 'Making it Work' on Pearse Street, free but booking essential. 

Richard Proffitt's 'A Crystal Split the Yolk on Paradise Lane', Kevin Kavanagh

– the Dublin-based artist Richard Proffitt refuses to be restricted to just one medium. Sculpture, sound and painting have all been enlisted to communicate Richard's chosen themes. In particular Richard has represented abandoned sacred environments in his works, belonging to both orthodox and fringe religious groups. His latest show is no exception to his eccentric craft. Showing from November 2nd

–

25th

, Kevin Kavanagh.