As I sit down with Esme Dunne and Grace O'Sullivan, two of the founders and core members of the Empower Her* Voice Dublin, in O'Sullivan's Botany Bay living room, I'm instantly bathed in the warm familiarity of female company and the easy comfort of a warm catch-up. This very energy is the central ethos around Empower Her* Voice, a community which aims to supply "a place to rest your bones", following their Instagram bio, providing a community for women and people of marginalised genders.
Delving straight into the conception of the community, Dunne, a fourth-year English Studies student at Trinity, explains that "Empower Her* Voice itself was started at my school" as a society which was "passed down from year to year". Running the club in her final year of secondary school, Dunne explains that it "consisted of selling t-shirts at school events and running talks", despite being "obviously quite low-key". After leaving school, Dunne went on to become a director in the London branch of Empower Her* Voice. When she arrived in Dublin for college, Dunne recalls, "I was telling my friends about it, and everyone was really interested. And I really missed it, I really missed that community". She continues, noting, "even at school, in those talks, it was a really special space and really empowering. I was excited about what we could possibly do with it in Dublin".
 In November 2021, Empower Her* Voice hosted a launch party, in the Workman's cellar. Selling around 180 tickets for the event, Dunne explains, "we had three acts playing and a raffle". The event, which was hugely successful, made over €1000, which the group donated to Women for Refugee Women, a charity that supports refugee women and campaigns for a fairer asylum system. From this launch party, Empower Her* Voice became "a team thing", as Dunne remembers: "Kitty [Astor] helped me do the launch and Sully [O'Sullivan] came on immediately". They also interviewed Niamh Leadbetter, who subsequently came on as events coordinator for the organisation. "It's kind of been the four of us" from that point onwards, notes Dunne.
ADVERTISEMENT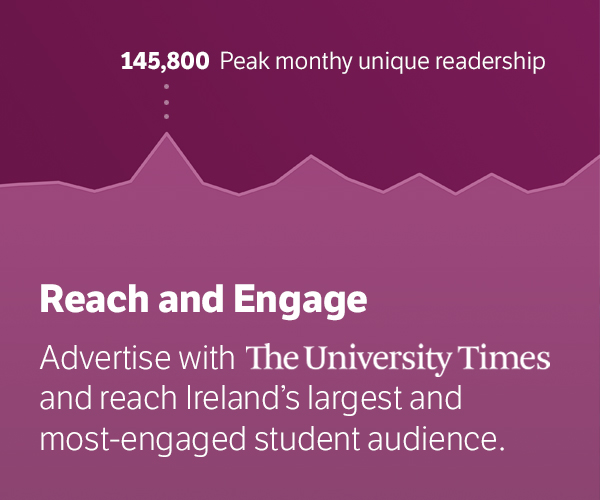 Explaining the community-based nature of the platform, O'Sullivan explains, "we've been big on drawing and life drawing classes, as well as creating a really good space for women to just have fun". Emphasising their targeted demographic as women and people of marginalised genders, the fourth-year PPES student further notes that the exclusion of men "sounds a bit harsh, but it's really important in the room. The energy that we have at our events, it's so safe". The format of their classes, as Dunne elucidates, is "12 to 15 people sitting in a living room or a table in an event space", providing an intimate and safe space. She continues, noting "we've had men at some of them and the men that we had were lovely. It's not about they themselves or about their character, it's about the energy when there's no men in the room". Likening the energy to "old women knitting", she digresses that "it's really hard to communicate the actual energy, but it can be really beautiful". 
Acknowledging it as a conscious choice made from the outset to not have men at their more intimate events, Dunne stresses that "we love having men at bigger events like our exhibitions and our talks, it doesn't impact that environment because I think it's a bigger space". She continues, asserting "when you're just sitting and you're just being and you just know that everyone in that room has experienced things that you've experienced – you're not even talking about them, you might just be chatting about your day or the guy you're texting – but you're all the same. It's very liberating".
Touching on their goals for Empower Her* Voice, the pair stress the importance of setting out realistic objectives. Dunne elaborates, "I think when you're doing something like EmpowerHer*Voice, when you're advocating for something, or you're protesting or being an activist or you're creating community, an ultimate goal is a really hard thing to choose. You can get lost with it". In this sense, Dunne explains "it's easier to think of short-term goals". She continues, "that's why we were so excited about the stuff with Wigwam because we posted that last Friday, we got a lot of attention over the weekend, we met with Wigwam and they've implemented changes. That is such a short time period. I feel like we achieved so much". "I feel like we achieved so much because we had a direct goal", adds O'Sullivan, "with small achievable steps".
Reflecting on their journey so far, Dunne admits that "it was definitely a learning curve", in terms of finding a niche and putting on events that was right for the community as well as its audience. As O'Sullivan notes, "I think we see what people enjoy, or what we enjoy, as opposed to thinking of what we might do in the future". With a candid openness, she adds that "we're constantly learning and evolving with the people that are with us and come to our events". Through this trial and error process of creating events which resonate with themselves and their audience, Dunne explains "we didn't just do the classes and think like 'this is our thing', we did the one class and found that people loved it, so that's what we do".
This experimental dabbling in different kinds of events led Empower Her* Voice to host a club night at Sound House last November. As the pair reminisce with mild embarrassment, Dunne remembers "it was awful", while O'Sullivan softens the blow, explaining "we're just not club promoters". With a laugh, Dunne continues, joking that "Dublin doesn't need another DJ collective and none of us are DJs". She continues, clarifying "we're really good at building intimate community spaces and advocating for causes that we care about. We were focusing too much on raising money, rather than building community, and that's where we got mixed up". This memory sits in their minds as a necessary failure, enabling growth, as Dunne elucidates, "we learnt so much from that, like I don't regret it", while, on a lighter note, O'Sullivan adds: "personally, I had fun that night, I just don't think it's for Empower Her* Voice. It was really important for us to realise what we actually wanted to do".
In the last few weeks, Empower Her* Voice has grown massively following a campaign against street harassment, aptly named 'chalkback', where the group go around the streets of Dublin, writing theirs and their followers' experiences being catcalled on the street. After posting a picture of their chalk work in front of the statue of Molly Malone on November 2nd, which read "groping isn't good luck", Dunne recalls, "we had 760 followers and as of now we have 2,330. We doubled in a day and then we just kept growing". Their momentum does not seem to be slowing, as they have since gained another thousand followers, amounting to their current standing of just over 3,300. 
Explaining the conception of this campaign, the pair mention the Instagram @catcallsofnyc as their inspiration for the idea. Dunne remembers following the account since she was around 16, elucidating that "when I was first getting into feminism a lot of it was through Instagram, because that's where I was seeing the most explicitly radical thought". Citing a sort of Eureka moment when having the idea, Dunne says: "honestly, we were sitting around and I was like 'I don't know why we didn't think about this ages ago'".
Looking back on the moment which prompted this inspiration, Dunne reveals "it sounds funny, but Sully and I were sitting by the Molly Malone statue, because honestly we felt like we were bodyguarding her, because we were just pissed off at the whole thing". O'Sullivan continues, explaining that "we didn't even know where to sit, so we were like, why not sit in front of her and make sure no one can touch her?". As a man walked past, the pair heard him say "she's not as pretty as I thought she was going to be", prompting their outrage. Dunne notes, "I was baffled" that this is "the standards that you're holding this statue of a woman to", that "she's let you down because of your expectations of her appearance". As the pair regrouped with Astor afterwards, Dunne explains "we just started getting really angry", digressing with a humorous tone, their idea to "chalk about it". She further notes, "I texted Sully, because she had just had a horrible experience and asked her how she felt about writing outside of Wigwam and she was like 'let's fucking do it'".
Walking me through her experience at Wigwam, O'Sullivan tells me it happened at Trinity Fashion Society (FashionSoc) and Trinity Ents' Freshers' Week Pink Party. She recounts, "I was in line and was groped by this man". Luckily, O'Sullivan was with two of her best friends, who helped her deal with the situation. However, when mentioning it to the bouncer, she remembers him saying "well, what did you do to instigate it?". Overarchingly unsatisfactory on a variety of levels, O'Sullivan further criticises the nature of this response, noting "he didn't have to say anything, he could have just kept quiet. He could have just ignored me really. Anything would have been better than that".
Following this debacle, O'Sullivan and her friends were denied entry into Wigwam: "We didn't really want to go in, but we also just weren't allowed in". In the direct aftermath of what happened, O'Sullivan confides that the organisers of the event, both the chairperson of FashionSoc and the Trinity Ents Officer, contacted the club. "It was wildly unproductive", O'Sullivan discloses, "they haven't taken anyone seriously, not even the person that booked them". Speaking to her decision to chalk outside the venue, she explains "it was such a good idea to chalk, I'm really happy that we did it".
After posting a picture of O'Sullivan outside Wigwam, next to the chalked message of what the bouncer said to her, she explains "it gained a lot of traction". The venue runs events through an external company of promoters, called Bodytonic. One of their representatives subsequently contacted Empower Her* Voice via Instagram and, as O'Sullivan asserts, they acknowledged how badly the situation had previously been handled, to the extent that "she hadn't heard about it until now". Dunne further underscores this mishandling: "it's appalling because she needs to be told that".
The pair then met with the Bodytonic representative and the day manager at Wigwam. Dunne elucidates, "we went in really not knowing what to expect, with the possibility of going in all guns blazing". She continues, revealing "they were so receptive, so apologetic, so understanding and eager to make positive change", taking all their suggestions on board. Following their meeting, Bodytonic sent Empower Her* Voice their code of conduct, which the pair reviewed and sent back with their notes, as Dunne notes, "it was really amazing to be part of the conversation". They also sent over all the comments and DMs they had received concerning Wigwam, Dunne clarifies "we are concerned with what happened to Sully, but it's indicative of a bigger issue that's going on, not only with Wigwam, but across nightlife, not only in Dublin. It's endemic".
Given that the Pink Party was an event held during Freshers' Week, O'Sullivan further stresses the potentially damaging nature of such a culture, "so many first years came to that party, so many people came alone". She continues, "I was so lucky to have my friends with me, I'm so lucky I'm older. Can you imagine if someone said that to them? An 18-year-old, by themselves, just trying to make friends in their first week of college? Potentially so traumatising".
Speaking to the response they have gotten to the campaign, Dunne immediately confirms it has been "overwhelmingly positive", despite a few naysayers. O'Sullivan explains, "we had just gotten this message insinuating that by calling out Wigwam for their security's poor behaviour, we were going to destroy Dublin nightlife. And, obviously, I understand the fear for that, but, at the same time, that's nothing to do with us". Building on this, Dunne expands, "we don't want to boycott anything, we're not trying to shut anything down, we're trying to change it. We appreciate good intention, but we need action". As if in perfect sync with one another, O'Sullivan adds, "if Dublin nightlife isn't safe, I'm not concerned about destroying it, I want it be safe".
Amidst the overwhelming amount of stories they have received, Dunne stresses the need for specificity to be able to get the most effective response, "the issue we have with the Google Form, with the ones that have been linked to the Garda especially, is that people say they were groped on a night out and then they go to the police but they don't tell us where or which police station". Despite the difference between targeting a club and the Garda, Dunne emphasises their aim to continue chalking outside Garda stations: "it's important to raise the awareness and start the conversation and it makes the Garda change the way they act. It makes people rethink or more open to going to the Garda, because I know people are scared about it because of past stories. So I think if it makes people feel comfortable to report things, that's a big win for us".
In terms of their plans for the upcoming year, Dunne highlights, "we're really gassed with the attention that we've got for the chalking, so we're going to continue to call our clubs. We hope that in doing so we will start more conversations, we hope that those clubs will be as receptive as Wigwam have been in changing their policies and increasing the safety of their customers". Empower Her* Voice also plan to keep organising classes, with Dunne revealing that "with the increased engagement we've had, we're hoping to have people who've never been to a class come to those". Aside from this, they hope to collaborate with Happy Feet Run Club in January, as well as host an exhibition in March. Finally, O'Sullivan expresses their desire "just keep up with the chalking. I think it's great, we're raising awareness, giving people a voice that don't feel like they have one".