Lesbian Art Circle is a social culture club. Taking the form of a multidisciplinary publication, it will be pre-launched to attendees in advance of a social event, at which the ideas and featured work can be discussed. Speaking to The University Times, Meredith Davis (she/her) and Ava Chapman (she/her) discussed Irish queer icons, the pros and cons of closed spaces and the legacy of queer art. 
Why did you decide to set up Lesbian Art Circle?
Meredith Davis: Whilst the queer nightlife scene in Dublin is growing promisingly, my friends and I always wished for more queer spaces of varying energy levels to meet people. 
ADVERTISEMENT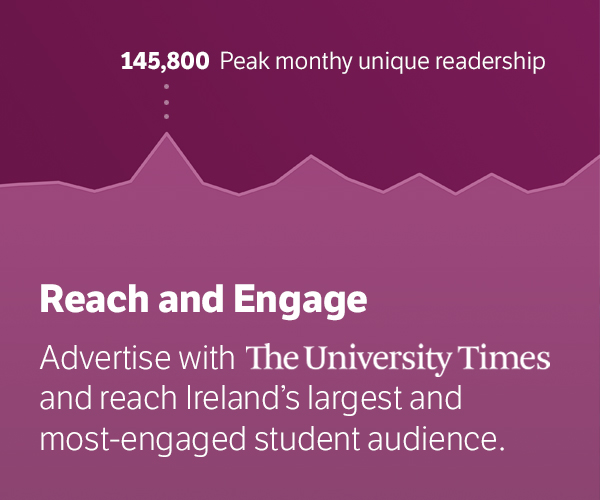 Lots of meaningful friendships of mine had begun at exhibitions or literary launches. There's something about the social pace of those events, as well as having this built-in talking point that seems to lend itself to having fruitful conversations with strangers. 
At the same time, I had recently been meeting up for pints with a few pals to specifically discuss our own art practices, and art more generally. I'd been finding that rewarding and thought it would be nice to expand that environment so more people could partake.
For those who aren't yet familiar with your Instagram, and therefore Lesbian Art Circle's etymology, please could you unpack your name? 
MD: We chose the name Lesbian Art Circle for a few reasons and could speak (or write) at length about it. Whilst the group is for all queer or questioning women, genderqueer and non-binary people, and welcomes allies alike, we wanted to take the opportunity to place the word lesbian in the title. Firstly it's an homage to the influence of historical lib groups of the 70s such as Raven and Wolverton's Lesbian Art Project. The event is also inspired by the legacy of Parisian literary circles, so the two together led us to the name. 
But we also feel it's a positive opportunity to reclaim the word lesbian, which is declining in usage, and steer it away from fetishisation, erasure, and historical stereotypes. We hope its use can be seen by those interested who it doesn't titularly, represent to denote an exciting and inclusive counter to heteronormative patriarchy. 
I wondered if you could talk a bit about your thoughts surrounding closed spaces and your thought process in deciding how to structure your club. Do you find there to be disadvantages/advantages to closed spaces?
MD: I think it's a special (and important) thing for people of marginalised identities to feel the euphoria or reprieve of being 'self' in a community space, like on a queer night out. At the same time, sometimes language surrounding closed/open spaces can be slightly polarising, when in practice it's simpler. Queer people tend to want to meet other queer people, and not enough spaces exist for them to do so organically, so we want to offer a new space and welcome anyone who wants to be there.
Following on from this, what about art do you think lends itself well to expressing queerness?
Ava Chapman: For this publication, we're not necessarily looking for explicit expressions of queerness. We're just seeking to centre queer people's work, whatever they decide to submit. Queerness is so expansive — it can be fun, exciting, sad, wonderful. It can also occasionally be isolating, leaving those various experiences without a sounding board to relate to. Centering queer voices will hopefully create a space where creative queer people have to do less translation of their experiences into a language understandable to non-queer people. Without this effort of mediation, the art becomes more collaborative, more direct, and, hopefully, more meaningful to its creators in certain ways. 
Are there any Dublin / Irish queer artists or creatives you draw particular inspiration from? 
AD: Eimear Walshe! When I first read The Land for the People I remember thinking I didn't realise art could be simultaneously so smart and funny. I never want to be so self-serious that I can't create something that will make someone laugh. I also love CMAT. Her work is truly so camp and fun. It's this sense of freedom/play I admire most in their work. Which probably has something to do with queerness! 
MD: There's too many to mention! For this project, I've been inspired by other community organisers. It's been amazing to see the success Kerry Mahony and Emma Murphy have had with Honeypot, and I think Ciaran Gaffney is doing spectacular things with Seanchoiche: he's created a deeply magical space. 
On your Instagram, you speak of Raven and Wolverton's Lesbian Art Project and Parisien literary circles as influences. How will you try to strike a balance between paying homage to the past and looking forward to the future? 
AC: Queerness is forever! In that regard, it's about acknowledging queer history as we exist contemporarily: we're part of a lineage. There's a whole history of different queer communities across time and place that it's important to pay homage to, as these stories are too often forgotten. Organising queer communities isn't new, but the artists, the experiences, the work and the moments they'll lead to are.
 I love how you're accompanying your publication with a social event. How do you hope the two will complement each other?
MD: The idea is for the event to be similar to a launch, but as the intention is for the publication to act as a starting point for discussion, it will be sent out ahead of it. Then attendees have some time to read through, and, on the night, chat about the work. That being said, people are also more than welcome to attend without anything specific to say about the issue, as it should be a laidback social time for all. We're hoping to have our pilot evening in the first half of December.