In a motion passed at USI Council this evening and in a letter from the TCDSU to the Provost, student representatives are calling for College governing bodies to "re-evaluate their participation in university rankings" with the ultimate goal to withdraw from those they see as unfit.
Both arguing against the "neoliberalisation of our institutions", the Union of Students in Ireland (USI) and the Trinity College Dublin Students' Union (TCDSU) are using the example of Utrecht University's recent withdrawal from the Times Higher Education World Rankings for 2024 to highlight their perceived issues with partaking in a ranking system which the USI describes as an "inherently biased" and the TCDSU claims is unfair.
According to their website, the Times Higher Education World Rankings bases their comparisons of universities on the metrics of 'Teaching', 'Research Environment', 'Research Quality', 'Industry' and 'International Outlook'. The first three of those receive the greatest weight, of between 29 and 30 per cent each. The USI and TCDSU have the most issues with the sub-metrics of 'Research Reputation', which makes up 62 per cent of 'Research Environment', and 'Citation Impact', which makes up 50 per cent of 'Research Quality'.
ADVERTISEMENT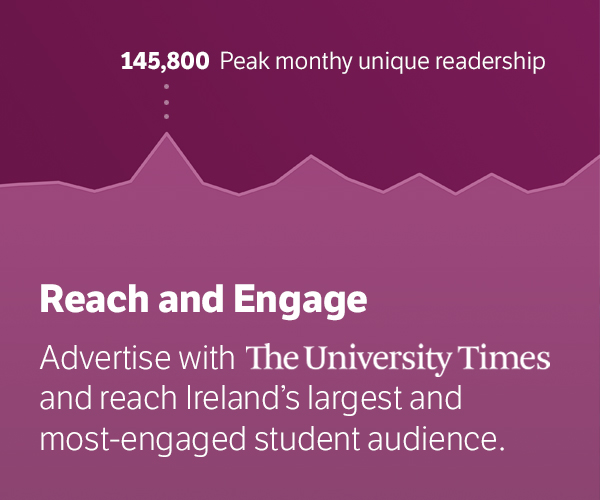 In the USI motion, USI Council understands that Utrecht University has stopped using impact factors in research assessment, something which the USI says shows "a commitment to open science and responsible research evaluation".
Impact factors are seen as a measurement of an academic journal's relative importance in its field of research. They depend on the number of citations received by articles within a particular journal and often dictate a journal's, and therefore also, according to the Times Rankings, a university's prestige.
Both USI and TCDSU argue that an institution's colonial and imperial beginnings brings an unfair advantage to certain universities, including Trinity College Dublin. 
The TCDSU letter states: "University rankings can reflect colonial legacies through historical advantages, language dominance, networks, access to resources, cultural biases, diversity, educational hierarchies, and research focus, favouring former colonial powers and perpetuating inequalities in higher education."
"University rankings represent a form of intellectual imperialism, a "captive mind" in which universities outside of the Western world are forced to conform to Western corporatised ideas…that is embodied by the idea of competitive university rankings."
USI argues: "The requirement to conform to a paradigm stands at odds with the needs of local contexts and individual countries, as well as to the principles of academic freedom, and represents neo-colonial encroachment by Western institutions on universities in postcolonial countries."
Both also highlight the potential effect this has on graduate prospects, with USI saying the "inherently biased" system "influences the desirability of alumni within the job market" and TCDSU agreeing that it does not create "a world of fair chances".
On current and prospective students, the TCDSU letter continues: "A world in which university candidates evaluate their worth against the ability to attend 'top-scoring' or 'lower-scoring' institutions, is not a world that promotes personal development and self-esteem."
"We cannot afford to live in a world where some venues of higher education are seen as classist or elitist."
USI Council is mandating that all third-level institutions "re-evaluate their participation in the university rankings system". The TCDSU is calling for the same, and "should it be possible, withdrawal from data provision to ranking markers".