In her report to Student Council on Tuesday, November 7th, Aoife Bennett this year's Welfare Officer of the Trinity College Dublin Students' Union (TCDSU) presents her 'Proposal for College to Fund Free Period Products in College Bathrooms to Tackle Period Poverty on our Campus', to be presented to the Student Life Committee (SLC) meeting on the same day.
According to the Government's Period Poverty in Ireland Discussion Paper, period poverty is defined as: "Inadequate access to menstrual hygiene, including period products (e.g. sanitary towels and tampons), washing and waste management facilities and education. Adverse consequences include recurrent exclusion from activities of daily life during menstruation and health impacts resulting from exclusion and use of unsuitable products."
Bennett points to the popularity of last year's TCDSU-run free period product initiative for staff and students on campus. Receiving funding of €7,000 from the TCD Association and Trust, a body which provides grant support for College projects where funding is not available from mainstream resources, all period products bought were depleted in "just over a month". 
ADVERTISEMENT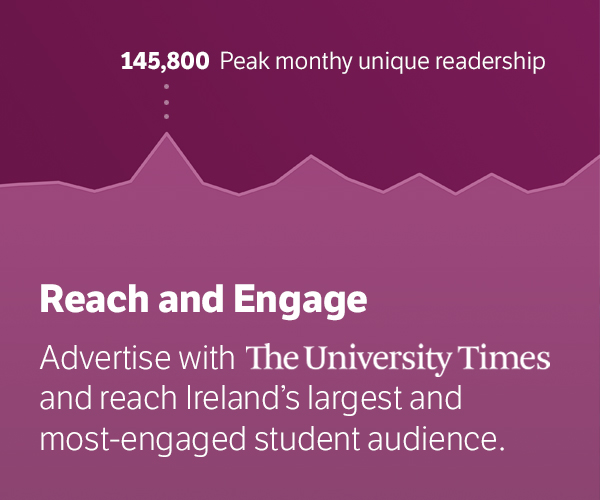 The initiative set up dispensers for the products over ten locations on campus and they were restocked by the housekeeping department. The proposal points to the partnership between the TCDSU and Estates & Facilities team, saying it makes a continuation of the project "logistically feasible".
In terms of funding, the proposal bases its projections on the fact that €3,500 worth of period products lasted 18 days across 10 locations via 10 separate dispensers. Therefore, if the same usage were to continue across the year, at a cost of €195 per day, a College-funded scheme would cost just over €71,000 per year, potentially reaching near €350,000 if College were to cover the cost of period products for all students and staff.
The proposal implores College to become an active party in supporting menstruators, stating: "By Trinity tackling period dignity head-on, it can directly tackle stigma and shame around periods for its students and staff, thus making our College a more inclusive place for members of our academic community from all backgrounds and putting it at the forefront of the fight for gender equality."
The report also references other Irish Universities' comments regarding their providing free period products. 
University College Dublin say: "If a student risks missing class due to lack of accessible period products and facilities, it creates an unnecessary inequality; we can mitigate this impact with free provision."
The University of Limerick is "proud to join the fight against period poverty" and the University of Galway's Deputy President describes their scheme as a "strong symbol of progress and how we can work together, with our students, to ensure better outcomes and respond to need".
If this scheme is to become a reality at Trinity, it must be approved by the SLC and submitted to College Board for approval and implementation.