With a general election looming, the Irish people will once again be faced with a choice of who should lead the country to a bright and shining future, and then be forced to deal with the inevitable disappointment when said government fails to do so. When this happens, at least we can take solace from the fact that as bad as they may turn out to be, the government will not be made up of any of the following parties.
Natural Law
The Natural Law Party was founded in 1992 by a group of transcendental meditation practitioners in Fairfield, Iowa. The party was established on the teachings and principles of Maharishi Mahesh Yogi, the movement's guru and spiritual leader, and former 'spiritual advisor' to the Beatles. While this all may look and sound suspiciously like a cult, there was never any evidence of any sinister motives, beyond trying to establish world peace through the election the Natural Law party in several countries across the globe.
The party was politically active in 74 countries and despite the loftiness of their ambition; only achieved electoral success in the Indian State Assembly and the Croatian Regional Assembly. Had George Harrison, Paul McCartney and Ringo Star taken up the Maharishi on his suggestion that they all stand for election as MPs for Liverpool as Natural Law Party candidates, the party's success may have been greater, but George Harrison did perform his first full concert in the UK since 1969, as a NLP fundraiser in the Royal Albert Hall in 1992.
The NLP was active in Ireland since 1994 and was based in Dublin under the leadership of John Burns who ran with nine other NLP candidates in the 1997 General Election and four others in the 1999 European elections. Among his campaign promises in the European election was to call on NATO to cease bombing in Yugoslavia and instead send 7000 "yogic flyers" to radiate peace in the region through positive vibrations, and to eliminate 50% of all diseases within three years through the Maharishi Vedic Approach to Health. Those five European candidates collected nearly 7000 votes between them and this does sound impressive, until you realise that the single Christian Solidarity candidate picked up over 9000 1st preference votes in that election. After that, they understandably stopped fielding candidates in Ireland.
Christian Solidarity
Do you believe that same-sex couples deserve fewer legal rights than proper CHRISTIAN couples in order to combat the nefarious homosexual agenda? Do you believe that a woman's place is in the home? Do you believe that Ireland's political failings stem from a lack of involving God in our decision making? Do you believe that repealing the constitutional abolition on contraception and divorce were proof of state immorality? If the answer to any of the above questions is yes, then the Christian Solidarity party may just be for you.
Founded in advance of the 1997 General Election by Gerard Casey, it campaigns on being, without exception; anti-abortion, anti-gay marriage, euro-sceptic and anti-bin tax.
Typically trotted out in the media for "down with this sort of thing" soundbites, they are currently unrepresented at the local or national level. All seven of the candidates they ran in the 2007 General Election lost their deposits, their best performing candidate getting only 260 votes. In the upcoming election, the party is fielding eight candidates under a new leader, Richard Greene. The new leader was a member of the frigidly conservative Muintir na hÉireann, and is also a spokesperson for Cóir. The Christian Solidarity party have yet to publicly advocate a 1979 Iranian revolution style of Roman Catholic theocracy, but it's really only a matter of time for these messers.
Immigration Control Platform
Not to be confused with the equally troubling Insane Clown Posse, The Immigration Control Platform is not technically a political party as it has not registered as such, but more of a political grouping whose candidates have ran as independents in both the 2002 and 2007 general elections. A single issue party whose main concern according to spokesperson Áine Ní Chonaill, is representing the average "Joe Soap, and he wants to wash the car take the dog for a walk, go for a pint." Unfortunately for Joe, these activities have become corrupted by the presence of immigrants (even when it was the bears, I knew it was immigrants), and the ICP solution is to increase deportations, "unshackle" ourselves from the Geneva convention, and basically copy the xenophobic prejudice of Migration Watch UK.
The ICP is not likely to become a fully-fledged political party any time soon, as parties are required to disclose the number of their members and sources of their funding and the ICP does neither. That is not to imply that either number is particularly great, ICP protests rarely involve more than two or three people, but are a way of proclaiming the views of the "silent majority", while also protecting the anonymity for people who may be members, to continue to preface their opinions with the old disclaimer "I'm not racist, but….".
ADVERTISEMENT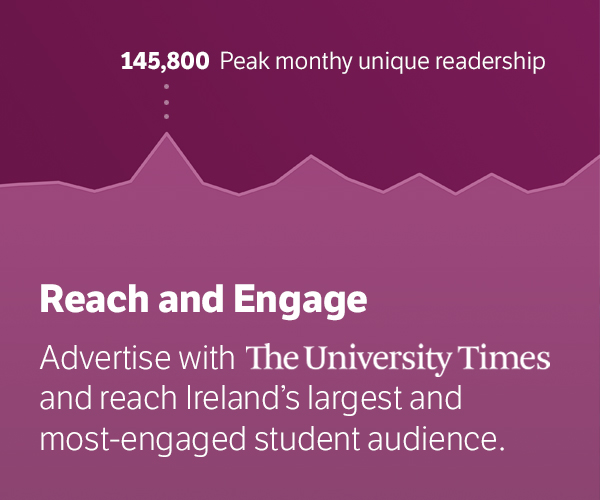 Ailtirí na hAiséirghe:
Ailtirí na hAiséirghe or Architects of the Revolution was a party founded by Gearóid Ó Cuinneagáin, existing from 1942 until 1958, with the ultimate goal of turning Ireland into a 'missionary-ideological state.' This new Ireland would preach totalitarian fascist politics and Christian social principles across the world, and the party also set up a Hitler youth movement through Irish, with 23 clubs for schoolchildren in Dublin. It was the flirtation with fascism in a period of the state where an independent Ireland could still look like anything it wanted to, and Aiséirghe's vision was for a one-party government under a Catholic dictatorship, where the public use of English would be criminalised, Jews would be persecuted, and the public would be drafted into a massive conscript army that would reclaim the North. Following this conquest, Ireland was to set its sights on mastery of the Atlantic Ocean.
Never doubt the ambition of fascists, according to one document; ""We shall become master in the Pacific Ocean also… Should we play our cards carefully and cleverly, it will be possible for us from the capital of Ireland, to dictate to the dictators." Naturally, this never quite came to pass. Despite gaining nine out of 31 contested seats in 1945 local government elections, they ran out of steam and it was the foundation of the centre-left Clann na Poblachta, created by former IRA chief of staff and founding member of Amnesty International Sean McBride, that Aiséirghe saw they're gains reversed.
Libertas
During its brief existence on the Irish political landscape, Libertas and its creator Declan Ganley were inexorably linked to the Lisbon treaty as firm opponents of it, and as euro-sceptics generally. Before becoming a registered political party, the Libertas institute successfully campaigned against the first Lisbon treaty with posters such as "Democracy 1916-2009? Vote No!" and a song called Easy Come, So Easy Go by Liam Tiernan, featuring the lines "through famine, wars and plunder, through disease and foreign foes, don't disrespect her memory" and "Libertas will keep you safe, of this you can be sure."
While this campaign of nationalist guilt trips managed to successfully defeat the treaty the first time around, it did not translate into votes for Libertas candidates in the 2009 European election, and Ganley actually lost 3000 votes on a recount he requested.
One of the main contributors to Libertas was Ulick McEvaddy, a former Irish intelligence officer and CEO of Omega air, an aviation company whose primary customer is the United States Defence Department. A 1999 profile in the Irish Independent disclosed that he learned to speak fluent Russian whilst working the "Russian desk" and observed that his "experience in military intelligence must have been a great door-opener when he dealt with the US and the armed forces of other countries."
Declan Ganley himself is no stranger to the shadow world of international clandestine services, having made his fortune trading aluminium in Latvia in '91 and set up the first private finance company in Albania in '96. More recently he founded Rivada Networks which secured a non-competitive bid to the pentagon to supply telecommunications to the United States Department of Homeland Security in Iraq, and has ties to Washington foreign policy think tanks. What was actually going on with Libertas might one day make a pretty decent film, but as of 2010 it ceased to be a political party.
Tommy Gavin