Jane Farrell
Staff Writer
ADVERTISEMENT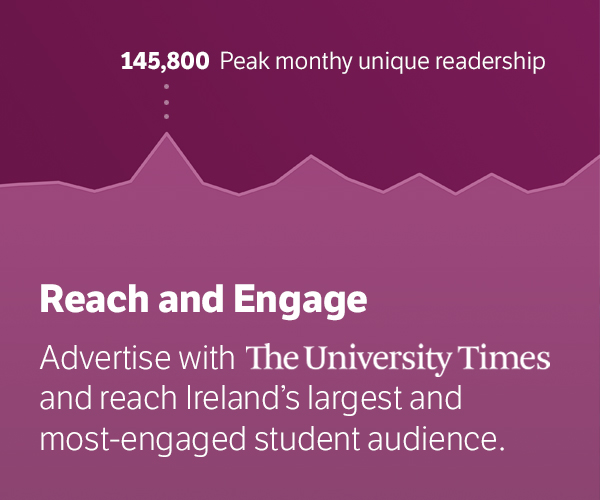 For many, now is the time to consider how you'll spend the upcoming summer holidays. Four gloriously long months are stretching out in front of us and you may be adamant that you will not be spending them in Ireland. What's definitely worth considering, is working as an au pair. It's a completely unique experience, and one that will give you boundless stories to tell. Now is a good time to set yourself up with a profile on AuPairWorld.net (or one of the many other sites, most of which are free) and spend the next few weeks scrolling through different families and making contact with the ones which appear to suit your personality best. With the aim of assisting those considering being an au pair, I'll share some of my experiences here as well as offering some pieces of advice that may come in useful.
The family I spent eleven weeks living with last summer, had a fabulously eccentric house in the sunny, seaside town of Albissola Marina in Liguria, Italy. They needed me to teach English to their two girls, aged 8 and 10, and look after them while the parents worked at the beach and restaurant complex which they owned. I also had to prepare the mother for an imminent English exam and help out around the house. After a few phone calls with them, I was very aware of just how limited their English was, and seeing as I could speak no Italian whatsoever at that point, I was more than just a little apprehensive. What clinched the deal was the fact that they were Contemporary Art Collectors, loved music and they had already had two successful experiences with au pairs. It sounded like paradise so I decided to give it a go.
English lessons took up two/three hours of every day, which, for the most part, was very easy and manageable, but of course the language barrier occasionally presented difficulties. And this is where I offer my first piece of advice. It may seem obvious, but make sure you either speak the language of your au pair family, or that you are willing to learn. The town I stayed in was quite small, with very few fluent English speakers so I pretty much had to learn how to speak Italian straight away. One occasion when Italian would have avoided me an unpleasant situation, occurred the very first Saturday after my arrival. I was given the day off and I decided to venture to the nearest big city, which was Genoa. After I had spent a most enjoyable day walking down Via Garibaldi, visiting Palazzo Ducale, the Castello, and the old port, I returned to the train station just as the light was leaving the sky. I settled in for a fifteen-minute wait, was just turning over the page in my book, when a train pulled in to the station and I boarded, thinking how unusual it was for a train to be early. It was only when the train pulled out that I had that horrible, stabbing realisation that the train was chugging along east instead of west. The man beside me thankfully spoke English and told me the next stop was twenty minutes away and that there would be trains going back to Genoa very frequently from there. So I rang my Italian family, and they were mercifully unperturbed by the fact that I would be returning home almost two hours late, I sat in the train station, clutching my bag and justifiably anxious given that it was dark, I was alone, and I didn't speak Italian. Ah, life's adventures are great!
Another instance in which Italian would have been very useful was when I was supervising one of the girls' birthday parties. I was put in charge of fifteen screaming, hyped up children who all wanted to go swimming, way out of their depth, in the somewhat rough sea. The two lifeguards who worked at the beach club promised they would help me out, and so I went out to sea with the sugar-high Italian bambini. It wasn't long before one of them got overly adventurous and I was forced to leave the other kids under the supervision of the lifeguards while I had to chase this little rebel as he swam towards the rocks and deliberately pretended he couldn't understand me. Here, however, he underestimated his competitor and I will relish to this day the stunned look on his face when he figured out that I could understand what he was saying to me in Italian, and also able to respond in my own stilted version of the language.
Those difficulties aside, the multinational and cultural experience of being an au pair was unforgettable. At the beach club, I met people from Brazil, Germany, France, Australia, Turkey, and of course, Italy. Having this diverse and interesting company really made the more lonely moments bearable and some thing I would say to those looking at being an au pair is to be sure to find out if you'll have people your own age nearby because there will definitely come a time when you will tire of children. Also, you will definitely have some time by yourself so make sure you have plenty of things to keep you occupied. I brought my laptop and being able to use Facebook and Skype definitely helped me through the more solitary moments.
Being an au pair means planning to fully infiltrate yourself into somebody else's family. It's not something that has a one hundred per cent success rate as you can swiftly find out by asking others about their experiences, but there are definitely things you can do to help make it a success. Bringing a present for your family goes down well, and being willing to try everything is also appreciated. Most families will be very interested in anything you can tell them about where you're from so having something local to give them will earn you brownie points. Something you should be prepared for is that it is an essential requirement that you are able to act like a complete clown. The girls pretty much made me their personal performing monkey and took endless delight in watching me act like an idiot, not that I minded prancing about like a child. It was worth losing my dignity to see them happy…almost!
Ultimately, being an au pair is a fantastic experience, and you will come back with your eyes open to the world, tanned (if you chose your location wisely) and with friends who you'll hopefully have for a long time. It's also very much a two-way street in that the family benefits greatly from the experience too. For example, this Au Pair Sydney program has brought together children with people from around the world allowing them to learn about other countries and cultures whilst also receiving quality care and, often, tuition. For those of you who are looking to make money over the summer, there are definitely more lucrative jobs out there, but the money I made working as an au pair covered my entire summer's travelling as well as leaving me with some left over for college. It's definitely an experience I would recommend because even though the word au pair can sometimes translate as 'slave,' you'll learn an awful lot about people and other cultures as well as returning home with a bucket load of stories, memories and an insatiable appetite for travel.