Rory McCarthy
Deputy Sports Editor
ADVERTISEMENT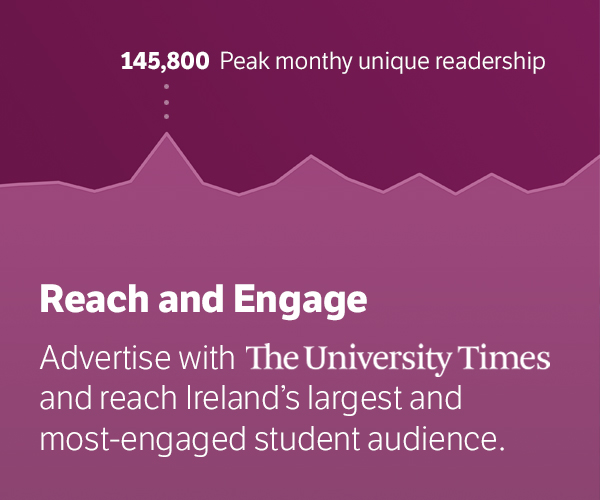 Those with a keen eye and addiction to social media sites will have noticed the news earlier that Michael Bent, Ireland's new tighthead prop brought in from New Zealand, is now a registered player with Dublin University Football Club.
Michael Bent arrived amid much fanfare and media attention at the start of the November series.  After the Twickenham debacle in last year's Six Nations, when Mike Ross went off injured and Tom Court was as potent as wet gunpowder, Leinster put out feelers to their contacts in the southern hemisphere about finding an Irish qualified prop.  It was Karl Hogan, an agent responsible for many cross-equator deals that notified the Leinster management that Bent may be their man.  Bent was eligible for Ireland right away through his maternal grandmother, who hailed from Rathmines.  She married a Welsh man and moved to New Zealand, where Bent's family resides.  Leinster made the deal happen and following the ending of the domestic season back in New Zealand Bent was on a plane to Dublin.
His professional career in New Zealand was, up to his arrival, somewhat unknown to the average Irish fan.  His drafting right into the Irish set-up caused criticism from Irish fans and pundits, with Frankie Sheahan and Donal Lenihan being the most vocal.  Sheahan's reasons for his concern are easy to grasp; he himself is an agent who represents many of the country's brightest up and coming rugby players, including Munster tighthead prop Stephen Archer.  These players had lost out to Bent and he was simply defending his clients and raising their media profile.
Bent was brought right into the fold in Carton House with the rest of the Irish training squad ahead of both Archer and Ulster tighthead Declan Fitzpatrick.  Lenihan cited uneasiness with his selection.  Leinster, and more importantly Ireland, had never seen him play in the flesh, relying upon Hogan's appraisal, which, while sound, would have been nonetheless risky.  His selection ahead of Irish born props who had been up to then playing relatively decent rugby naturally irked him.  The cheesy 'Blarney' inspired photo-op of Bent using a hurl and sliotar was deliberate by the Irish management; designed to cast a light-hearted reaction to this jolly affable foreigner getting to grip with our culture.  However, it would only be his ability, particularly in the scrum that would see Irish fans content or at least acceptant.
Bent, on first glance, had a relatively solid if unremarkable professional career in New Zealand.  The 26-year-old, from Hawera in the North Island, made five appearances for the Wellington based Super 15 franchise, Hurricanes, with only two being starts.  He was a utility prop who could cover both sides of the scrum, but this versatility was seemingly underappreciated or underutilized by Hurricanes coach Mark Hammett.  Yet his provincial coach Colin Cooper, the director of rugby for Taranaki, was much more grateful.  He started in thirteen of their games in the ITM Cup, the premier domestic rugby competition in New Zealand.  Cooper laid copious praise at Bent's feet saying 'he is an outstanding player and I think he has had a great year for us'.
The gap between the ITM Cup and the Super 15 is not an ocean of difference apart in terms of playing level so clearly Bent has the right stuff for the top level.  Often coaches are looking for certain specifics from their players.  In Ireland being able to hold up the scrum is a tighthead's only job; anything else is a bonus.  Cooper did note in the same interview that Bent's ball carrying and defence had "improved"; perhaps it was those elements that left Hammett so unimpressed.
Bent's time in Ireland, while thus far short, has certainly been eventful.  He came on as a replacement in the fifty-seventh minute of the Autumn Series game against the Springboks replacing Mike Ross.  His impact was telling, immediately winning Ireland a penalty against the excellent Leinster loosehead Heinke Van Der Merwe. While Ireland lost that day, their scrum performed admirably and against Fiji Bent again was on the replacements bench coming on at fifty-three minutes.  To call the game against Fiji a contest would be unfair, but Bent got more time on the pitch slowly integrating into the Irish team.  Then the frightful Argentineans came to the Aviva.  Renowned for their bajada style of scrummaging, Bent was again a replacement and acquitted himself well against Leicester's Marcos Ayerza.  He has clearly shown himself to be a capable and effective scrummager who has fitted seamlessly into the Irish team set-up.  The criticisms have evaporated in light of his capabilities.
So how has he ended up in DUFC?  Every professional player contracted in the four provinces is assigned to a domestic club.  Every club applies for access to players not already assigned a club, and in this respect DUFC with the help of ex-IRFU President Peter Boyle's, Bent was registered for Trinity.  Despite the soundings of supporting grassroots at all levels, players are generally encouraged to sign for a Division 1A or Division 1B club.  With the exception of Munster, most of the provinces use their local clubs sparingly.  On occasion they may pluck a player from a club team into the sides 'A' team or to shore up in an injury crisis.  By and large, though, the clubs have little contact with the players.  Paul O'Connell played for Young Munster when he returned from a lengthy injury lay-off but generally the coaches and medical staff prefer to ease in injured players through 'A' games or in league fixtures against weak opposition.
It is likely Bent will never play for DUFC in his time in Ireland.  The only way it may happen, is if he suffers an injury and on the road to full fitness is told to grab some game time in the Ulster Bank League.  Again, Leinster would rather have closer supervision of their asset and play him in the 'A' games.  The expansion of the British & Irish cup has resulted in an increased number of opportunities for peripheral and young players in the provinces to get regular game time. All the same, the players are encouraged to help out in the clubs they are assigned to.  It increases their media profile, helps the clubs image and develops links between the clubs and the provinces.  It is the clubs where most players started their rugby careers, even before school and underage representative rugby.  The IRFU, wary of this, have been careful not to completely cast the clubs into the wilderness.
Bent could be involved in DUFC in this way.  A player of his expertise and skill would be a vital asset to the coaches.  Tony Smeeth could, and will, invite Bent down to trainings on Tuesday and Thursday nights, where the prop can use what little spare time a professional athlete has to help out and give clinics on scrummaging and forward play.  Smeeth, and forwards coach Hugh McGuire, are canny operators.  Les Kiss regularly gives defensive clinics in College Park and McGuire famously asked ex-All Black hooker Anton Oliver to give his front row a session after DUFC beat Oxford some years back.  All things considered, those of you hoping to see him playing in the white of DUFC may have to wait a long time.