Dear Fresher Me,
Don't be hungover for your I.D. Card picture! It will haunt you for 5 years.
Not that Fresher me would even listened to any advice I have to give, no one ever does. "Don't leave all your study until 2 weeks for exams", "make sure and meet your tutor", "attend lectures and take notes" . . . All of this was advice I was given and things I was told that I did not pay any attention to.
ADVERTISEMENT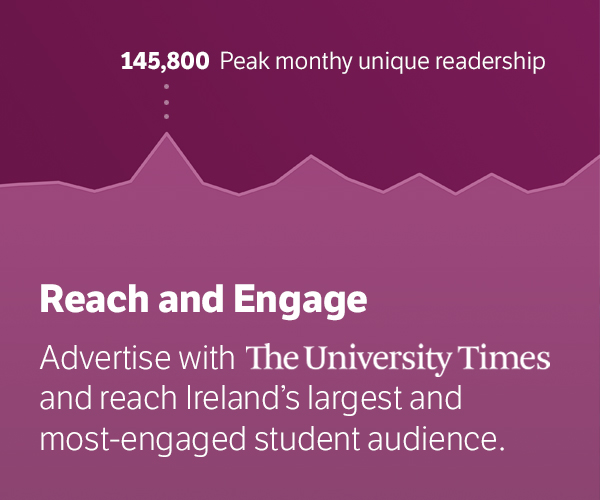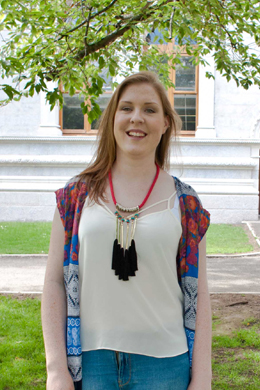 Generally speaking I'd say the next five years won't always be easy but it will eventually be worth it. There will be days when you will very seriously think of giving up, you'll even fill out the paperwork at one stage. But you'll get through it and, I think, be all the better for it.
For specific advice however? Oh God, so many things…When the doctor said you can't drink with TB medication, she wasn't joking. Don't do it, your liver won't thank you. Go on the library tour. It will be the end of second year before you figure it out if not. Also you're not good at renewing books, this will cost you. Maybe best you don't take them out.
Your maths tutorial is actually on the 2nd floor of the arts block. And turns out you probably should have taken the time to find it.
Don't worry about making a fool of yourself. The loss of your dignity is inevitable, don't try to fight it! Remember, everyone else is a disaster too.
Don't worry so much about what other people think of you. It's their business not yours and there is sweet f all you can do about it anyway so don't waste your energy. You'll make so many absolutely unbelievable friends you literally won't understand how you've been so lucky. Concentrate on them and forget the rest.
Maybe don't shift that Brazilian, glandular fever is no craic.
Your going to fail second year, STUDY! . . . It did kind of work out in the end but stress of your life! And it costs so much cash dollah.
Getting involved with the SU and societies is so scary but don't give up! It's one of the best things you'll ever do and you'll meet some of the most wonderful people.
Learn how to budget! Spending your grocery money on shots is not the best idea you've ever had and you'll be eating pasta and pesto for a week!
Don't be afraid to ask for help. Depression is crap and it sucks that you have to deal with it but ignoring it will make make things so much worse! Tell your friends. They love you so much a and will be there for you every step of the way. Talk to your parents, they worry about you and not keeping them in the loop just isn't fair. Making that trip to the health centre and the counselling service will be one of the worst days of your life but one of the best things you'll ever do!
Be patient with yourself, you can't expect to figure it all out straight away! You'll make mistakes, you'll mess up and you'll have regrets. You're human, unfortunately that's just life! Learn from it and let it go.
Most of all, enjoy it. The five years will fly by and you will have changed so much by the time you're through. While at times you might feel lost and confused, like you don't know what you're doing or where you're going, rest assured at the end of the day, you'll get through and, I think,
turn out just fine.
Katie Byrne is this year's SU Education officer and can be contacted at [email protected]