Ben O'Dwyer | Contributing Writer
Ben O'Dwyer met up with Booka Brass Band after they were announced for Trinity Ball. Joined by James Doherty (JD), Rónán Scarlett (RS) and Jack Marks (JM). The group discuss the experiences they've had so far, juggling college and music and what the future holds for Booka Brass Band.
Your sound is very unique in Ireland, how did it all start?
ADVERTISEMENT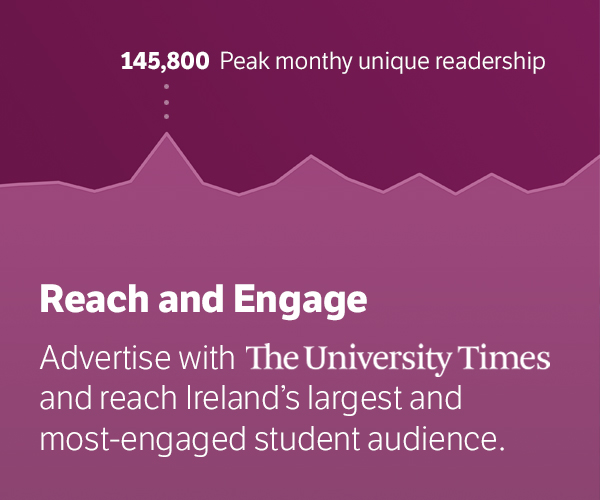 JD: Well, we all met through band camp.
JM: Yeah, we were all classical players as kids, we all kind of knew each other through music courses, then about two and a half years ago, a number of us were living in Dublin and we started playing some old New Orleans Jazz numbers, then we started jamming and bringing in some pop songs into our sets and then towards the beginning of 2013 we started writing our own original stuff and building on that.
RS: You can really hear all of our individual influences. There's eight of us in the band, we are all into different types of music, different kinds of genres, so you can hear bits of everything. Obviously ever band these days says that you can't put their music into a certain genre and instead their music has to be defined by a sub-genre, but it is actually really hard to tie our music down into one genre.
JM: Putting our EP onto iTunes, they have very limited genre definitions, so as far as iTunes is concerned, we are Jazz.
Your new EP (BBB) has just been released, how does it feel to have some recorded material out?
JM: It's been in the works for a while, we recorded it back in August, so it's been in the pipeline a while and it's great to finally have it out. It's all original material, there are four original tracks which we wrote and we're really happy with. We wanted to do it right I guess.
And you also released the Crazy in Love cover featuring Hannah Grace. What was that like to record?
JD: It was brilliant to record, we had the Button Factory show back in October and we just wanted to collaborate with her, and luckily it came out sounding great.
JM: She just has such an amazing voice and at the Button Factory show we just decided it was worth spending the time getting a really good recording and putting it out there because she just has such a powerful voice.
How do you go about writing your songs?
JD: They're generally pretty jam-orientated. Most of the time Jack will come to a rehearsal with a bass-line, Ronan will lay down a beat, we work around certain parts, then we generally work around the different sections, with each different instrument coming up with their own lines, then we build that up and keep it going. When it comes to doing arrangements for pop songs, it's generally composed before, with the notes taken down by ear and put into Sibelius, then we just print out the sheet music and rehearse from there.
Will there be an album anytime soon?
RS: Probably not next year. We've just had the EP out now so we haven't really thought about an album just yet. Our plan is to get our names out around Europe now and do some gigs abroad. We were fortunate enough to do most of the Irish festivals last year and we want to move onto some bigger festivals in Europe this Summer. Maybe after that, who knows? Maybe we will start planning out our album.
Speaking of festivals, which festival would you say was your favourite and which did you feel was your best performance?
JM: Favourite festival for me had to be Body and Soul, it just has an amazing vibe, it's the right size, not big enough that it's stressful or difficult but it's still big enough that you can pick any direction, start walking and you will find something cool.
JD: Favourite performance would be Electric picnic, we had a full day of just constant gigging, moving about, playing different stages, and playing with James Vincent McMorrow which was fantastic.
And was it intimidating in any way playing on the same stage with someone as big as McMorrow?
RS: It sort of was, we expected it to be, but in many ways it really wasn't because James is such a friendly down to Earth guy and he never came across as intimidating, he was just friendly from the word go.
JM: It didn't at any point feel scary, except for the moment we actually walked out and there was like 10,000 people in the tent, and you start thinking "S**t, this is our first time actually performing these songs, hope this goes ok"
You've just been announced for Trinity Ball. How did that feel given some of you are Trinity students?
JM: That's right, myself and Oisin (who can't be here today because he's in labs) are both Trinity students and it's kind of weird because it's almost a double life sort of, being a student on the one hand and then being in a quite serious band. It's just weird that those two things are now going to meet on this one night. It is really exciting though to get to play it, it is always such a good night, and so unique, a really special project.
RS: Myself and James have actually played the ball before with Trinity Orchestra, but it is fun coming from a different side of it, this time we will be playing with our own band, our own project, so hopefully it will be more exciting this year
You also played a number of Trinity events throughout the year, which one did you enjoy most and which was your best performance?
JM: The freshers week ents night [in the Opium Rooms] was probably our best performance, also because the set up was just fantastic. Having worked with Finn Murphy [SU Ents officer] both in a professional manner and on the societies side within college, he has done a fantastic job all round. It was our first Trinity performance and it was just really fun.
RS: We also played the fashion show after party in the Generator Hostel, and the Charity Ball show in Whelan's which were both amazing experiences too.
Given all your success in such a short time, what advice would you give to any new bands that are starting up?
JM: Practice.
JD: Yeah, practice definitely. But also, get out there as much as possible, like if you are struggling to get gigs, just get out busking, we just went out to Grafton Street and Temple Bar. It's great promotion and really great experience for learning how to perform.
JM: The other big thing is knowing your niche. We were lucky enough that we have quite a different sound, but once you know what kind of sound you want, just pursue that as much as possible and develop it.
RS: I also think it is so important that every member actually wants to be there, because if everyone is on the same path and everyone has the same drive to progress then it just makes the whole experience so much easier. At least meet up once a week, if you take a break, even for 2 or 3 weeks, then when you meet up again it just feels like you've stepped back a peg and it is far harder to catch back up to the stage you were at.
So, what does the future hold for Booka Brass Band?
RS: I suppose the exciting thing is that we have absolutely no idea. It is kind of scary and exciting at the same time, but the way it's been progressing we just really hope it continues on the way it has done in the past.
JD: I would say in the short term, we hope to have a good summer. Ideally make it out into the UK and Europe, then following that ideally get the album out.
JM: Yeah, when we get back from the summer we're going to look into how we're going to work on the album and start writing some material for that.
That's it for now, but it looks like things are going be very exciting for the band in the coming months. Make sure to catch them at Vicar Street on the 27th of March and of course, at Trinity Ball.
---
Photo and Videos: Booka Brass Band