Aisling Curtis | Opinion Editor
The new UK Government budget debuted last week to overwhelming concern from students. Chancellor George Osborne told young people that they must either "earn or learn", cutting housing benefit for those aged between 18–21, replacing the maintenance grant for students from low-income families with a loan scheme, barring those below 25 from eligibility for the national living wage, and removing fee caps from universities, allowing them to charge more if they meet certain high-quality teaching standards.
By scrapping these protective measures, and introducing ones that explicitly exclude non-wealthy young people, the UK government has shown its hand: this budget will slap down those who wished to better themselves with education, and extend slimy fingers to those who can afford it without aid.
ADVERTISEMENT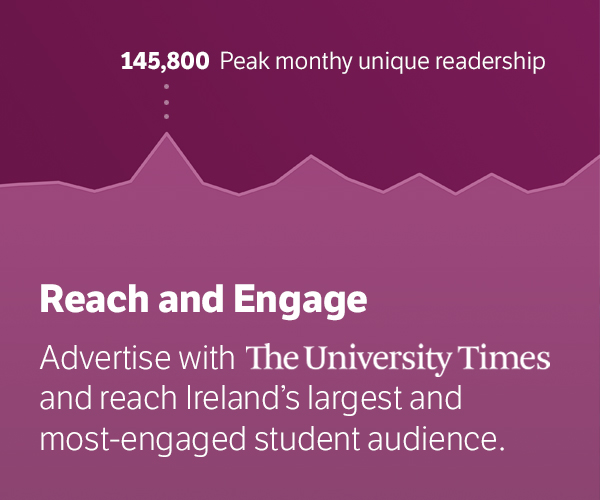 UK students are shell-shocked. My cousin, who graduated from the University of Reading a year ago, acknowledges that nobody is yet sure what will happen, or how the effects will be felt, but predicts the future will be "less based on academic ability" – fewer students from working-class backgrounds will go to university. Those who can't afford it will be priced out of an unfriendly market. Those who can will revel in a glut of new places, money affording them education where merit should be the name of the game.
If the British government only values students who explicitly have monetary value, then Ireland should be the opposite
Irish students watching events unfold will be wondering what impact this will have on our education, and we're right to wonder: the impact will likely be large. With a cheaper option a short hop across the Irish Sea, British students will consider Ireland a refuge from a brutal financial blow. Following fee increases to £9000 in 2012, applications from UK students on the CAO rose by 28 per cent. In 2001/2, 7 per cent of students accepted to Trinity were from the EU (including the UK), but this increased to 9 per cent in 2012/13. It makes sense that we'd be the first port of call for UK students. With our contribution fee coming in at a quarter of current fees in the UK, it's an incentive that could radically alter the demography of Irish universities.
The Conservatives have handed students a double-edged sword and asked them which side they want to wound themselves with. You want to educate yourself? Have an unsustainable amount of debt. Want to work instead? You don't deserve a national living wage until you reach 25. This callous disregard for young peoples' efforts to better themselves is heartbreaking.
In the face of this, Ireland can value its own young people – and all young people who want to educate themselves, whether they be British, Irish, or from further afield – by welcoming those who want to learn here, by maintaining or reducing current student charges, by encouraging access to education regardless of what economic state the country is in. If the British government only values students who explicitly have monetary value, then Ireland should be the opposite, willing to teach those who want to be taught.
If our governmental refrain also becomes "earn or learn", we will see a stark division between those who can't afford to do anything but earn, and those who have the funds to support their choice to learn. And this is not something that young people should ever be forced to choose.