The launch of the September issue of MFI (Men's Fashion Ireland) Magazine marked the midpoint of Dublin Fashion Festival while also being the inaugural men's event to feature in the festival.
The venue for the launch was the trendy Sam's Bar on Dawson St. The funky interior, sprinkled with vintage nuances, created an elegant atmosphere that complemented the tone of the event perfectly. The theme of the night was "Secret Garden", which saw the upstairs section of the bar completely transformed into a magically dark garden with artificial vines tastefully hung intermittently between grand chandeliers and draping velvet curtains. Music on the night came in the form of upbeat electronic mixes from Conor Kennedy-Burke. The fact that the drink of choice for the majority was from the brand-new Bulmer's Forbidden Flavours selection added to the chic and enchanted garden ambiance.
After the audience had settled down, an impromptu runway show through the crowds began, showcasing twelve looks from various retailers situated around Dublin, including Castle & Drury, River Island, Penneys and H&M. All twelve looks were styled by James Butler, Fashion Editor of MFI Magazine, and ranged from three-piece suits to more casual shirts and knitwear. Layering featured heavily throughout the twelve outfits with particular emphasis on outerwear. The standout pieces of each look came in various forms of overcoats, harrington and bomber jackets. The presence of two dancers on the catwalk throughout the show added an extra dimension to the spectacle of the night. Both dancers, dressed in black and adorning heavy black eye make-up, stayed hunched either side of the runway and moved slowly to the beat of the music in the background. As each model passed, the dancers would bid for their attention, through pawing movements, but to no success.
ADVERTISEMENT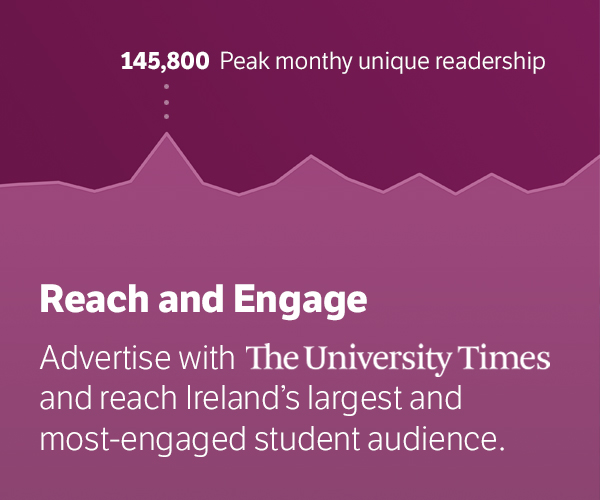 The event concluded with a speech from Adam Gaffey, MFI Director and Editor in Chief of MFI Magazine and the fashion-forward guests were left to mingle and enjoy the amazingly decorated venue for the rest of the night.