Generally speaking, an ecosystem is an environment composed of various individuals "interconnecting and interacting," and such a mechanism is ideal when reflecting on the fashion industry. Numerous roles work hand-in-hand to make the world more voguish and chic in the fashion system, including the designers, the models, the merchandiser, the buyers, the retailers, the journalists and the consumers, to name a few. As detailed by Frances Corner, Head of London College of Fashion, in her book 'Why Fashion Matters', "At the heart of every successful fashion economy lies a concentrated group of enthusiasts who are both performers and audience to one another." A similar group of fashion-focused enthusiasts have assembled in Dublin over recent years leading to the formation of the 'fashion ecosystem' concept. Thanks to the strength and volume of this ecosystem, style and trends now permeate throughout Irish life. This fashion ecosystem has been created by a growth in numbers seen across all sectors of the fashion industry.
Through the implementation of openness and inclusivity in Dublin's style scene, a cult following now exists that lingers on the views and opinions of Ireland's prevalent designers, bloggers, models and journalists. It is undisputed that Irish natives continue to excel on both national and international platforms.
Angela Scanlon, the well known Irish TV personality and columnist, continues to make waves over in the UK. Her appeal as a major fashion figure can be seen through her Instagram page, which has racked up more than 31,000 followers. Scanlon has attained an impressive fashion resumé in recent times, such as modelling for Japanese Elle magazine, featuring on Vogue magazine's "Ones to Watch" list in 2013 and fronting a campaign for the vibrant Louis Vuitton 'Epi Neverfull' bag. Later this month, Scanlon will go on to present London Fashion Weekend for her fourth time.
ADVERTISEMENT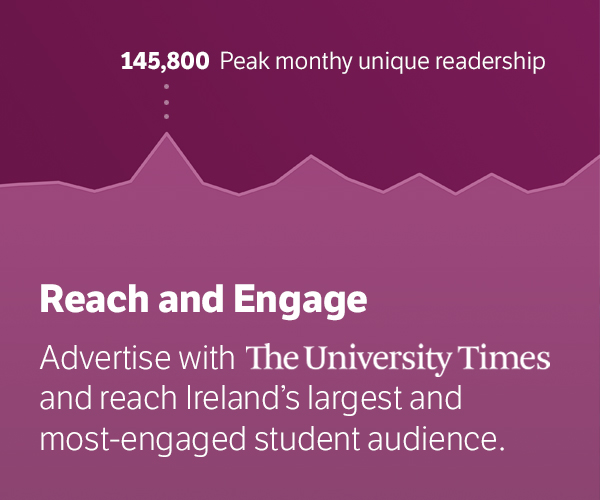 Another Irish fashion focal point that has helped to achieve this fashion community is Darren Kennedy, who is continuously growing on a global level. Having worked as a TV presenter, columnist, designer and occasional vlogger, Darren Kennedy is well versed in all things sartorial. Kennedy has previously been voted Ireland's Most Stylish Man and has featured numerous times on Best Dressed Lists across both British and American magazines, including GQ and Vogue. After designing his first collection last year, 'DK x LC' a collaboration with Irish master tailor Louis Copeland and achieving a sell-out success, he went on to co-host the E! UK online-coverage of the Oscar's Red Carpet.
Such trailblazing Irish celebrities have been the driving force behind not only the formation of a fashion-centric community but also the continued help in cementing such an environment by gaining widespread media coverage around the world.
Annexes immersed in fashion culture are imperative in the creation of a fashion-orientated ecosystem, and such hidden gems can be found dispersed throughout the city of Dublin. The last decade has seen an increase in style havens scattered across the city that have led to the diversification of fashion in Dublin. Consumers are no longer streamlined into a particular high street uniform, but have the option to go elsewhere and truly discover their own style. Temple Bar, since the addition of shops such as Nine Crows, Folkster and Tola Vintage, has become one such style haven. These shops help to alter and widen the population of Dublin's perception of style, and have led to the creation of an individualistic driven style force, which has been recognised on a global level.
For a fashion ecosystem to exist, the presence of young and talented designers is equally vital. There is a wide range of both broad and specialised fashion-related courses offered by institutes at various levels not only in Dublin but all over Ireland. The ideas of new designers, illustrators and critics are necessary to keep the keen interest of fashion followers, and to ensure that such a fashion ecosystem is stimulating and entertaining. Two of Ireland's three Honours B.A. programs are situated in Dublin, making it the ideal location for the beginning of a fashion ecosystem.
The strength in Dublin's fashion ecosystem is evident in the phenomenal increase in fashion culture in Dublin. In recent years, Dublin has seen the establishment of print houses dedicated to reporting on the forefront of national and international fashions, keeping Ireland's style enthusiasts up-to-date. One such publication being Men's Fashion Ireland (MFI) magazine, founded in November 2013, which strives to display and explore the very best of menswear in Ireland and abroad. The Dublin Fashion Festival (DFF) also demonstrates the increased attention that fashion receives in Ireland today. This event has been running for a number of years, and is one of the highlights in any Irish fashion devotee's calendar. Since its beginning, the festival has grown in both size and the spectacle of each performance and every year the hype surrounding the glamorous events exceeds that of its predecessor.