Fourteen students, hungry for great food, embarked on a foodie crawl around Dublin's fair city last Friday to discover some of the best places that us foodies love to visit. DU Food and Drink Society organised the event. We gathered in front square at 3pm, and once we all had our food and drink stickers on, we set out on our food crawl.
First stop was Staple Foods in Temple Bar. The lovely staff at Staple foods gave us vouchers to come back and try their twist on healthy nutritious fast food. Staple foods have also recently opened another store in Grattan street which is open all day serving breakfast, brunch, cold pressed juices, lunch, and other tasty snacks.
We then wandered to KC Peaches where we had our own lovely room upstairs to sample many of their cakes. We had brownies, chocolate tart, a custard tart with fresh fruit and something which resembled a bakewell slice. We sipped on tea and coffee while enjoying the cake.
ADVERTISEMENT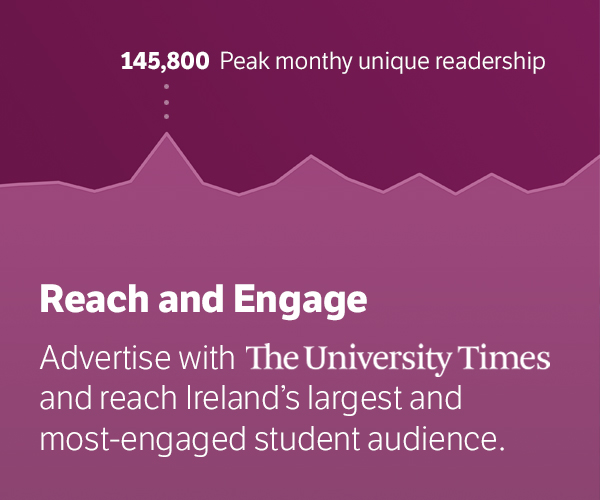 After filling ourselves with cake, we strolled up to Krüst bakery on South Great Georges Street to try the almighty cronut. A cross between a croissant and a doughnut, this sweet treat is really lovely. We got to sample various flavours of cronut, such as Oreo, nutella and chocolate. We then got to taste the doughnuts, which were very delicious. There were doughnuts with caramel sauce in the inside, chocolate glaze, traditional sugar doughnuts and custard-filled doughnuts. The doughnuts and cronuts were lovely and light. As if that wasn't enough, the staff then made us ham and cheese toasties and plain cheese toasties made on lovely cheesy bread.
Stuffed to the brim, we continued our crawl. Food and Drink Soc showed us some of the places on the Food and Drink discount card like Corkscrew, Urban Picnic, and Pitt Bros Smoked BBQ Project.
We worked our way up to Yogism on Dawson street where we each got to choose our frozen yogurt and toppings. Yogism had lots of yummy flavours of frozen yogurt like natural, passion fruit, salted caramel and chocolate. The choice of toppings was endless, with peanut butter cups, melted ferrero rocher, melted bounty, chocolate biscuit cake and several more.
After finishing our frozen yogurt, completely stuffed and satisfied, we slowly walked back to campus. The food crawl was a great idea to discover some new places and find the places where with student discounts. A really enjoyable event, I would definitely take part again. Food and Drink Society organise great events for foodies throughout the year, and have some of the best places to eat on their discount card!