The buzz in the chamber of the GMB was infectious, as everybody anxiously awaited to see the strapping form of Ireland's own Robert Sheehan. This was not going to be any old "Hist Speaks with…". This was going to be a comedy debate, at the request of Sheehan himself. The topic of the afternoon: "This house would choose sex over food".
First things first though: Robert was invited to accept the Burke Medal for his Outstanding Contribution to Discourse through the Arts, which he accepted with shock and mentioned how much money he could make from melting the medal down, not his first joke of the afternoon, and certainly not the last.
Through the first two speakers we heard how food and sex are vastly similar and how M&S ads are basically "soft porn". However, this was not what the crowd had queued outside for an hour for. When it was finally Robert's turn to speak – in favour of the motion – we anticipated comedy and possibly a run off topic, but he matched, if not did better, than the seasoned debaters around him. He spoke with purpose, and weighed in on stereotypes of students, speaking how students don't know how to cook anyway, and surely we are better suited to "fucking like rabbits" in our spare time. A reasonable assumption – but he went on to give the benefits of sex and how it releases endorphins and puts a spring in our step, and how the cure to not being able to get up to go to lectures was essentially sex. We were clued in to how Robert Sheehan would prefer to die: "In a blaze of glorious sex, rather than being put in a coffin that my relatives cannot carry". Looking at his brother across the table, it was hard to believe that this ex-body builder couldn't lift anything.
ADVERTISEMENT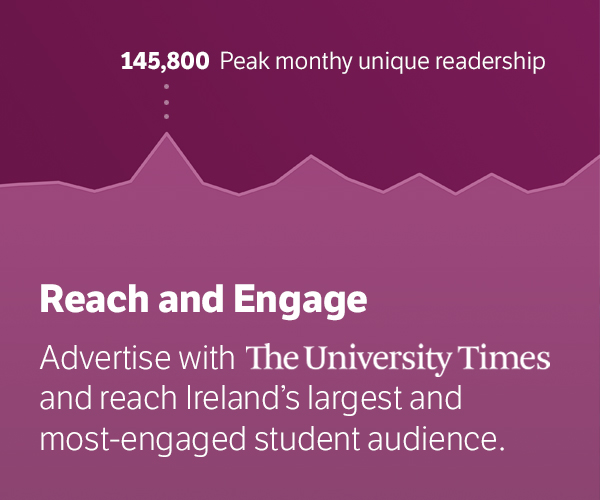 After a resounding "aye" chorused through the crowd in favour of the motion, it was time for the Q&A session. The ice was broken with the question of what Sheehan's favourite role to date was. He responded with how his current role as Richard III on the London stage is by far his favourite, if not his most challenging. Later, he explained how emotionally draining he found it, but in a satisfying way: "You get home at the end of the day and you don't have the energy to take your socks off without breaking into tears."
Robert went on to explain how his preparation for his role in The Road Within, where he plays a young man with debilitating Tourette's, gave him the opportunity to follow the life of someone with the syndrome and how they cope day to day. And he talked about the fear of misrepresenting such a huge group of people. Other questions put to him included, of course, those about Love/Hate. He told us why he was killed off in season three: as he planned to leave after season two, the motions were put in place to give his character a proper send off, and how he didn't regret staying for arguably the best season. He also mentioned how Tom Vaughan Lawlor was one of his favourite co-stars purely because of the dramatic and intense scenes gifted to them, and for all the "sitting in the jeep, rain pouring down and he [Tom] is just there snarling at me".
Sheehan finished by giving an extensive list of those he would like to work with, including "MC Fassy-B" (Michael Fassbender), and the "frustratingly talented" Daniel Day-Lewis.