Trinity Young Fine Gael (YFG) hosted a panel discussion last night on the Assisted Decision Making (Capacity) Bill, emphasising how the bill would provide greater autonomy over legal decision making for those who are disabled.
The event, held in the Global Room, was organised by Capacity2Change, a sub-committee of Young Fine Gael, who campaign to raise awareness of the potential effects of the Capacity Bill and the detrimental impact that the current legislation has on those suffering from disabilities.
The campaign, led by Rachel Kidd, former president of Trinity YFG, aims to change the way persons of disability are viewed and treated in Ireland in relation to capacity.
ADVERTISEMENT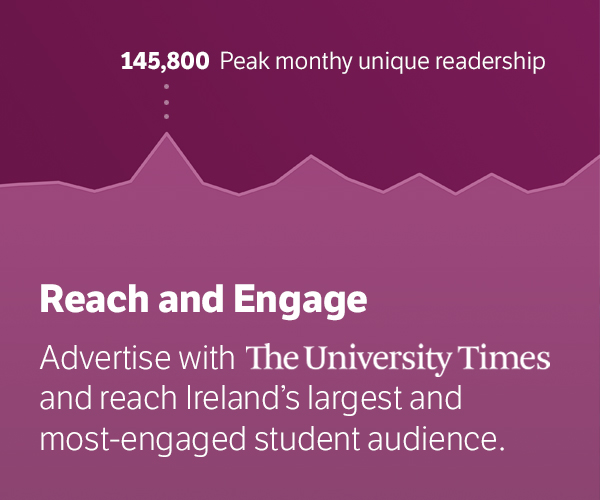 The Capacity Bill, which passed through the final stages of the Dáil on Tuesday, aims to provide more autonomy to those with a physical or intellectual disability, and would represent a move towards recognition of the will and preference of the persons with disabilities in relation to legal and health care decisions
At present under The Lunacy Regulation Act 1971, those with intellectual disabilities do not have the right to get married, own property, testify in court, or have any say over legal or health decisions. According to Capacity2Change, the current system encourages prejudice based on an old fashioned view of those with with intellectual disabilities.
The Lunacy Regulation Act 1871 removes the basic rights to autonomy, marriage and ownership for people with intellectual disabilities. It dates to the 19th century, and according to Capacity2Change, is reflective of societies desire to regulate and dis-empower people with disabilities.
Kidd explained that in the real world the introduction of the bill  would mean for instance that a 33 year old man could decide to accept speech and language therapy where previously due to his disability, his preference would not have been considered.
The panel emphasised that 70 per cent of intellectual disability is mild to moderate in severity, thus such a system is therefore most inappropriate and does not provide the opportunities for autonomy and self determination that most people with intellectual disabilities are capable of making.
Patricia Kenny,  University College Dublin student and member of Capacity2Change, outlined the severe difficulties disabled people face when dealing with legal services, such as challenges of reporting crimes when therapists and psychologists are not available when giving statements to Gardai. The bill will also change the way the judiciary and courts will consider evidence given by persons of disability and no longer dismiss such evidence if capacity is displayed.
Kenny told the audience that "People with disabilities at the moment in Ireland have little to no civil rights, particularly those with cognitive disorders including those with Down syndrome and dementia". She added that many of the rights we talk for granted are not available to those with disabilities: "a huge amount of basic rights that we all have that, everyone should have, the people with disabilities don't".
The provision of capacity services in both fields will be introduced in phases and will be under regular review. The ratification of this bill was an important initiative to Fine Gael according to Kidd and she acknowledged the input of Labour's Kathleen Lynch. This bill has been under much scrutiny during its formation and this is expected to continue during its implementation.
In 2009 Ireland signed a UN Convention, in which it agreed to introduce legislation to treat disabled and non-disabled equally in terms of capacity. The bill is an attempt to achieve this goal. Ireland remains one of the few European countries left to not have enacted this bill after signing the convention.
It is hoped that the bill will be passed by the Seanad by Christmas and will be enacted before the general election.