Rozanna Purcell gave a reasoned outlook on veganism to an audience that might not have been expecting it at the Vegetarian Tasting and Tips event hosted by Trinity's Environmental Society.
The event opened with Aine O'Gorman, President of the society, who welcomed the audience and outlined their reasons for hosting the event. Aine focused on the negative environmental impact of the meat and dairy industries, explaining how vegetarian and vegan diets can reduce these effects.
Rozanna Purcell, model and creator of the Natural Born Feeder cookbook and food brand, then managed to fill the room with laughter, joking about how she used to see visiting Trinity as a "day out" back when she was in UCD. She explained how setting up Natural Born Feeder made her evaluate and outline her core food values, which focus on sustainability and her own health. Purcell discussed her upbringing on a beef and dairy farm and how this connection to whole, unprocessed food shaped her relationship with food.
ADVERTISEMENT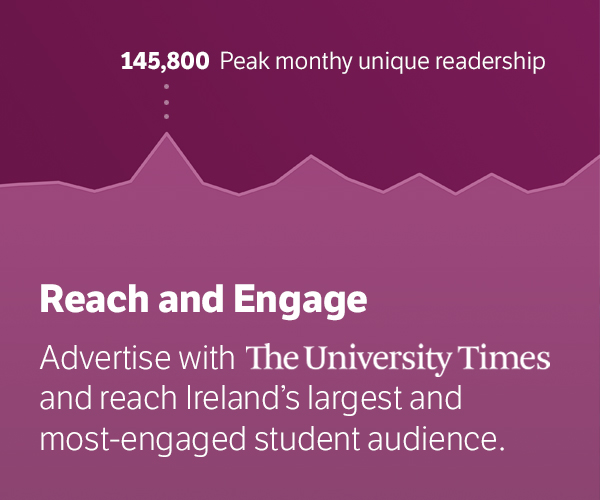 Above all, Purcell advocated balance, using her current routine of eating vegan on weekends and one meal a day during the week as an example. Rozanna insisted that anyone can adopt a similar lifestyle, mentioning how she's currently trying to teach her boyfriend, Bressie, how to cook by forcing him to cook her one vegan meal a week.
Aisling Tuck, food blogger and vegan chef on Oh Happy Vegan, followed Purcell. Tuck told of her transition to vegetarianism after watching the documentary, Food Inc., to a room of nodding heads. From there, she started her Instagram account that would eventually turn into her blog. She progressively learned more about veganism from other food bloggers and people on Instagram, eventually making the switch for ethical reasons.
Tuck finished her portion of the event by recommending several documentaries about the meat and dairy industry and their environmental impact.
Purcell was clearly the centre of attention once questions were then taken from the audience. One student asked how she adjusted from her childhood on a dairy farm to her current lifestyle. Purcell gave an educated response, stating that farming can be done ethically, sustainably, and locally. However, she cautioned students to cast a critical eye on media surrounding nutrition because Ireland's economy relies so heavily on dairy and beef.
Another student was concerned about getting enough protein in her diet, and explained how she had recently started eating fish along with her vegetarian diet. Purcell encouraged the student to continue her diet choice if she feels healthier because diet is a personal choice. Tuck added that she doesn't find a problem getting enough protein in her day-to-day diet.
Afterwards, a selection of vegetarian and vegan food was passed around, and people were invited to try several non-dairy-based milks.