There's a reason that the Science Gallery is constantly featured in "Top Things to do in Dublin" lists. Described by Lonely Planet as "Hands-on, interactive and compellingly relevant", the Science Gallery is the perfect place lose an hour, to learn about the world, and to a grab a bite to eat without even leaving campus.
Science Gallery was set up to be "a living experiment that would bridge art and science, unleashing their combined creative potential". The space certainly has an experimental feel, but this is an experiment that has clearly paid off – the gallery has had over 1.9 million visitors since it opened in 2008. Their exhibitions are topical, with its current exhibition, Secret, exploring how scientists, journalists, governments and criminals approach our "new world of secrets" and the ethics behind a modern-day surveillance state. Previous exhibitions have focused on the weather and climate change, failure, and mysterious materials and the changing nature of home.
The gallery does nothing by halves. Exhibition launches are highly conceptual, with free food on offer themed to the exhibition itself  – think blue candyfloss "clouds" for the Strange Weather exhibition.
ADVERTISEMENT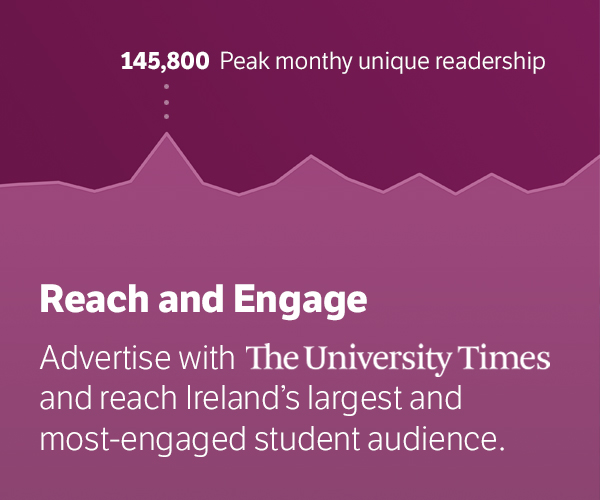 Even their website reflects their current exhibition. For Secret, the website currently brings you to a livestream of the Gallery's entrance where you are asked to state your name and asked to allow them to know where you are. If you decline it responds: ""Stinger. I'll just take your IP address instead". You're asked to tell them a secret.. which are then shared, albeit anonymously, on their site under the ironic headline: "Your Secret is Safe… With all of us".
There's something truly exciting about the fact that a venue that attracts millions of visitors, hosts exhibitors and artists from all over the world and that attracts huge amounts of media attention from all over the world rests within our walls. With plans for seven more galleries to open up in cities around the world, it's something Trinity and Dublin can be extremely proud of.
One of the gallery's greatest strengths, however, is the informality of it. The space is primarily aimed at young people: you are invited to enter, free of charge, and to wander through the exhibition, with current Trinity students ready to guide and encourage you through interactive exhibits. With workshops, talks and exhibition launches the Gallery is rarely quiet, although its café is a great spot for a break.
While most on-campus eateries are shunned by students, the Science Gallery café boasts an impressive menu, described by The Times Higher Education as "The best café of any science centre in the world". The café has seasonal menus and offers breakfast options and delicious pizza for surprisingly reasonable prices. Particularly for students down the Hamilton end of campus, it's the perfect place to grab a coffee when you don't want to journey too far. They even roast their own coffee in Dublin City in their Cloud Picker Coffee roastery.
Above all it makes science fun, and perhaps even challenges the way we might think of science ourselves. It's the perfect place to spend your spare hour.