A debate held on Thursday by the University Philosophical Society (the Phil) on the right to offend has pushed beyond the walls of Trinity after one of the speakers penned a series of articles in which he accused Trinity students of supporting justifications for the Charlie Hebdo massacre, and being overly politically correct.
But many of those who attended the debate dispute his generalisations, and say he is distorting the reality of the debate.
Brendan O'Neill, writing in a blog post on the Spectator, the weekly British conservative political magazine, said that he witnessed "liberal students cheering and whooping a man who had just given the closest thing I have yet heard to a justification for the massacre at Charlie Hebdo." O'Neill spoke on the side in favour of the motion on Thursday night.
ADVERTISEMENT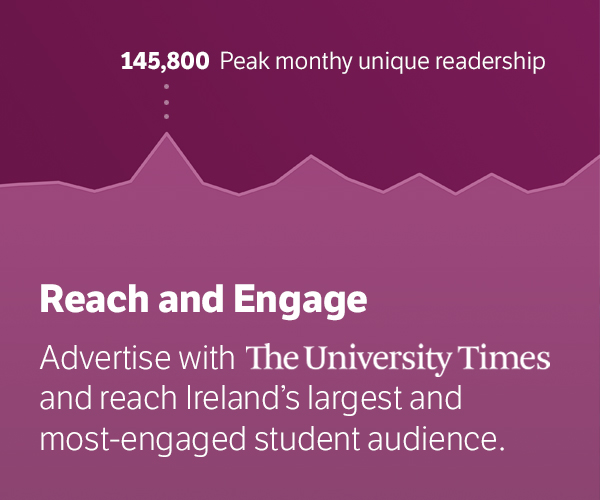 Writing in the Sunday Independent yesterday, O'Neill said that he encountered "Stepford Students", who he said interrupted every sentence of his, "standing up to bark 'Point of order!' or to hiss 'Shame!'", in opposition to his defence of freedom of speech. O'Neill is the editor of a website called Spiked Online, and has previously contributed articles to the Guardian and New Statesman, among other publications.
Manus Dennison, the Vice-President of the Phil, who also spoke on the side in favour of the motion, contradicted O'Neill's characterisation of the debate, though pointed out that he could not speak on behalf of the society. Speaking to The University Times by phone last night, he said: "He's distorting it to make it seem like he is more in the right or that everyone was out to get him. But in actuality this guy went up there and stirred up a lot of controversy and he patronised a lot of people."
He also said that "he didn't have any regard for decorum or the formalities of the debate", and while O'Neill, he said, framed it as if other speakers would simply not accept his own interjections and points of information, "he wouldn't take anyone else's [points of information]" as well.
Aisling O'Boyle, an extraordinary member of the Phil, also disputed O'Neill's account. Speaking to The University Times by phone last night, she said that "his articles don't actually reflect the debate at all", and said that his articles were "completely hypocritical".
Saying that he was "basically just going on the fact that people shouted 'shame' at him when he shouted really offensive things", O'Boyle pointed out that such interjections are typical of chamber debate convention, a method by which those present can express disagreement.
She went on: "If someone is reading that and doesn't know the format of a chamber debate, they will think 'oh my God these students are so rude'."
Referring to how he wouldn't take any points of information, she said: "I don't understand how he can keep saying that he's all for free speech and that he's happy to accept anyone's opinion when he actually wouldn't listen to anyone else's opinion."
Gavin Tucker, an extraordinary member of the Phil who spoke on the side against the motion, also challenged O'Neill's account of the debate. Speaking to The University Times by phone last night, Tucker said that the "characterisation of [O'Neill] being the lone wolf in the room is inaccurate". Pointing out that there was a sizable minority in the chamber who agreed with O'Neill's speech – even wanting to take photos with him afterwards – Tucker also said that he thought "people weren't shouting him down because of what he said, but because of the etiquette the debate requires", a standard O'Neill did not meet.
Indeed, one student contacted by The University Times thought that O'Neill's characterisation of the debate was correct. Guillermo Dillon, in a Facebook conversation with The University Times, said: "the way he describe the debate [sic] was pretty accurate to what actually happened", and said that "there were a couple of students who wanted to attack [O'Neill] verbally" after the debate.
In an email statement on behalf of the Phil released to The University Times, Matthew Nuding, the society's secretary, said that the debate was "divisive but fair", and said that both sides "were given equal opportunity to speak and received support from student audience members". With regards to O'Neill's article in the Independent, he said: "given he spoke on the proposition bench, his portrayal of the debate is inevitably going to be from this perspective". Nuding said that the society was "thrilled with the turnout and interest" in the debate, and said that they were "delighted to see that the issue is still being discussed days later".
The controversy is another instance of one-sided representations of events involving society guests. Late last year, human rights activist Maryam Namazie accused Trinity of placing extraordinary conditions on a talk she was due to give to the Society for International Affairs (SOFIA), and refused to speak in Trinity unless the conditions were removed. The Irish Times and several other outlets picked up on her blog posts in articles which ended up featuring only Namazie's account of the events leading up to the controversy.
In reality, the issues were much more nuanced, and Namazie's own account relied solely on conversations with a student who was organising her talk. Trinity later said that it "had no involvement" in discussions with Namazie, and reporting from The University Times revealed that the controversy actually resulted from a series of miscommunications between the student and Namazie, rather than actual attempts on anyone's part to interfere with her talk.
O'Neill, in his Independent article, references Namazie's own account of that controversy, saying that Trinity's "effective ban on Namazie" was "justified on grounds that she would have made Muslim students feel distressed". Namazie is due to speak to the Phil on October 20th, according to her website, although she will not be offered an honorary patronage. Last month, Warwick University Students' Union banned Namazie from talking on the Warwick campus, saying that she was "highly inflammatory and could incite hatred".
Speaking to The University Times last night by phone, Eleanor O'Mahony, who was Public Relations Officer of SOFIA during the Namazie controversy, said that the two incidents had parallels.
"O'Neill's account of the debate sounds similar to the incident with Maryam Namazie in the sense that the media have only given a platform to these speakers to air their grievances", she said.
She went on: "Student statements aren't taken seriously and this can end up with very biased portrayals of these events. Both the Phil and SOFIA promote discussion and debate".
---
Daniel O'Brien also contributed reporting to this piece.