A new online campaign to revise the starting pay rate of €6.49 an hour for intern nurses and midwives has been launched, with its leaders telling The University Times that if the Health Service Executive (HSE) declines to change the pay scale: "Strike is one hundred percent an option".
The HSE was due to make a decision on the matter last Friday, over which it has been involved in negotiations with the Irish Nurses and Midwives Organisation (INMO). However, it has postponed its decision until the first week in November.
A series of protests about the starting pay rate have taken place in recent years, including in March 2014 when over 700 students gathered outside Dr. Steeven's Hospital to call on Health Minister, James Reilly, to revise the pay rate for graduate nurses in a protest organised by the Union of Students in Ireland.
ADVERTISEMENT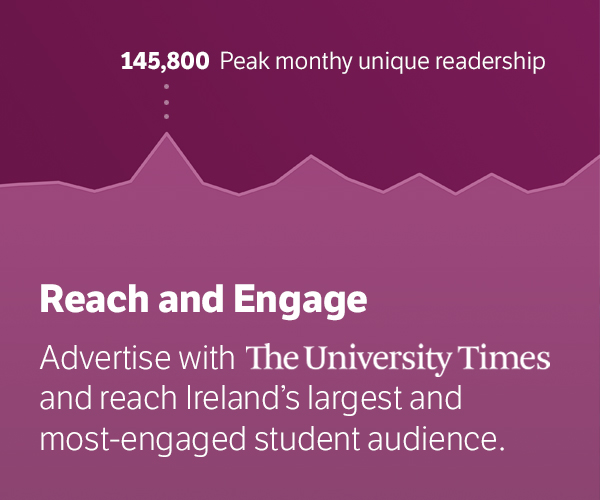 This latest campaign has, at the time of writing, garnered almost 6,000 supporters on Facebook.
Speaking to The University Times, Aoife-Martha Kiernan, a fourth year NUI Galway nursing student who started the campaign, expressed quiet confidence that the delay in the decision is a positive sign: "To be honest I was actually quite happy… with such a major decision it would be an automatic no if it were a no, so the fact that they're deliberating and taking two more weeks consideration is extremely promising, so I'm very, very hopeful".
In the meantime, the IMNO is attempting to prepare students in the case that the HSE rejects their proposals and have organised an information meeting for the 3rd of November. INMO student officer, Dean Flanagan, will discuss the issue with class reps from the various Schools of Nursing across the country. Flanagan has said that his meeting will "consider protest action", with the possibility of organising a national protest march in December. He has also stated that if demands have not been met, "some form of industrial action" will be considered for next February.
While acknowledging "We don't want to strike…we all have family in the hospitals", she maintained: "Something's gotta give and I really feel that this is the year for it", adding that "Without a doubt we won't be working for 6.49 a year."
Unlike nurses in their first three years of training, fourth-year interns have full responsibilities while working, managing their own caseload of patients and conducting all nursing activities bar those relating to the administration of medicines.
According to the INMO, the hourly rate of pay for student nurses and midwives dropped below the minimum wage following the Haddington Road Agreement of July 2013. Prior to 2011, interns were paid 80 percent the wage of the lowest earning staff nurse. This was changed when the government decided to reduce the rate of pay for intern staff, originally planning to have them working for free by 2015.
There are two factors that Kiernan believes change the landscape of the long-running struggle surrounding the issue. Firstly, the legislation currently allowing interns to be paid a significantly lower rate than the minimum wages,which was raised to €9.05 an hour in the recent budget, is due for re-consideration in January.
Secondly, unlike under the recession-time embargo on health-care recruitment, the government is now acknowledging a severe lack of nursing staff and has even attempted to incentivise Irish nurses working abroad to return home by offering them a €1,500 payment, a scheme which has been highly unsuccessful so far. Kiernan, a fourth year nursing student, commented that James Reilly's remark that nurses should "Emigrate or work in a fast food service" has stayed with the nursing community. Flanagan argues that the State needs to "create a positive vision" for student nurses and interns if it hopes to retain them, contending that what it has done "in the last six years has had the exact opposite effect".