Trinity's Science Gallery is to take up an even more central position on the world stage as it prepares to spread to seven more locations worldwide, a process boosted by €1.1 million of philanthropic investment. While the establishment of Science Gallery International is a huge success for the gallery itself, it's also has the potential to be a huge success story for Trinity College Dublin.
While the Science Gallery was created in Trinity College Dublin, first opening its doors in 2008, Science Gallery International has since been founded to take that model global. Speaking to The University Times, CEO and Founding Director of the Science Gallery, Michael John Gorman, describes Science Gallery International as "sort of like a spin off from Trinity really, a not-for-profit spin off with charitable status which has the goal to develop a global network of science galleries". The group now aims to take the gallery model global, with one gallery already set to open in King's College London in 2017. Over £12 million in philanthropic funding has already been raised, including £3 million from the Wellcome Trust, with planning permission for the site, at the foot of the Shard opposite the London Bridge train station, just submitted. The gallery is also in "advanced talks" is to open a gallery in Bangalore, India, in co-operation with the Indian Institute of Science and the Government of the State of Karnataka. Science Gallery International is also aiming to have a facility in Melbourne by 2018, and is in talks with several other potential sites in Europe, Asia and North America, hoping to be established in these locations by 2020.
Even before the completion of these sites, the Science Gallery has already began its journey to become a global force by touring its exhibitions across the continents. Last week was the first time that the gallery had four exhibitions open globally at the same time – in Dublin, Barcelona, Kuala Lumpur and Taiwan. Gorman states: "I suppose this is an idea which started off in Ireland which has now grown wings and being shared with the world."
ADVERTISEMENT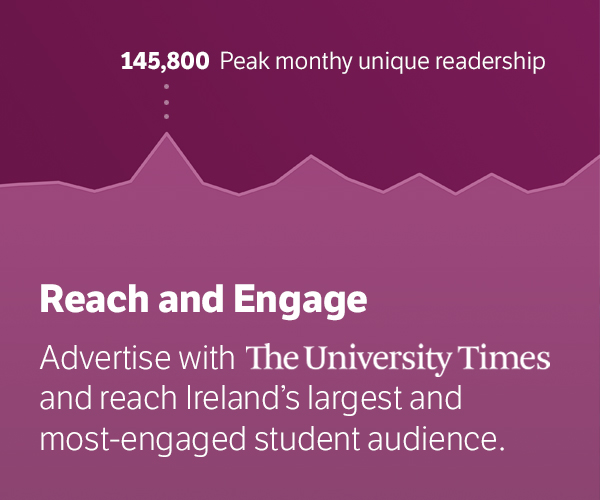 The announcement made on October 21st 2015 that the Science Gallery had received €450,000 from the Cordover Family Foundation in the United States and €700,000 from an unnamed philanthropic provider means that, when combined with the €1 million organisation received from Google.org in 2012, Science Gallery International is getting ever-closer to its goal of becoming an international centre of creativity and learning.
The success of the Science Gallery is undeniable, but the effect this success will have for Trinity itself is not immediately obvious. As the College becomes increasingly concerned with branding and creating a "consistent visual identity" for Trinity, the Science Gallery's own branding has little connection with that of Trinity, and this small connection has the potential get completely lost as the gallery continues to shift its attention globally. Gorman, however, rejects the notion that Trinity is missing out in this sense: "I think often these discussion focus too much on logos and I think ultimately the brand of an institution like Trinity is a lot deeper than purely the logo. It's about that international reputation and it's about Trinity researchers being on the world stage, Trinity students being on the world stage and Trinity alumni being on the world stage and really being excellent at what they do." He states that the Science Gallery has the potential to add to Trinity's brand: "It's about creativity, it's about the future, it's about where science is going and really I think for a contemporary university it's such a powerful idea that other universities want to share in that."
However, he does comment that gallery "has to have its own unique identity because it's a youth-facing brand. It's about attracting young people, young adults, into engagement. Some of these young adults might not normally think about walking through the gates of a university and we want to reach them. We want to get them excited about science and engineering."
He adds: "There are many universities out there that are creating cloned campuses in international locations. But having a project like the Science Gallery is a project which comes from Trinity but is something which offers value to different universities around the world. It offers them a way to engage with us and with the public".
Gorman describes the gallery as " quite a brave experiment by Trinity College, in that it wasn't something existed anywhere in the world. So it was really trying to do something that was quite new and something experimental." Appropriate to the nature of the gallery, its concept and foundation was highly unique and experimental. This experiment has evidently paid off, with Science Gallery Dublin seeing over 1.9 million visitors since its foundation, which means that it is ranked as one of the top five free cultural attractions in Ireland. Gorman comments on this success, stating: "When we were starting up we thought maybe we'd get 50,000 visitors a year if we're lucky. Last year, in 2014, Science Gallery Dublin had 405,000 visitors". He admits that other galleries will have it easier than Dublin did when it comes to establishing themselves: "It was not obvious at the beginning. It was highly experimental. It wasn't something where you could point to an example anywhere else in the world and say 'Look, this works really well'. Now the great thing is that, when we're abroad, we have the data. We can say 'Look, here's what happened in Dublin' and people can actually see that this type of approach does get new audiences interested and engaged around science."
Science Gallery International, for now at least, is maintaining its strong connections to Dublin and to Trinity. Gorman himself was the Founding Director of Science Gallery Dublin, coming on board a year before its opening in 2007. The Chair of Science Gallery International, Dr Chris Horn, is a graduate of electronic engineering at Trinity. In a press statement about the gallery's international expansion, Horn stated that these new investments give Science Gallery International the potential to "make it the world's leading platform for inspiring curious minds at the interface of science and art."
Alongside the announcement of the gallery's increased investment global aspirations, Gorman announced that he is to retire in 2016. He is due to take up a Professorship at the Ludwig Maximilian University of Munich as well as the position of Founding Director of Munich's new Life Science museum. Speaking to The University Times he describes his time with the gallery as "probably the most thrilling experience of my professional career to date" and states: "I'm very happy that the Science Gallery is in such a good place and has such good momentum that I feel that it's a time in which I can move on and feel confident that it's going to thrive in the future." Gorman will continue on as the Chair of the Executive Council of Science Gallery International, the council of all the Directors of the galleries across the world.
Paul Glynn contributed reporting to this piece.