A motion proposing the opposition of government-supported student loans failed tonight by a narrow margin after a contentious debate at a council meeting of Trinity College Dublin Students' Union (TCDSU). The motion came amid increasing speculation that loans will be recommended by the upcoming government working group report.
The motion was proposed by TCDSU President, Lynn Ruane. Speaking tonight, Ruane said that "the introduction of student loans would decrease the number of students entering Trinity on a state grant". She said that the introduction of loans means "we leave ourselves wide open to an increase in fees". Oisín Coulter, a fourth-year class rep who seconded the motion, noted that their introduction would "limit access to education to those who have the money to pay for it", and pointed to how "loan systems have been disastrous" internationally.
There was strong opposition to the motion. Alice MacPherson, the Deputy Convenor for the Faculty of Arts, Humanities and Social Sciences, noted that it was "just media speculation about a report which has not come out yet." Responding later, Ruane said that the speculation, which has arisen from meetings of university presidents and the Union of Students in Ireland with the working group, was "most likely true". "In an ideal world, education would be free, but this is not an ideal world", MacPherson said. She also spoke of her own background in the UK, where loan schemes have improved access to education, she said.
ADVERTISEMENT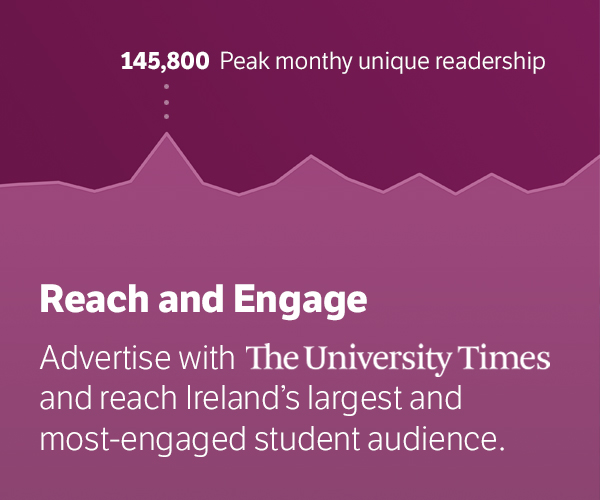 Amy Worrall, a second-year medicine class rep, who, while not speaking in this capacity, is also Secretary to the Scholars, also opposed the motion. She said that the union needed to "accept the reality" of what the working group was going to propose in the context of funding higher education sustainably. She noted that a mandate in direct opposition to their introduction may prevent the union from being able to engage with any negotiations that might minimise negative effects on students. Sean O'Carroll, a second-year computer science class rep, also spoke against the motion.
After its 2009 mandate to oppose the introduction of fees in any guise expired in 2011, the union has no mandate on fees or on student loans.
The government Working Group on Higher Education Funding, chaired by Peter Cassells, held its final consultation in October, at which the rhetoric seemed to be increasingly in favour of college fees.
Speaking at the discussion was internationally renowned education expert Bahram Bekhradnia, who is also president of the UK-based Higher Education Policy Institute (HEPI). In his report, commissioned by the working group, Bekhradnia said that a college tuition fee, accompanied by student loans, was an "inevitable solution to the third-level funding crisis". With a final report due to be delivered by Cassells before the end of the year, Bekhradnia's comments are bound to hold significant sway when the final proposals are being published. The rationale behind Bekhradnia's recommendation is that it will force policymakers to be more accountable, as the excuse of lack of third-level funding would no longer be viable. He further stated than it has been too easy in the past "for politicians to say 'we'll be more efficient' or 'we'll do more with less'", which does not yield the same results, as politicians "cannot avoid the relationship between funding and quality".
Ruane, speaking to The University Times last week, said she believed that whatever the recommendations of the report will likely be adopted by government parties: "It's likely that whatever the Cassels report says, even though that's not a decision-making body, the parties are going to go 'oh, well we have to take the recommendations of this expert group'." However, she added "I just think that that's not good enough… It's like the government are just not actually looking at the impact of education on Irish society, that you can't begin to then commercialise it and go down the loans route. It needs to be funded, it needs to be fully exchequer funded, I believe anyway. But I suppose I would just settle at this stage for council getting behind me and for campaigning against loan schemes".
Ruane also admitted: "There was a stage over the last few weeks that I felt defeated, I was wondering what sort of loan scheme is best, and I had to shake my head and go 'no loan scheme is best'".
Tonight, during a discussion item about the union's general election campaign, Ruane mentioned a few ideas that they had discussed in relation to a proposed campaign, including the possibility of sending 3,000 postcards from students to the Taoiseach and government departments, noting their opposition to the introduction of loans. The union has been discussing campaigns which would garner "much more attention" and have "much more media on board", she said. These campaigns, however, cannot now go ahead.
Fianna Fáil also recently announced that they would introduce low-interest student loans in the next general election, expected to take place in February. While the party's proposal does not advocate the introduction of increased fees and is intended to help students meet the cost of education, Ruane was still opposed to the introduction of such a loan scheme: "People fear loans. If you look at issues with access to education, students that are from disadvantaged backgrounds, many of them will never even be eligible for a loan. Their families might have bad credit, they'd have bad experiences with loans in the past, and are just going to think they won't go near loans."
Two weeks ago, Ógra Fianna Fáil launched an income-contingent loan plan for students. In the policy document, described as the "fairest way to fund our future", the loan scheme is accompanied by a "modest" rise in the student contribution charge of €2000. This would increase the charge, controversially brought in as an austerity measure by the then-Minister for Education Ruairi Quinn in 2011, to a level of €5000. The document states that the proposed measures would bring in an estimated €300 million worth of much-needed investment into the higher education system. Ógra Fianna Fáil's policy director, Ian Woods, said that most students were "accepting" of the need to raise the charge, and "would be willing to contribute to a better higher education system". Michael Martin, the leader of Fianna Fáil, has clarified that the main party does not support this proposal by their youth wing.
In 2011, Ruairi Quinn ruled out any future rise in the student contribution charge. Last year, in an interview with The University Times, the Minister for Education, Jan O'Sullivan, said that she did not "want to go down the road of students finish and end up with a very large bill – with people owing €50,000". However, she subsequently refused to rule out the introduction of tuition fees, a student loan scheme, or an increase in the student contribution charge.
The Union of Students in Ireland (USI) have come out strongly against the proposals of a student income-contingent loan scheme put forward by Ógra Fianna Fáil. In a statement published on their website, USI said that the loan scheme would only serve to deter people from entering into third level education, as the prospect of acquiring a debt directly after finishing their degree would be intimidating, compounding the difficulties faced by students in obtaining employment. They point to lower and fairer student registration fees in colleges abroad, which would entice students away from studying in Ireland. Kevin Donoghue, President of USI, said that the student loan scheme is a system that has failed repeatedly in other countries, including the U.S. and the U.K. where "the student loan system crippled the government so much… that they had to sell off the student loan books at the end of 2013".
With the issue of higher education funding strikingly absent from the government's recent budget, the latest rhetoric seems to suggest that the burden of third-level funding may be placed upon the students. It is universally accepted that the third-level education system is in dire need of immediate investment. However, the source of this investment has yet to be forthcoming. It is becoming increasingly likely that the responsibility may fall upon the shoulders of the students themselves, to pay for the resuscitation of the system which they inhabit.
For Ruane: "There's an issue here: the cost of living is too high, rents are too high, students can't survive on the basic money that they have, so much so that they're going to need a loan. So they go straight to provide the loan, rather than looking at the reason that things are priced so high in Ireland. And if we begin to address that, why would we need a loan and why would we be crippling students with debt?"
---
Daniel O'Brien and Aisling Curtis also contributed reporting to this piece.