When you come back from India, people typically ask you if you "found yourself", as if your self was a thing to be mislaid or put aside while a new one was located in the exotic mystery of Asia. I don't think I found myself in India – I don't know how I'd lose myself to begin with – but it was definitely the most interesting and unique experience I've ever had.
This summer, I interned with the United Nations in New Delhi for eight weeks. This typically makes me sound in some way important – "the UN, have you heard of them?" – but truth be told I was more surprised than anyone to be offered the opportunity. Applying to the UN is surprisingly easy for an organisation renowned for its endless bureaucracy. There's a specific website dedicated to internships, where you can fill out multiple applications for positions in exotic locales: Bangkok, Seoul, New York, Geneva. Wherever the UN has an office is likely to have an intern position. I certainly didn't expect to receive a call back, and thought it was a telemarketer when my future manager rang that December. That awkwardness aside, we arranged a proper phone interview for January, which I took sitting in bed at 10am – 2:30pm Delhi time. For some bizarre reason, my manager liked the muddled things I came out with and offered me the two-month internship there and then.
The months leading up to it were all very surreal. It felt like it wouldn't happen, like I'd been confused and imagined the entire offer, the subsequent emails, the visa application process. The internship was unpaid, as all UN internships are, so for a while I wasn't sure if I could afford it. But eventually, with many pros and cons weighed, I decided that a summer in India gaining work experience, was far superior to a summer spent waitressing in Dublin, earning money that would only be spent on coffee and food. And so I booked my flights, Paris to New Delhi, for the tail end of May, a week after my end-of-year exams.
ADVERTISEMENT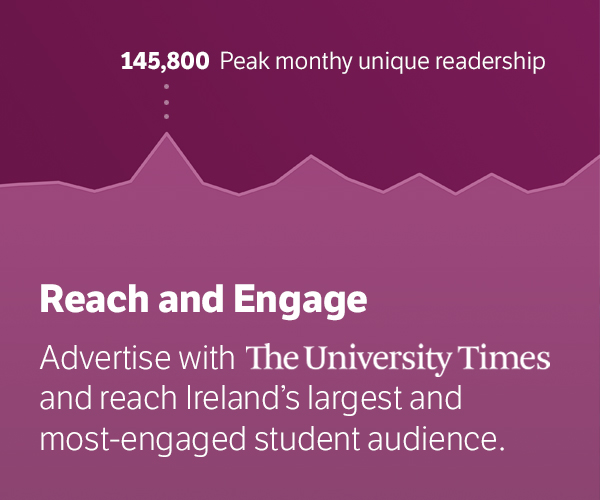 The flight to Delhi on Air India was surreal and scary. They served us Indian food, and Hindi followed the English announcements. For the entire eight hours I wondered what I was doing, going to a strange and frightening city in another continent where I didn't know a single soul. For the whole first day, I was anxious to leave my apartment, unsure of what to expect, worried at all the horror stories I'd heard, slightly convinced that my bag would be snatched as soon as I ventured outside. But India is not like the stories. While parts of it were foreign and new – the low buildings, dust roads, fruit and vegetable sellers, the constant tide of people everywhere I went, – there was also a Starbucks and a Dunkin' Donuts and a Dominos just up the road, not that I availed of these familiar food outlets, choosing instead to drink chai and eat daal and chapatis for the two months.
Working for the United Nations was a unique experience in itself, beyond the uniqueness of doing it in India. The bureaucracy was just as real as the stereotype: obtaining a pen involved filling out a form and getting multiple signatures from managers, admin and other staff. My area was digital communications, and so I was assigned to manage the social media channels, to produce various newsletters, to develop a digital strategy for future use, to attend conferences and to produce chapters or submissions as needed for various publications. It could have been an office in any country. Only small elements of India snuck in: the man who brought chai or coffee twice a day; the various potato-okra-spice concoctions that I ate for lunch; the sweaty, dusty auto-rickshaw ride to and from work, sometimes through sewage, ravaging my lungs with Delhi's famous pollution. There were other interns across the various departments, and together we made up a hodge-podge crew of Irish, American, Kenyan, Korean, Chinese, Indian nationalities. Our motley crew ate lunch together, watched Hindi films in the cinema that we didn't understand and went out to the clubs in Hauz Khas, where we got free food and drinks for being female and foreign.
On the weekends, we travelled. The vastness of India is hard to comprehend until you're there trying to organise a trip and realising that any bus or train journey will take a minimum of six hours to the closest place. In Kashmir, I stayed on a houseboat with the Himalayas in view. One of the other interns and I did a weekend in Jaipur and Agra, where we took second-class trains overnight without air conditioning, slept in a hostel with no sheets, and saw the Taj Mahal at 5am, a sight just as majestic as the clichés would have you believe. We went to Varanasi in the monsoon and saw bodies being burned by the Ganges. We took an overnight bus to Rishikesh, sharing a narrow bunk bed, and befriended cows by the river. I was never sick, avoided malaria, was never robbed. I only felt threatened once, when the lights weren't working in our train carriage. We realised a group of six men had silently and purposefully moved to surround us where we sat and we quickly moved.
India is a place of extremes. Extreme beauty, extreme heat, extreme poverty. It was sometimes overwhelming how little you could help the people there, the crippling despair some lived in, the massive divide between the richest and the poorest of the poor. It was dusty and dirty and intimidating, and at times I felt beleaguered by people trying to sell me things, tired of the heat, exhausted at the constant bargaining. And yet it was an experience for which I'm incredibly grateful and lucky to have had. Everything was more intense there: the flavours, the colours, the the smells, the intense foreignness of things and how quickly it became normal to take a rickshaw to work or have curry for breakfast. For anybody who wants to visit India, I would say go now, before it becomes more Westernised than it already is. Go now, because it's an experience you will never forget.