A general election hustings held by the Union of Students in Ireland (USI) tonight saw unanimous acknowledgement from parties that the current funding model for third level is untenable, and saw discussion on the priority of improving access to education for students from low-income backgrounds.
Candidates from opposing parties and questions from social media criticised the Labour Party for reneging on their infamous 2011 election pledge to freeze the student contribution charge at €1,500, a charge that now stands at €3,000.
Louise O'Reilly, Sinn Fein Councillor, commented: "The Labour Party and Fine Gael made a commitment to students. They broke that." Direct Democracy Ireland's representative, Cormac McCabe, said that students were "shafted" and advocated for a political system in which we could "bypass all these empty promises".
ADVERTISEMENT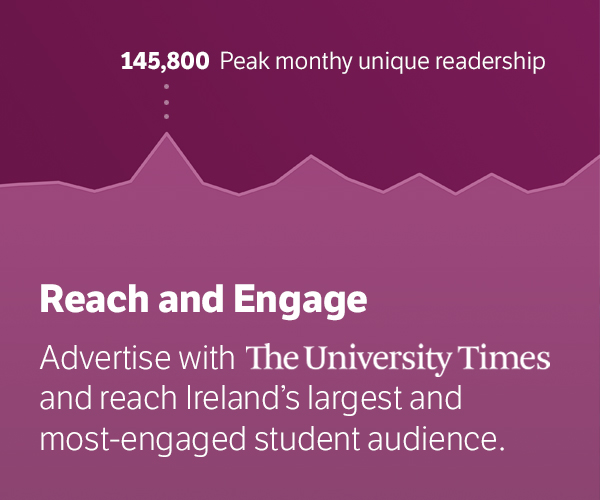 All parties present at the hustings, with the exception of the Social Democrats, have not released their general election manifestos. In their manifesto, the Social Democrats have promised to reduce the student contribution charge "to the level of the Dutch system (€1.9 – €2K) in the lifetime of the next Government". Last week, the Minister for Education, Jan O'Sullivan, committed the Labour Party to reducing the student contribution by €500 and discussed up to €100 million in additional third-level hunding. Most representatives expressed doubt about the reliability of Labour's promise.
While no party tonight committed to a long-term policy for the funding of higher education, Labour's Joanna Tuffy, Chair of the Oireachtas Committee on Education and Social Protection, was the first to mention the government higher education funding working group, chaired by Peter Cassells. Tuffy described leaks of the group's recommendations provided to newspapers as "misleading".
In December, The University Times revealed that the report will primarily recommend the introduction of an income-contingent loan scheme, and the removal of the maintenance grant for undergraduate students.
She emphasised that people shouldn't "pre-empt what is in the report", stating that the group is "going to outline various options including state funding, where it's free".
All parties agreed however that the priority for reforming third-level education should be on improving access for students from the lowest income backgrounds. Gary Gannon, Social Democrats councillor for Dublin Central and Trinity Access Programme (TAP) ambassador, stated that his party was committed to "Making [education] fair, making it equal".
Speaking during the question-and-answer session, Barry Ward, a Fine Gael Councillor for Dún Laoghaire-Rathdown, agreed: "I do not accept that free fees have made it easier to go to college", arguing that the funding of higher education should come from the "pockets of middle classes". Ward is a member of the governing authority of University College Dublin.
Gannon also agreed, but stated that "we need to acknowledge what isn't working, and how we can do things differently".
The Leaving Cert and what was deemed its inherent inequality was also criticised across the board by the panel in response to a comment from Ward, who said it was a "leveler". O'Reilly commented: "So long as we have inequality, the Leaving Cert cannot be a leveller."
This was echoed by Gannon, who said that it was "no coincidence that Dublin 1 has some of the lowest rates of people getting to established universities".
Candidates highlighted the need for maintenance grants to make third-level education viable for many students. Diane O'Dwyer from the Anti-Austerity Alliance said that "rents are back up to what they were in 2007, and people's incomes are down", while O'Reilly recognised the need to "invest in social housing and provide rent certainty". Roderic O'Gorman from the Green Party favoured "modular housing is a better solution in the short term".
Senator Gerard Craughwell, referencing a piece he wrote in The University Times, argued the "fun had gone out of college", because of the pressure faced by students. He called on the parties to "put red line issues on the table", and to state which policies they will not compromise on when forming a government. Craughwell is a member of the Independent Alliance.
Candidates also discussed the mooted, and controversial, Technological Universities Bill, which hopes to create new technological universities across the country from the merger of a number of institutes of technology.
Craughwell raised the question: "Why don't we don't we start prioritising vocational programmes?". He stated his disapproval of "pushing" people to opt for level-eight courses under the National Framework of Qualifications, while Gannon asserted that anyone who wants to do such a course should be able to. This was echoed by Ward, who emphasised the need to "move towards more prestigious, better recognised programmes".
The lack of support for postgraduate students also generated considerable discussion. O'Dwyer said that her party supported "fully free education up to fourth-level" education, emphasising that a postgraduate degree is increasingly "something you can only get if you are from an upper middle class background". All representatives, when asked directly, said they would restore postgraduate grants.
Tonight's hustings were chaired by Sunday Business Post journalist Leanna Byrne, who is both a former Editor of The University Times and former Communications Officer of Trinity College Dublin Students' Union.
---
Christopher McMahon and Edmund Heaphy also contributed reporting to this piece.