The Social Democrats will commit to reducing the student contribution charge by €1,000 as part of their general election manifesto, which is due to be launched this morning. They will also propose the reintroduction of maintenance grants for postgraduate students.
The reduction will come about "during the lifetime of the next Government", according to the manifesto document, a copy of which was obtained by The University Times – bringing it below €2,000 and "to the level of the Dutch system".
The party, which will face the first national electoral contest since its foundation in the coming weeks, aims to "drive access and quality in education", and will "address the chronic underfunding" of third level, according to the document.
ADVERTISEMENT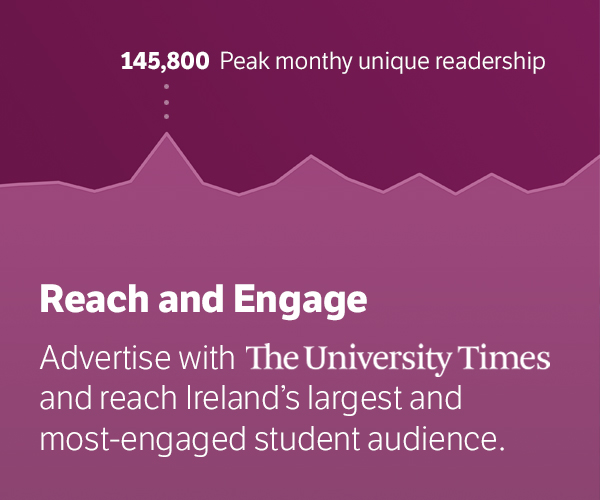 Their proposals outline that the decrease in the student contribution will be matched by exchequer funding, with the party promising to progressively increase such funding to achieve average EU levels. This also suggests that the party would ignore the report of the government higher education funding working group which, The University Times revealed last month, will put forward a €4,000 student contribution charge, an income-contingent loan scheme and the abolition of maintenance grants as part of its main recommendation. The working group, known as the Cassells working group, is not mentioned in the manifesto document.
The manifesto also commits the party to providing "universal equality of opportunity" in access to higher education, proposing a series of reforms of the maintenance grant scheme to taper funds more effectively. Continued investment in access programmes to ensure a broad spectrum of backgrounds are represented at third level also features among the party's priorities.
The Social Democrats will also outline a number of structural proposals for higher education. They emphasise a need for greater autonomy for universities combined with some mechanism for rendering third-level authorities accountable for performance goals. In addition, the manifesto will reveal plans for new apprenticeship programmes and other advanced, but non-academic qualifications.
Similar policies emerge in the party's proposals for primary and secondary education, with plans to see state funding in the form of capitation grants restored to 2010 level, with funding for all schoolbooks, transport and classroom materials also to be implemented. Renewed investment in special needs assistants, continuous professional development and training of teachers, and an emphasis on basic literacy and numeracy skills and information technology will also feature in the manifesto.
On Wednesday, the Labour Party committed to reducing the student contribution charge by €500 within the first year of the next government. Before the last general election, in a dramatic pledge outside Trinity's Front Gate, Labour promised to freeze the charge at €1,500. Several months later, they reneged on the promise, bringing into force a series of planned increases that led to the current €3,000 charge.
The Social Democrats will launch their manifesto at 11am on O'Connell Street this morning.