In a moral and technical victory, The University Times trounced Trinity News in their annual five-a-side football match today. Team captain Sarah Ledden, the Sports Editor of The University Times, remarked that "it was a tough match but we won the second half by a large margin. I'm very proud of our team".
"Given we had five different women on the pitch at various times, myself, Sinéad Baker, Charlotte Ryan, Jane Fallon Griffin, and Aisling Curtis, all senior editors of the newspaper, and Trinity News had a typically male-dominated team – oddly reminiscent of the patriarchy they so often criticise – I would say that while the final tally suggests they beat us by two goals, we won the game when it comes to equality, inclusion and diversity", said Ledden.
Supporters came from near and far, with the crowd of supporters from The University Times suffocating the cries from Trinity News's solitary cheerleader, Matthew Mulligan, their editor. A sea of maroon "Edmund for Editor" t-shirts could be seen waving from the windows of Botany Bay.
ADVERTISEMENT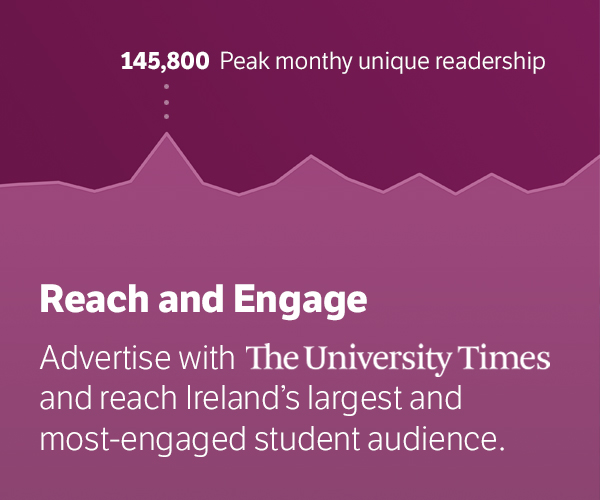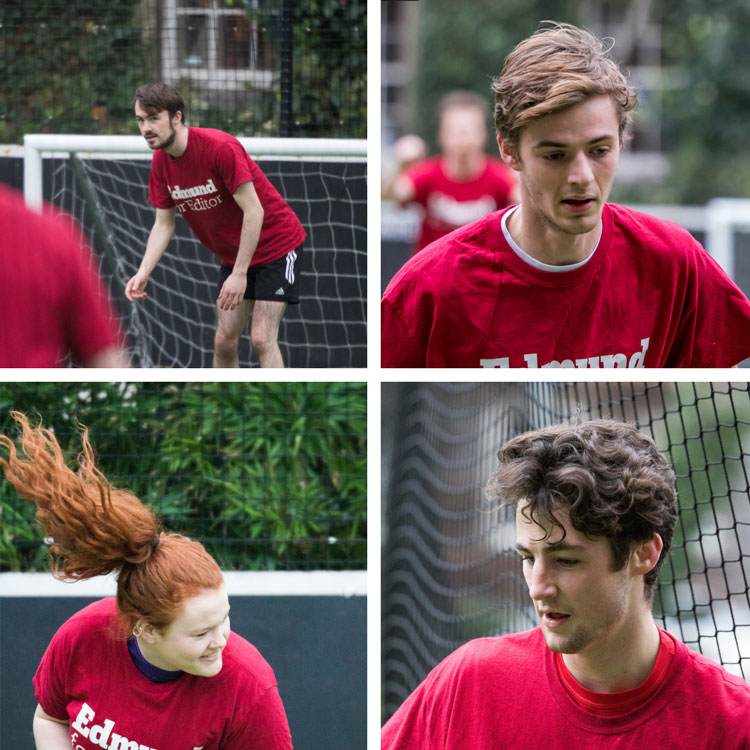 The star himself, Edmund Heaphy, channelled a young Jose Mourinho as he gave expert tips on how to successfully tackle each shot from Trinity News's William Foley and D Joyce-Ahearne. Heaphy also showed his immense skill on the field as well, blocking several attempts at goal in the early minutes. Many players from The University Times, such as Charlotte Ryan, displayed immense skill as she expertly defended the far-right corner whilst an oncoming onslaught of Trinity News players occurred on the pitch. Dominic McGrath, The University Times's goalkeeper and News Editor, drew in even more crowds with his incredible goal-keeping skills and enthusiasm. Tadgh Healy, Trinity News's Features Editor and star goalscorer, suffered a drastic injury during halftime that greatly hindered Trinity News's already failing efforts. Oisín Coulter, Trinity News's Assistant to the Editor, made some attempts to defend their goal in loafers and calf-skin driving gloves.
Geordie Milne, the Arts Editor of The University Times, scored a defining goal that brought the half time score to 7-3. Dillon Hennessy, The University Times's Deputy Sports Editor, was the man of the match, scoring a hatrick. Ledden and McGrath also scored goals.
Senior Staff Writer John Conway and Assistant Editor Daniel O'Brien also contributed valiantly and valorously to The University Times's win.
The match ended with a jubilant cheer from The University Times, who were the outright winners. Heaphy gave a tear-jerking speech to the sea of maroon-wearing supporters. Joyce-Ahearne, who scored two goals in the first half, shook off the loss, saying that they planned "to make a presentation to SU Council about our win. I'm a proud Daddy". Trinity News Editor and mesh-wearing cheerleader Mulligan was graceful in defeat, remarking that "it's a great day for independent student news media".