The function of a sound medical culture in any society is to both care for and inform the people it covers. With every new advancement in the field, we aim to bridge the gaps in our collective understanding of what care a society needs. With the trans community increasing the strength of their voice in demanding fair and accurate representation, it has become obvious that the Irish healthcare system lacks the resources or knowledge to provide adequate care. It is in response to this that Dale Ó'Faoilleacháin, Education Officer-elect of Trinity College Dublin Students' Union (TCDSU), plans to organise a talk with the Transgender Equality Network Ireland (TENI) for health science students this month. With curriculum reviews for health science courses coming up, it seems that now is the ideal time for reform of trans healthcare education.
Ó'Faoilleacháin's efforts represent the latest episode in a broader struggle to get trans issues on the health agenda. While legal recognition has finally been achieved for trans people, calls for better health services and education on trans issues have long fallen on deaf ears. In an encouraging turn, the HSE is becoming more open to improving gender identity services. As such, it is the perfect time to put pressure on health science schools to catch up and teach undergraduates some basic trans awareness. This will require more than one union-organised talk and will need a sustained effort from both the union and students alike.
Despite a reluctance to engage with student demands on trans healthcare education in recent years, the School of Medicine at Trinity is entwined with trans medical history. In the 1940s, Michael Dillon, a medical student at Trinity, was the first transgender man to undergo sexual reassignment surgery. Dillon kept his trans identity a secret – when infections from his surgeries resulted in a limp, he told his classmates that the causes were war injuries. According to Stephen Hatton, a fourth-year medical student and former LGBT Rights Officer for TCDSU, RTÉ are filming a documentary about Dillon and alerted the College to his extraordinary story while conducting research for the programme.
ADVERTISEMENT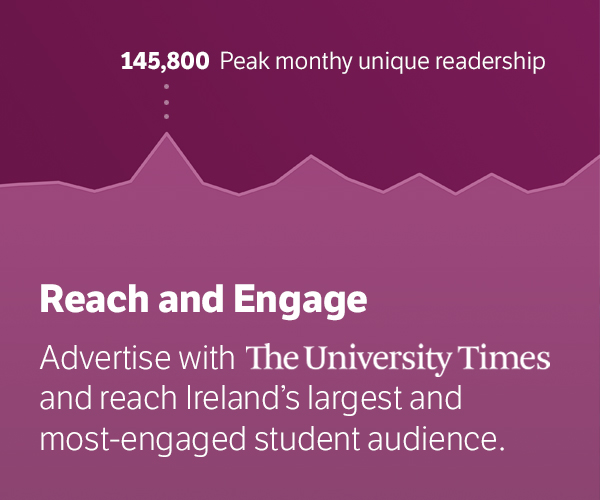 In more recent history, a series of union officers have taken up the cause of trans healthcare education but have unfortunately made little headway. Speaking to The University Times, Hatton recalls how he petitioned the School of Medicine to include LGBT issues on the curriculum. He recalls that raising the topic was "a real battle". Hatton criticised the school, arguing that the exclusion of any real teaching on LGBT health issues went against the school's own mission statement.
In the 1940s, Michael Dillon, a medical student at Trinity, was the first transgender man to undergo sexual reassignment surgery. Dillon kept his trans identity a secret.
Hatton notes that members of the school weren't happy with his approach: "It turned into a debate… I felt like I had just got their backs up and like it wasn't going to happen, so I don't know if that's the best way to go about it." He mentions that he did have a constructive meeting with a curriculum advisor, in which they discussed Hatton's desire to see students gain a "cultural competency" of LGBT issues in first and second year. However, he feels that the changes made to the curriculum since then have been "largely superficial".
Speaking to The University Times, Ó'Faoilleacháin outlined his belief that "as opposed to knocking on the medical school's door and demanding things, actually providing them with successful applications of our ideas" is a better way to get trans healthcare issues on the table. However, this tactic relies on the hope that the upcoming talk will be well attended by health science students, something that Hatton is less optimistic about.
A similar talk organised in 2013 by Eoin Silke, who was the union's then-LGBT Rights Officer, was poorly attended by health science students. However, trans issues now have a much larger national profile than they did, both on a national and a campus level, since the national Gender Recognition Act and Trinity's Gender Identity and Gender Expression Policy were both launched last year. As such, there may be reason to be more hopeful about turnout this time around.
The battle by students to get trans issues on the health science agenda extends further than attempts within Trinity. Tanner Gibbins-Klein, a clinical science student at Bradford University in England has found that a basic knowledge of trans issues is lacking among UK healthcare professionals. Speaking to The University Times he explained: "Through my own personal journey I realised there was such a lack of awareness, and that a lot of health care providers don't have any knowledge at all. I think partly because they think it's a specialist area, but often you're having to interact with general health care professionals like a GP regardless of whether you're going to transition or not."
Gibbins-Klein set up Trans Healthcare Training, an organisation which sees him travel all over the UK delivering talks to medical students. This sort of grassroots initiative is laudable, but its necessity highlights the absence of key information in health science curricula.
According to Gibbins-Klein: "People just don't realise how pertinent it is that healthcare professionals go out into the workplace with this knowledge. One thing I try to remind participants, people that I train, is that you never really know the effect of being aware and how great an effect that can have on a patient. At the very least you're going to make a patient more comfortable with their interaction with whichever healthcare system they're in. At the most you could potentially save someone's life."
Despite the importance of the issue, Gibbins-Klein recognises the practical problem that "the curriculum is already so tight", especially in medical schools: "I was talking to someone in Liverpool and they said they're here for five years but they only get a single day on the ear. So if they only get a single day on the ear, that's directly part of the human body, how can we be expected to include this stuff on the curriculum?"
However, a few extra sentences during existing lessons could serve to improve awareness of LGBT issues greatly. Hatton explains: "Some of the things that I was criticising the school very heavily for is where we would have modules on normal development in adolescence, and it would have the beginning of a relationship in context of heterosexual relationships… just an extra slide or a couple of lines could make that very queer inclusive."
I think partly because they think it's a specialist area, but often you're having to interact with general health care professionals like a GP regardless of whether you're going to transition or not.
While health science schools drag their feet on creating trans-inclusive curricula, government health bodies have been somewhat more open to the needs of trans patients. Gibbins-Klein has worked with the NHS to improve Gender Identity Services and notes that getting anything done is very much a "battle with bureaucracy". He continues: "When you're there having meetings with people you really feel like, yeah, this is it we're solving all of the problems, and then you go away and six months go by and you realise that after the minutes came out with all these action points nothing else happened."
Irish trans advocates have faced similar difficulties. Vanessa Lacey, the Health and Education Manager for the TENI, has been working with the HSE on new guidelines for the care of transgender patients. The guidelines would streamline access to gender identity services, providing primary care professionals with clear guidance on how to refer patients for specialist care. Unfortunately the guidelines, slated for launch in 2015, have taken much longer than expected to be approved by all relevant bodies. Lacey now hopes that they will be finalised before the end of this year.
While it is frustrating for the process of forming guidelines to take so long, Lacey notes that the education of healthcare professionals on trans issues is greatly improving: "Two years ago I would've said [awareness of trans healthcare] was non-existent… but now, we've delivered quite a lot of training. We delivered 69 trainings to health care professionals last year. So I think they're developing a knowledge with relation to transgender healthcare". However, Lacey acknowledges that "it would be very very useful for the healthcare professionals of the future to have [training] as an undergraduate, just to be aware of it".
Gibbins-Klein notes that a basic awareness could alleviate the problem of Gender Identity Clinic waiting lists that can reach five years long in the UK, largely due to a shortage of specialists: "It is important as well to get the content into the curriculum of medical schools because that way you've got medical students learning that this is even an area that they can go into or specialise in."
As tutors across campus are trained on foot of the Gender Identity and Gender Expression Policy, and with the HSE's good example to follow and guidelines for transgender care coming down the line, it seems like now is as good a time as ever to put renewed pressure the health science faculty to engage with trans issues. And for Ó'Faoilleacháin's strategy to work, a big and engaged turnout for the upcoming trans health science talk would be a great place to start.