In protest of €12 million in cuts to the 2016 mental health budget, students, politicians and activists rallied around the country this afternoon, with demonstrations in Galway, Cork, Limerick, Maynooth and Dublin, urging the next government to prioritise mental health.
The national demonstration, organised by Mental Health Reform and the Union of Students in Ireland (USI) saw 200 people attend the rally outside Leinster House, including delegations from Trinity College Dublin Students' Union (TCDSU) and UCD Students' Union (UCDSU).
Also present were a range of politicians, including John Lahart of Fianna Fáil; co-leader of the Social Democrats Catherine Murphy; Deputy Leader of Sinn Féin, Mary Lou McDonald; Trevor Ó Clochartaigh, Dessie Ellise, Pearse Doherty and Carol Hunt.
ADVERTISEMENT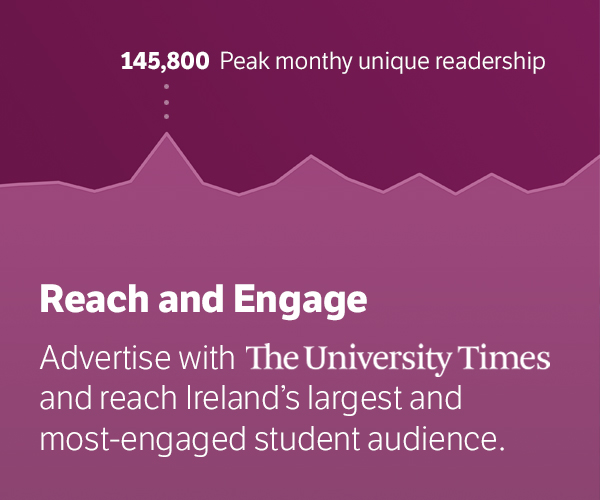 The cuts have drawn national ire and media attention, with public figures, including Bressie and the Rubberbandits, condemning the government's actions. The accompanying social media campaign, #IAmAReason, aims to call on the next government to prioritise mental health funding.
Speaking at the rally outside Leinster House, the current TCDSU Welfare Officer, Conor Clancy, called on the Dáil to have a "real and full discussion on this" issue, which he stated affects "people all across the country".
Also speaking at the rally, Kevin Donoghue, President of USI, stated that it was "tragedy and a crime" to cut the funding. Addressing the crowd he asked: "Why do we have to stand on the street and beg? … When can we expect our political parties to step back from the circus of the last two months and actually take mental health seriously?"
He called on the government to bring back the money for mental health funding, to acknowledge that the sector has been underfunded for years, and do something to support the mental health workers who have been pushed "to the brink". Speaking to The University Times, Donoghue stated that the €35 million "wasn't a sufficient sum of money to address the problem." He continued: "You need to properly invest in mental health, because it is costing lives and it's doing a lot of damage to communities, to families and individuals all over the country."
In his speech, Conor Cusack, the Cork hurling star known for his mental health advocacy, stated that the Dáil "has been a temple of silence when it comes to the mental health and wellbeing of our citizens", calling politicians "out of touch and wilfully ignorant".
Spin 1038 DJ Nicki Hayes and illusionist Shane Gillen also spoke at the rally.
Speaking to The University Times, Catherine Murphy, co-leader of the Social Democrats, stated: "If we took the equivalent amount of money out of A&E, there'd be a riot… It really demonstrates, if anything needs to be demonstrated, the mental health area is the poor relation, and it needs to stop being the poor relation, because it's a big issue."
Deputy Leader of Sinn Féin, Mary Lou McDonald, spoke of the importance of today's rally to The University Times: "It's important because we have a crisis in mental health services. It's important because we owe it to ourselves and to each other to resource our services, to support our people to get real, and I'm here because its important that those of us in public life lead from the front on this issue. It can't be the cinderella of the service anymore." She continued: "People deserve more than that, and it is brilliant to see so many people out, and so vocal on this issue."
Speaking to The University Times, Executive Director of Amnesty International Ireland, Colm O'Gorman, said: "It's obscene that we're here in 2016, being told that €12 million, that was supposed to be ring-fenced for mental health funding – and this is meant to be multi-annual funding that we, and mental health reform, and many others, campaigned for for so long – is now being taken away because it hasn't been spent, to be used somewhere else. It isn't that the funding isn't needed, it clearly is, but somehow the system, it seems, isn't configured to do that effectively. That isn't good enough."
He continued: "In Ireland, finally, we understand the real impact of failing to deliver on effective mental health intervention services for people. We understand the impact of that now. This really is about saving lives, but also about making sure that people in Ireland are able to live lives of dignity."
---
Dominic McGrath contributed reporting to this piece.