ChoiceBox is an initiative set up by recent Trinity graduate Eimear Sparks, who was inspired to create by her resounding belief in the importance of art as a vehicle for change and a means of empowerment. The event provides a platform for spoken word and music, with the aim of what their event describes as celebrating "choice as the basis of bodily autonomy and in support of the Repeal the 8th campaign".
ChoiceBox's inaugural evening of spoken word already took place this summer and was extremely well received. The event was organised collaboration with the Repeal Project, another pro-choice initiative run by Trinity graduate Anna Cosgrave. The opening remarks of the evening were delivered by Cllr Rebecca Moynihan, Deputy Lord Mayor of Dublin, with Tara Flynn hosting and a diverse group of spoken word artists and poets, including author of Girls Will Be Girls, Emer O'Toole, performing.
This Friday, September 23rd, on the eve of the fifth Annual March for Choice, ChoiceBox's second evening of spoken word, discussion and music will take place in Liberty Hall. Once again, ChoiceBox will be collaborating with the Repeal Project for the event.
ADVERTISEMENT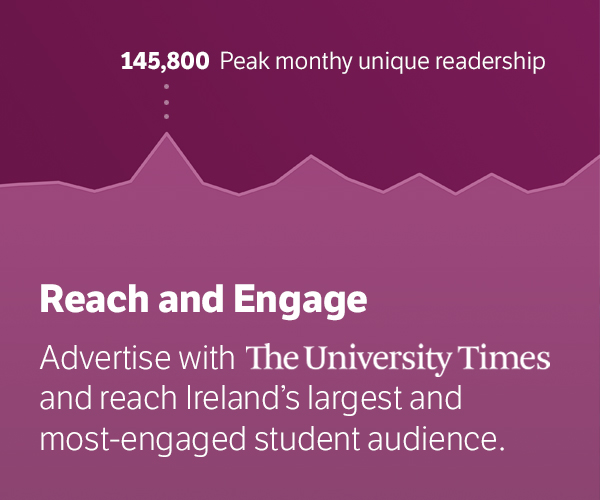 This event differs slightly from ChoiceBox's previous event as there is a greater emphasis on discussion. The speakers for the evening who will offer their insights on the subject of choice include Hot Feminist author Polly Vernon; the Convenor of the Coalition to Repeal the 8th Ammendent, Ailbhe Smyth; Deputy Editor of Her.ie, Cassie Delaney; Councillor for Dublin's North Inner City Gary Gannon and a representative from Parents for Choice Gillian Roddie. There will also be performances from Irish Times journalist Una Mullally, Temper-Mental MissElayneous, Mongoose and many others. Speaking to The University Times, Sparks explains that many of the performances on the night are being prepared especially for this event under the theme of "what it means to be a woman or what it means to choose" in 21st Century Ireland.
Sparks added that one of the aims of ChoiceBox is to highlight that the repeal the eighth campaign "should not be exclusive to women who have sought or seek an abortion under Ireland's restrictive laws but a campaign for anyone who believes in bodily autonomy and human rights".
---
ChoiceBox x Repeal Project takes place Friday September 23rd in Liberty Hall, with doors opening at 7.30pm. Tickets are €10, with all proceeds going to the Abortion Support Network.