Even though we've passed the midway point, the excitement of Freshers' Week is showing no signs of slowing down. You may be a bit tired, however, so ease into your morning with an "Arty Brekkie", hosted by VisArts in House Six from 10am until 1pm. They're promising tea, coffee and some delicious doughnuts, thanks to the kind people at The Rolling Donut. Arts, crafts and bean bag chairs are the perfect way to set yourself up for the day ahead.
A Rallying Call to repeal the eighth amendment will take place on the Dining Hall steps at 2pm. TDs Ruth Coppinger and Brid Smith, President of the Union of Students of Ireland (USI), Annie Hoey, and student representative Hannah Beresford will be urging students to lend their support to this important issue.
Europa Trinity, An Cumann Gaelach and DU Dance are hosting a Céilí Mór in Front Square at 5pm. Whether you're reliving your glory days in the Gaeltacht or experiencing this Irish phenomenon for the very first time, this is going to be a truly enjoyable event.
ADVERTISEMENT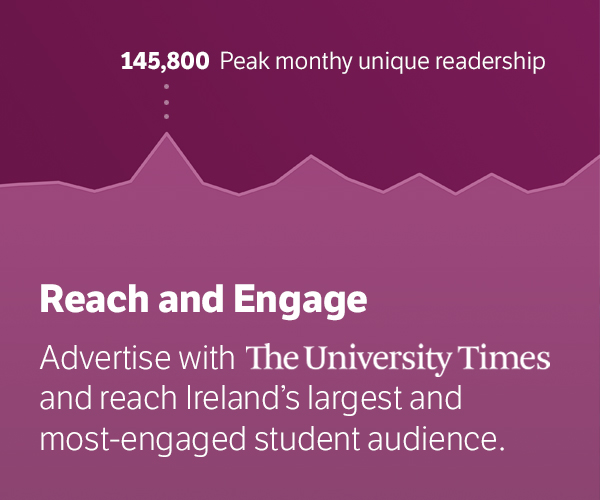 Continue your celebration of culture with AIESEC's second annual Global Village, which takes place in the Global Room at 6.30pm. Participants from many of Trinity's cultural societies will be showcasing their unique music, dance, food, customs, costumes and traditions. Dublin University Photographic Association (DUPA) will also be there on the night to provide photographic evidence that you are, indeed, cultured and refined.
And why stop there? A wine and cheese tasting evening is taking place in the Eliz Rooms, House Six, at 7.30pm. The event is hosted by Trinity French Society and is sponsored by Fallon & Byrne, so expect la crème de la crème of fine food and drink.
Finish with a night of decadence and debauchery at Club Philth. Kicking off at 10.30pm in the Grand Social, this event is proudly presented by the University Philosophical Society (the Phil), QSoc and Trinity Arts Festival (TAF). Inspired by the legendary Studio 54, you are cordially invited to don your furs, sequins, latex and leather and revel in the glitz and glamour of this house of hedonism. Tickets are on sale for €5.