By Friday morning of Freshers' Week it will be certain that everyone will be feeling the effects of the week, whether they may be from excessive alcohol or even excessive pizza. Head over to the Eliz Rooms at 11am and let QSoc cure you with their "Hangover Breakfast". All are welcome to the event, whether you identify as a member of the LGBTQ community or simply want to find out some information.
Friday is your last chance to audition for any of the upcoming shows for Michaelmas Term in DU Players. With seven shows to pick from, there is surely something to suit everyone. Acting in a show in Players is a really great opportunity to get involved in a society, and to meet other students from across campus. Don't worry if this your first time acting, as all of the Michaelmas Term shows are solely for freshers. Auditions will be taking place all day from 11am until 5pm.
Later in the day, Dublin University Gender Equality Society (DUGES) will be holding an "Activism Workshop" at 2pm in the SU Kitchen, located in House Six. Student involvement proved crucial in the recent marriage equality referendum and is currently playing a huge part in the repeal the eighth campaign. On the eve of the fifth Annual March for Choice, this is definitely not an event to miss. DUGES will provide a platform for discussion about student activism and how we can make social change happen. If you are interested in marching with the Union of Students in Ireland (USI) and Trinity College Dublin Students' Union (TCDSU) in Saturday's March, the group will be meeting outside House Six at 12.30pm.
ADVERTISEMENT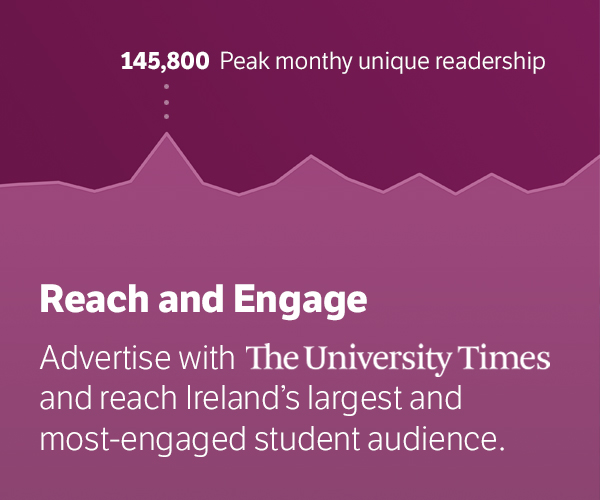 One of the biggest events of the college calendar is the annual fashion show which is run by the Trinity Fashion Society. They will be meeting in the Eliz Rooms at 8pm to give information about the show and how you can get involved. Whether you are interested in modelling, styling, PR or producing, you should definitely check it out and see for yourself.
Say goodbye to Freshers' Week at the Pav by toasting your can of Pratzki to the many more college events that will be taking place throughout the year. As Trinity Ents's closing event, the evening promises to set the scene for many more nights to come.
If you have had your fill of free on-campus events and want to venture outside the safe confines of Trinity, then you should definitely check out some of the events in the Dublin Fringe. The festival officially finishes on Sunday, so there are a limited amount of tickets left. RIOT is undoubtedly the highlight of the festival. It is another creation by the awe-inspiring THISISPOPBABY under the direction of Philly McMahon. Featuring Panti Bliss (The Queen of Ireland, High Heels in Low Places) and Emmet Kirwan (Dublin Old School, Steve and Sarah) as well as Lords of Strut and a host of other uber-talented performers. The production is in a cabaret style and is a true testament to the ability of theatre and art to be used as a vehicle for revolution and social change. Unfortunately, the revolution will not be televised, so we suggest you do everything in your power to get your hands on tickets for the show before it finishes on Sunday. It is happening at the Spiegeltent in Merrion Square at 7pm.