Back by popular – and truly mystifying – demand, it's the Trinity 20. Apparently the only thing we publish that matters to anyone, this is a list of people you could be if you only managed to get your act together and rise before noon. These 20 – loosely counted – are an eclectic mix of movers and shakers, artists and activists and everything in between. They've earned their spot on this list by being really talented, really charismatic or just plain good at what they do. In short, it's a list of 20 people who add something to Trinity. That is, anything from raising the College's profile outside the college bubble, exercising influence in the Trinity College Dublin Students' Union (TCDSU) or a large society, or even making people a bit happier as they muddle through university life.
1
Lynn Ruane
Trinity Senator and Final-Year PPES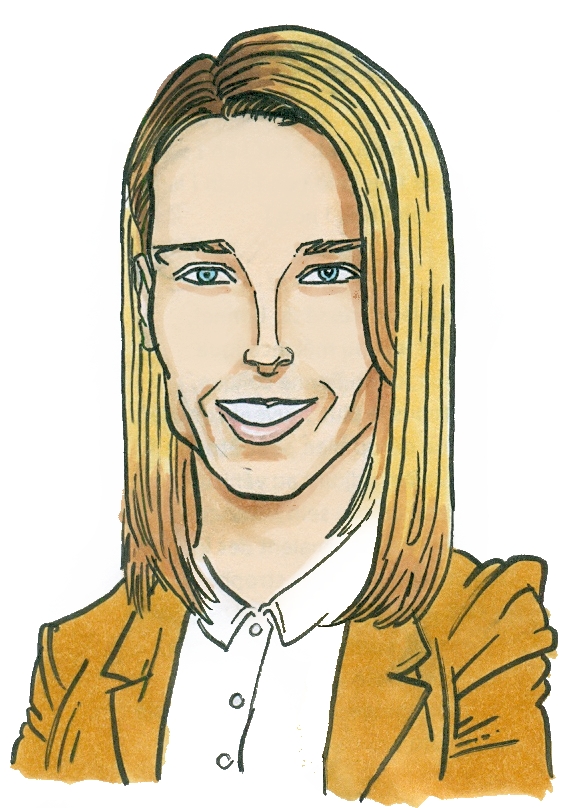 As much as it pains us to actually repeat last year's entry at number one, having a sitting senator as a Trinity student is unprecedented. In winning the nail-biting race for the third Trinity Panel Seanad seat back in April while still serving as Trinity College Dublin Students' Union President, Lynn Ruane successfully drew people's attention to two institutions most people see as largely redundant. The result of Ruane's election will be an amplification of her platform and a shift in the location of her office 650m down the road – from one elitist, inefficient institution situated behind a crumbling neo-Georgian facade to another. Naturally, her focus will remain firmly undiverted from issues taking place outside of the Trinity bubble.
ADVERTISEMENT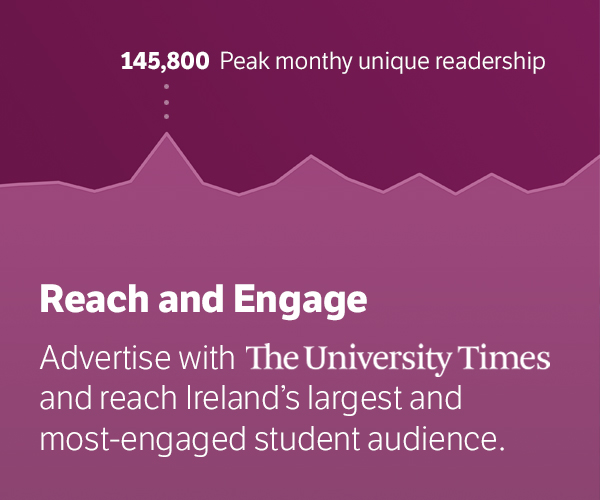 Ruane is unique among most incumbent senators in that she is possibly the youngest – if not the least-wrinkled – person ever to sit in the hallowed blue chamber on the second floor of Leinster House, which had heretofore been used as a retirement home for the Progressive Democrats, the last dregs of the Labour Party and other such white men for whom Enda Kenny has seen fit to provide a pension. We wish her every success in her endeavour to encourage students to follow four-hour debates on planning regulation with the same verve and passion that they had for her campaign.
2
Sinéad Burke
PHD Student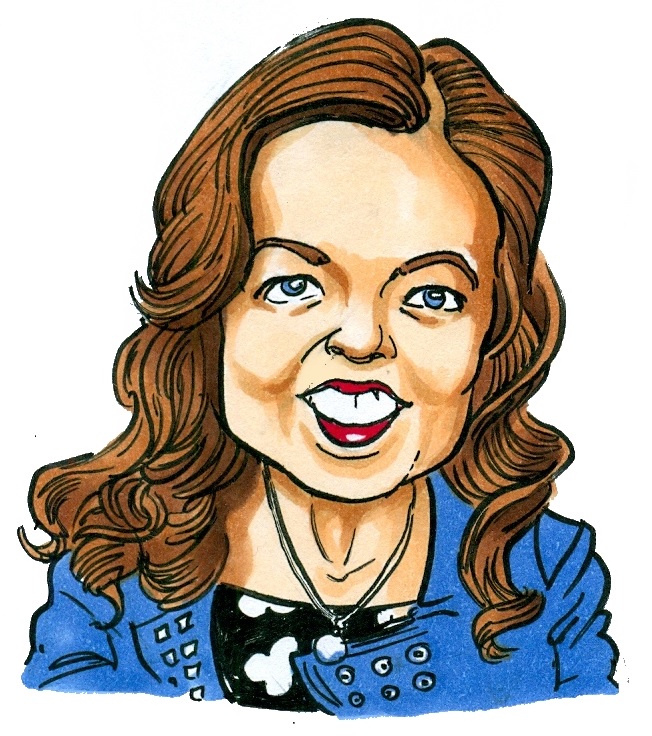 We at The University Times have been stalking Sinéad Burke's Instagram for many months now, and we swear it's all for research. Despite all of our hard work and careful and concerted creeping, it's a struggle to sum her up without using horribly cliched terms like "just really cool" and "basically class". Blogger, advocate and sartorial wunderkind behind style blog Minnie Mélange, Burke manages to refer to big names in the fashion industry as though they were just normal human beings with lives and things and not glamazons with cheekbones that could cut glass if they were bothered to touch the same materials as us mere mortals. When not arranging casual coffee dates with Louise O'Neill in the comments section of her Instagram (14/9/2016, 240 likes) and mingling with the likes of Paloma Faith and Saoirse Ronan, Burke makes time for casual trips to the White House to talk about inclusivity in fashion and write columns for the national Irish press on her experiences of disability in third-level education. In her spare time, she is a PhD student and Alternative Miss Ireland Emeritus and has done everything from giving TED talks to acting as an ambassador for the ISPCC, and therefore she is cleverer and more important than you. Sinéad, if you're reading this: coffee?
3
Kieran McNulty
TCDSU President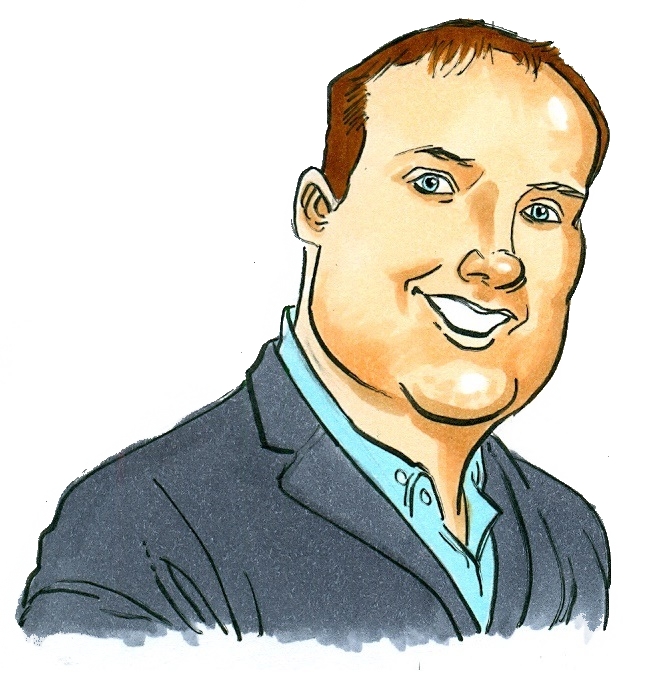 Legend says that it was by a lonely prison wall that the Athenry-native heard the students of Trinity calling him to lead them. "Kieran, they have taken our representation away", they said. "Low lie the funds in Trinity", they cried. So far during his time in office, Kieran McNulty's notable achievements include shining light on the student housing crisis, the unworkable student grant scheme and the fact that we now have plugs in the Lecky. This is in spite of the fact that his entire campaign hinged upon keys and not lightbulbs. The key seems to mysteriously have disappeared now that Kieran has taken office, raising legitimate questions about his treatment of employees that he deems no longer expedient to his political ambitions.
Yes indeed, low lie the funds in Trinity. Back when learning was an important thing, we had dreams and songs to sing, but the recent crisis in higher education funding has proven a challenge, and tackling its effects remains one of the key points of Kieran's platform. Sorry to end on a downer, but like, this is real life, yeah? It's not all unsubtle references to rebel songs and making fun of student politics.
4
Erica Fleming
Incoming Student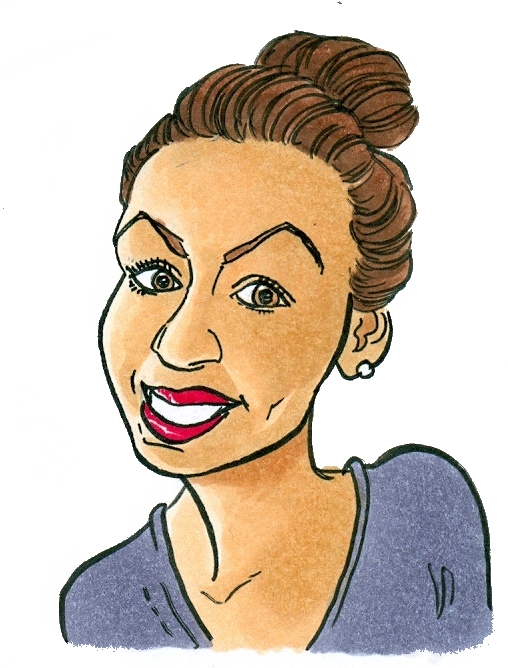 Erica Fleming is without doubt one of Trinity's most recognisable students this year, having made national headlines when, as a homeless mother of one, she was accepted through the Trinity Access Programme (TAP). Erica was in the news again months later having been denied the Back to Education Allowance that would have allowed her to attend Trinity. Having since received sponsorship to come to college, her battle to return to education started a much-needed national conversation about the barriers to higher education. Through her perseverance and tenacity, hopefully her struggle will make it less likely others will have to endure the same.
Although, if some online commenters are to be believed, managing to get into the best university in the country while in emergency accommodation is no big deal. Why can't everybody just pull themselves up from their bootstraps like their dad who went to school in Monkstown? They worked for their living by fulfilling every societal expectation of the emerging middle class in a wildly different economic climate, in which we had the most comprehensive welfare state in living history. Also, college was free. However, Erica is due most credit for pissing off a generation of wannabe BNOCS who have spent the last four years desperately attending every AGM on campus in the hopes of getting on this list by making it to number four before Freshers' Week even starts. For that Erica, we salute you.
5
Áine O'Gorman and Colm Tong
THIRD-YEAR BESS AND THIRD-YEAR SCIENCE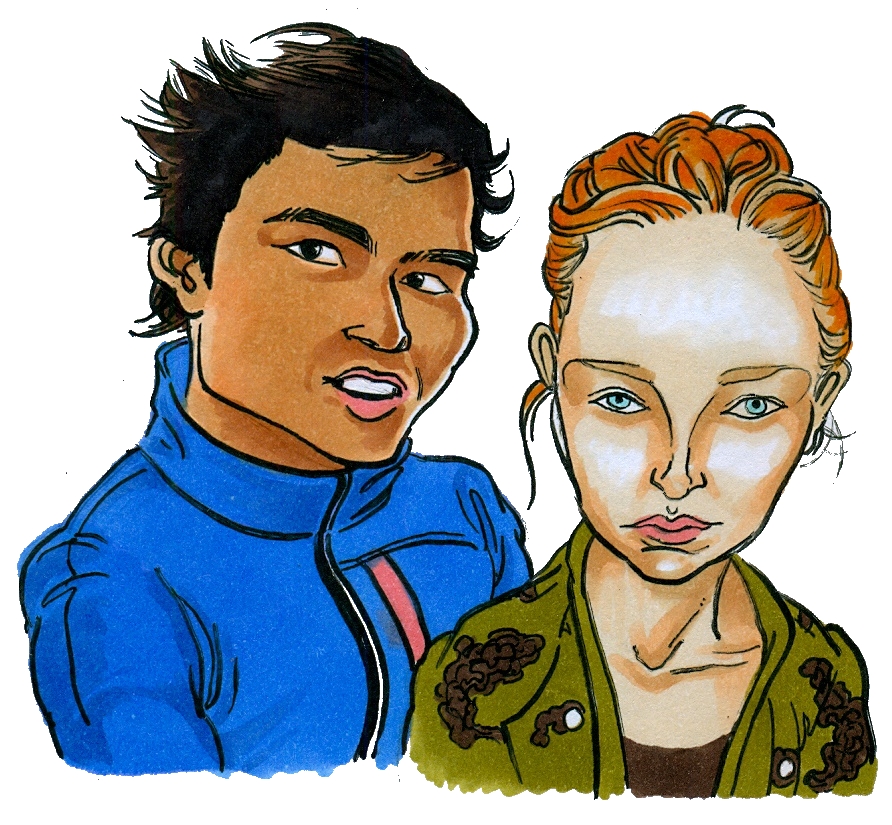 Áine O'Gorman and Colm Tong have been two of the initial driving forces behind Fossil Free TCD, a grassroots campaign that managed to gather huge traction on campus last year, despite not having a defined leader. They managed to put together a campaign that engaged more students than the average society, even though the word "divestment" was practically foreign this time last year. Additionally, their work might see Trinity join the ranks of the few colleges who have stopped investing in fossil fuel companies. Their enlightenment of the college community has been particularly notable as they managed to have a more cordial and effective relationship with College than almost any Trinity College Dublin Students' Union officer in living memory.
They managed to direct the entire campaign from their carbon-neutral treehouse in the Wicklow Mountains, where everyday they awake to greet the sun god in a shamanic ritual, before calling upon the birds and the beasts to carry them safely into the city. It's more noble than anything we've ever done, including the 50c we gave to Barnardos this morning. In addition to this, Áine has had a successful international modelling career, having worked for designers like Michael Kors, Vivienne Westwood and Roberto Cavalli. Colm is from Blackrock, enjoys long walks on the beach and wrote a fantastic article for The University Times that one time.
6
Sara & Aoibheann Loughlin
TCDSU WELFARE OFFICER AND JCR PRESIDENT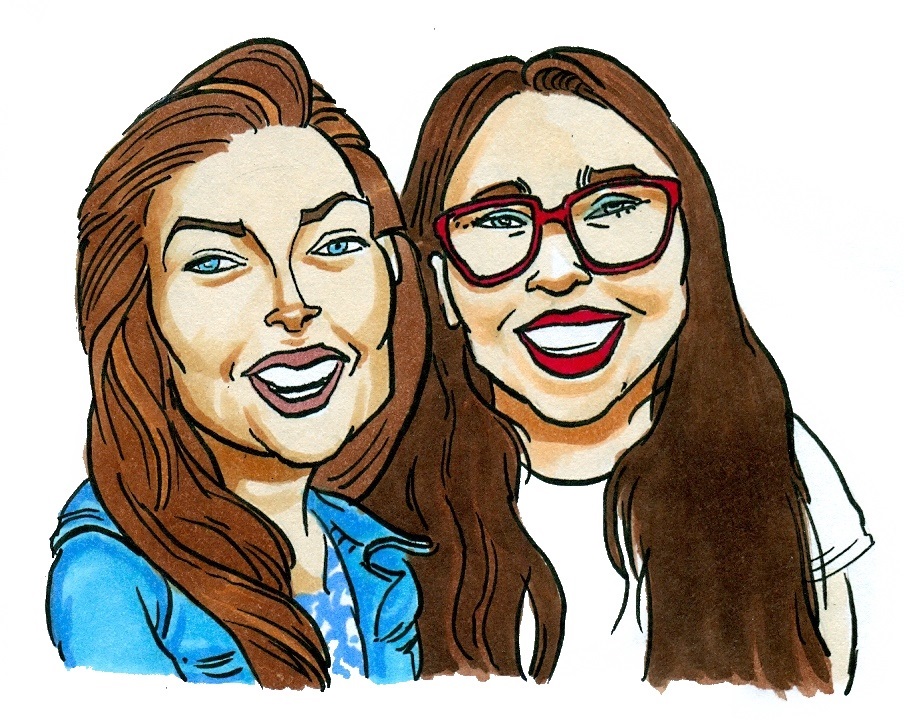 Before we begin, we would like to point out that Aoibhinn Loughlin does medicine, so nobody can accuse us of Arts Block bias. Sister act Aoibhinn and Sara Loughlin are our very own answer to Mary-Kate and Ashley Olsen and Kim and Kourtney Kardashian – but not Khloe, because she is the irrelevant Kardashian. Derry-natives Aoibhinn and Sara have been appointed to take care of the animals in the Trinity zoo, with Sara responsible for Dartry's finest as JCR President and Aoibhinn set to spend the year distributing condoms and naps to college-at-large (yes, even the Hamilton) as Trinity College Dublin Students' Union Welfare Officer. It's fair to say that their Northern brogue was instrumental in their election, with most so bamboozled by the noises hurled at them that they weren't entirely sure what they were voting for and were ready to say anything stop feeling as profoundly confused as a Kerryman at a hurling match. Thankfully, this has proven a happy strategy as Aoibhinn and Sara have shown themselves to be very pleasant people who are very invested in welfare.
7
Sinéad Baker
EDITOR, THE UNIVERSITY TIMES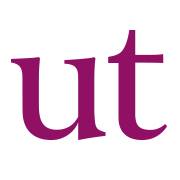 Sinéad Baker is the only reason the Provost hasn't steamrolled the entire Lecky to make room for an investment banking hub, and any insinuation that The University Times is not the greatest accountability mechanism since democracy itself will be swiftly dealt with by her literally thousands of editors. It is her selflessness and devotion to journalism that meant she didn't have time to sit for her portrait session. Instead she used the time to pay a visit to the Minister for Education and take a photo of a garda horse. Having already pocketed the Provost's shrunken head, she has swiftly moved onto striking fear into the hearts of these various government ministers. Some of you might be sceptical about our decision to put Sinéad on her own newspaper's list of important people. "Does the editor of Time put themselves on the Time 100?", you ask. No, they don't. But look, I don't think the editor of Time was ever named Student Journalist of the Year at the 2015 Student Achievement Awards, was she? So there.
8
Shane Collins
TCDGSU PRESIDENT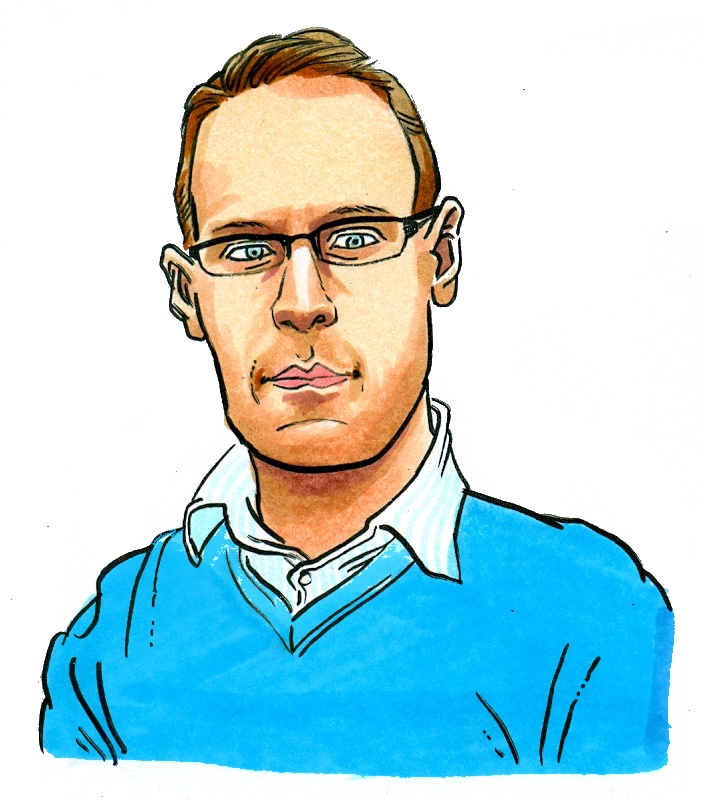 Shane Collins is President of Trinity College Dublin Graduate Students' Union and also founded the students' union in Marino when he was an undergraduate. Normally, Shane's being a postgraduates would render him mostly irrelevant, but we felt like we'd throw postgraduates a bone by mentioning their king in our list. Shane's role, we assume, is to dry the tears of his electorate as the reality of their cold, dark future begins to creep upon them, consuming each and every one of their waking moments. To be cast out into the desert of "jobs", "taxes" and "mortgages" – is there a fate worse? Sob as they might, their pleas will fall upon deaf ears. Time, their unfeeling master, casts them out into the barren tundra of the PWC graduate programme. Shane was last seen on Sunday in Croke Park, red-faced and screaming: '50 [redacted] YEARS. [redacted] sake LADS. 50 [redacted] YEARS AND ALL YE CAN MANAGE IS A [redacted] REPLAY?". It remains to be seen next Sunday whether he will be present for his presidential duties for the year.
9
Hilary Hogan
FINAL-YEAR LAW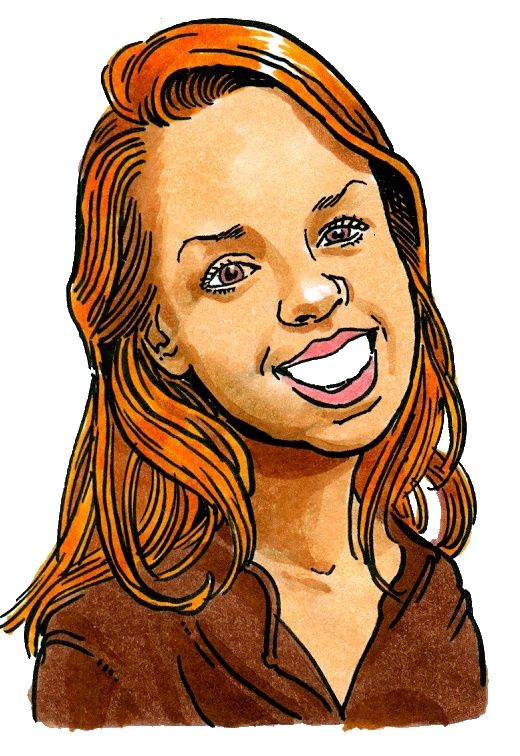 Making an Elle Woods comparison would be cheap and arguably sexist and given that last year's list already ticked that "inability to talk about powerful women without falling into hackneyed tropes" box, we don't have to. Moreover, it would just be woefully inadequate. For one thing, Elle Woods's character arc involves her being incompetent for a good portion of Legally Blonde, whereas Hilary Hogan has not had an incompetent day in her life. Scholar, auditor of Trinity Law Society (LawSoc) and possessed of the charisma of a young Barack Obama and the persuasion skills of your mother when you know you're wrong, Hogan is a force to be reckoned with. You'll find her at the LawSoc stand during Freshers' Week, with the brightest scions of various partners from south Dublin law firms in her thrall. "Hey guys, so we've got some AMAZING guests this year…", but the rest is unnecessary, there is only here, there is only now, there is only one sparkling pillar of charisma we care about. Take our three euro, take it all.
10
Matthew Nuding
PRESIDENT, UNIVERSITY PHILOSOPHICAL SOCIETY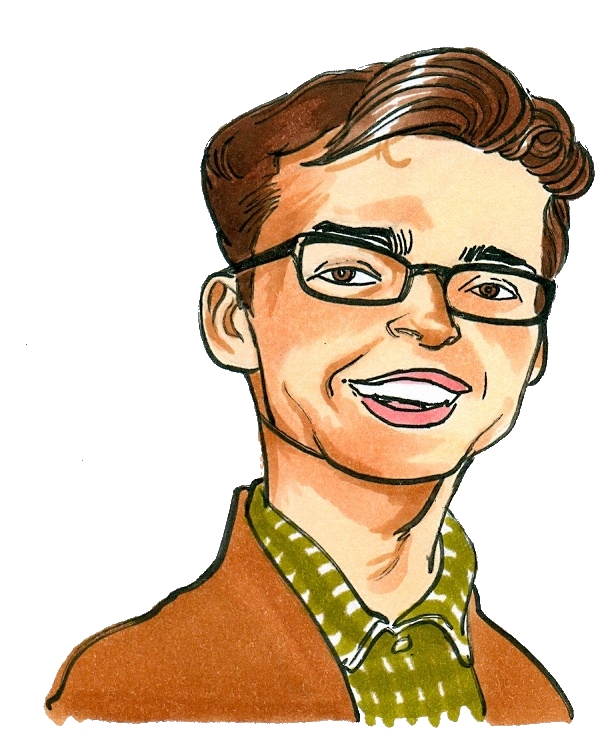 Matthew found his way into Dublin University Philosophical Society (the Phil), Trinity's 332-year old debating society, the same way they all do – by being trapped in the GMB by the elders on the first day of Freshers' Week and never managing to wrest their way out. Since then, Matthew has beaten off all the other acolytes and foot soldiers of the great maroon god to become the Phil's own dear leader. Once a bastion of machismo and exclusivity, south Dublin the law and political science student aims to put paid to this history by ending a three-year run of uninterrupted female presidencies. Matthew will be tasked with managing the Phil's investment portfolio in the international glitter trade, as well as peddling the myth that somehow spending your life arguing about the two-state solution for fun is a convincing means of getting people to sleep with you.
11
Áine Haberlin
FINAL-YEAR LAW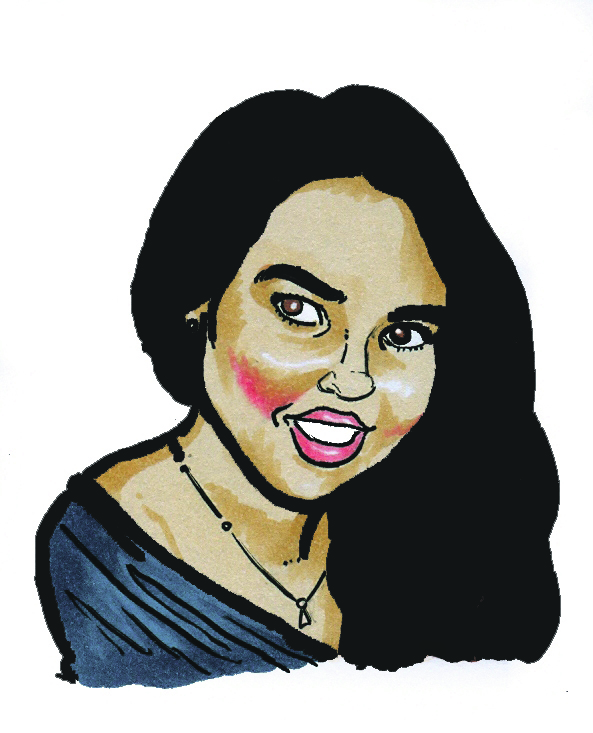 Áine Haberlin is from Laois, which exists. Áine plays county. If you're from the country, this means that everyone else's parents love Áine more than they do their own children, who can't solo to save their lives and are a constant disappointment. When not stealing your parents's love, Áine is reachtaire of Cumann Gaelach, one of Trinity's largest societies. Billed on its website as "an Cumann is mo sa tír", Trinity's Cumann is, according to Wikipedia, the second-largest in the country, with nearly a thousand members. It was established in 1907 by Douglas de hIde, the first President of Ireland. Normal people may know him as Douglas Hyde, but who are we to rain on their parade? If you Google Hyde, you'll be interested to find that it's an English name. Now we're not saying that the first president was actually English and that the whole thing is rigged. We're just not saying it.
12
Conor Keogh
FINAL-YEAR MEDICINE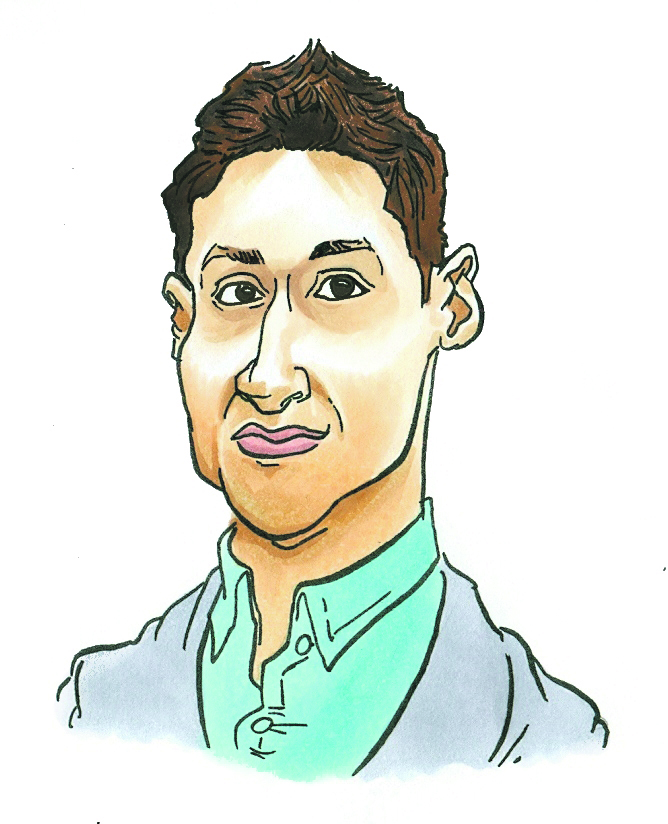 Conor Keogh is head of the largest medical society on campus, which is a big deal for all the people your mother wishes you were, instead of faffing about with that "philosophy" nonsense. Conor also has had enviable success in the sporting world, having won a national title for sitting in a boat and shouting at rowers to move him faster along a river. His experience as a cox means he's well equipped to run a society, as it involves many of the same skills. TCD BioSoc is something of a mystery to us as Arts students. Thus, we may only speculate as to how they fill their days. Perhaps they are busy saving the lives of children and helping octogenarians with their hip replacements or, perhaps, they're engineering a new race of superhumans who will eventually destroy us all, leaving only a smoking, ruinous husk where the Arts Block once stood. All together now: "Pull like a dog."
13
Oisin Vincent Coulter
EDITOR, TRINITY NEWS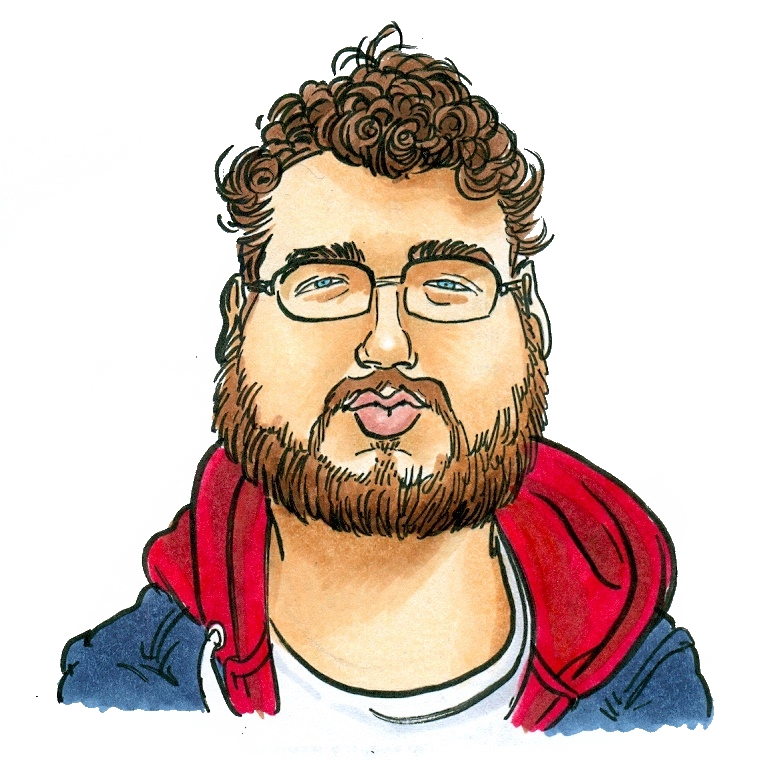 We've had three conversations with Oisin Vincent Coulter in our lifetimes. In the first, he offered us each a Lucky Strike. In the second, he mocked us for writing for "the UT". In the third, he told us that ethical consumption cannot exist under capitalism and that neoliberal hegemony threatens to destroy us all as we sleepwalk towards the precipice, oblivious to the demise of our own humanity and all the beautiful things that empathy could build. It's fitting that he was one of the driving forces behind Students Against Fees, which saw a return to campus activism in a time when a €1 billion shortage exists in higher education. They need be praised for managing to do this alongside spending many of their committee meetings insisting on not being a committee or, indeed, any sort of hierarchical organisation. In addition to this, voting Sinn Féin and reading Jacobin, Oisin edits a smaller, less illustrious publication called the "Trinity News". We haven't heard of it either.
14
Ronan MacGiolla Rua
FINAL-YEAR MATHEMATICS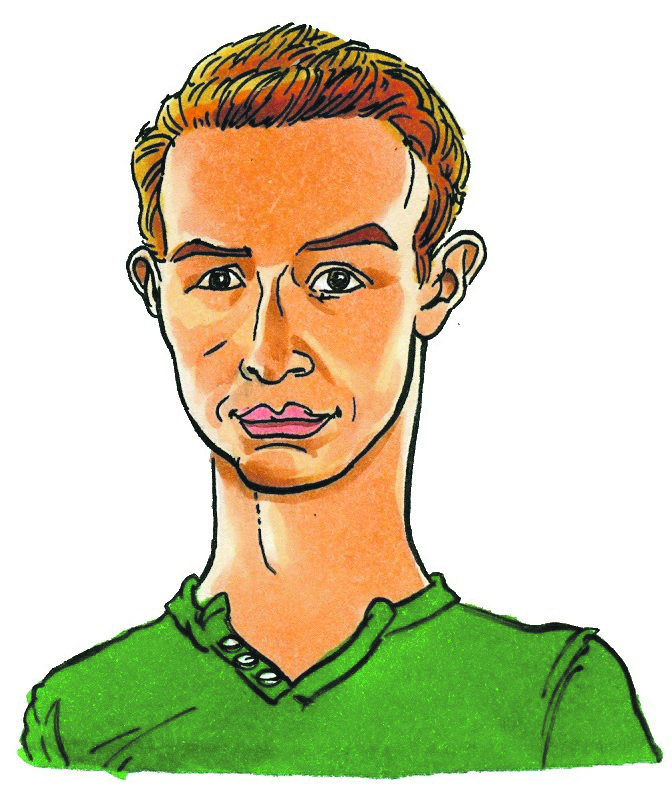 The College Historical Society (the Hist) Auditor MacGiolla Rua will be spending most of the year trying to keep his society out of scandal. He's on this list because the Hist is a massive society, and he is not an objectionable character. The Hist is basically the Phil, but less obsessed with glitter and more into arguing which economic model truly will bring prosperity to the world: screwing the poor in the blue corner or screwing the middle classes in the blood red. They debate the most pressing issues of today and, indeed, yesterday: we are intrigued to hear whether the arguments for the 2016 version of "This House Would Get High" have changed at all from when they ran the same debate two years ago. In any case, at least someone on this campus cares about poor Senator David Norris, whom they trot out annually to ensure he's not too bored in his position as Father of the House.
15
Hannah Beresford
FINAL-YEAR LAW AND POLITICAL SCIENCE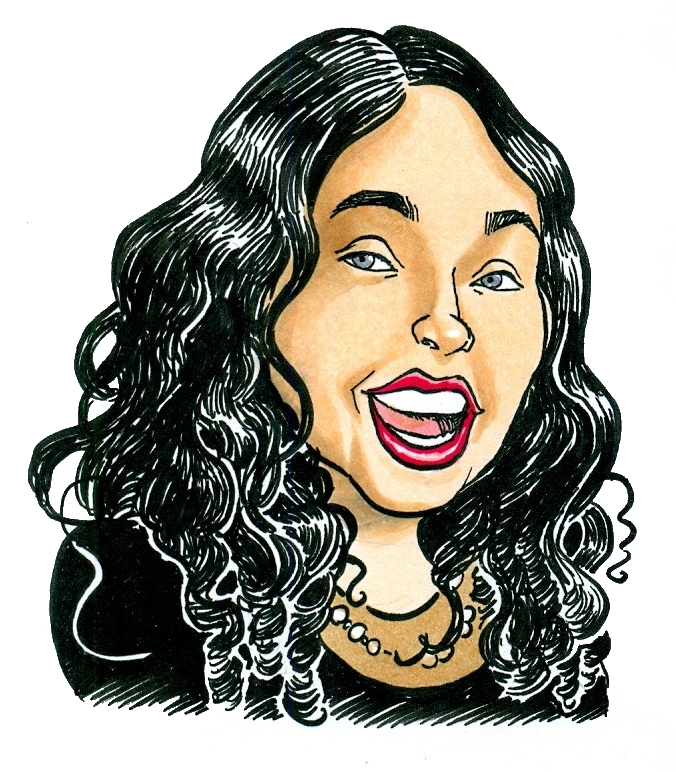 Hannah Beresford is funnier than you. And me. That's why she's Editor of the Piranha, and we're all just hoping that one day we'll really land that one killer gag in conversation. Yeah, we'll really nail it, and she'll smile at us benevolently, filling the room with warm, comforting light before lilting to us in her Fermoy brogue, slow like honey and heavy with mood: "Say kid, you've got real potential. You should write for us. I remember when I got discovered by Róisín Ingle for the Irish Times podcast – she thought it was important to give young voices a chance and so do I. This is it. Your big break. I believe in you. Come, join me." Gasping her hand, you ascend into the heavens, where you are warmly received by Simone de Beauvoir and Laverne Cox. Hannah is from Cork.
16
Carla King-Molina
THIRD-YEAR BESS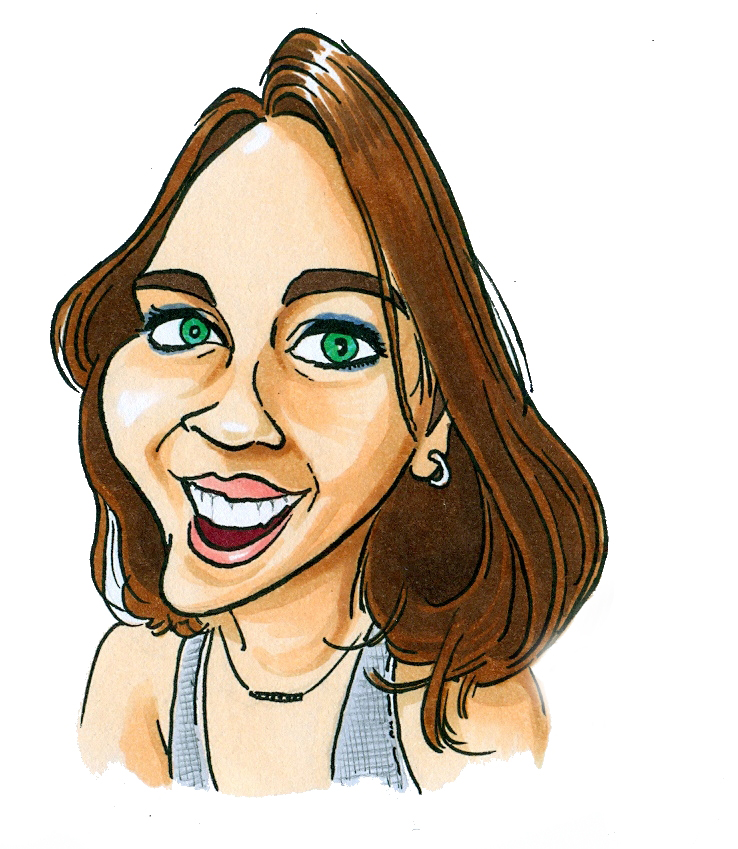 Carla King-Molina is the hackiest of hacks and probably a vampire because her list of involvements is so long it's impossible she would have slept at all during her three years at Trinity. Former Editor of Radius and current emissary to the Dark Lord, she is now Publicity Co-Ordinator for this, the finest publication on campus.. Carla's other roles include membership of the Communications and Marketing Committee, Chair of Trinity Fashion Society, Secretary of the Ents Committee and Head of Communications for Trinity Economic Forum (TEF). We don't even know if that's everything, and we don't care to find out because our word count will not permit any more accolades in this section. When not working for one of these committees, she can be found huddled in the fetal position, rocking to and fro as she mutters under her breath in a language that neither man nor beast dare utter.
17
James Orr
FINAL-YEAR ZOOLOGY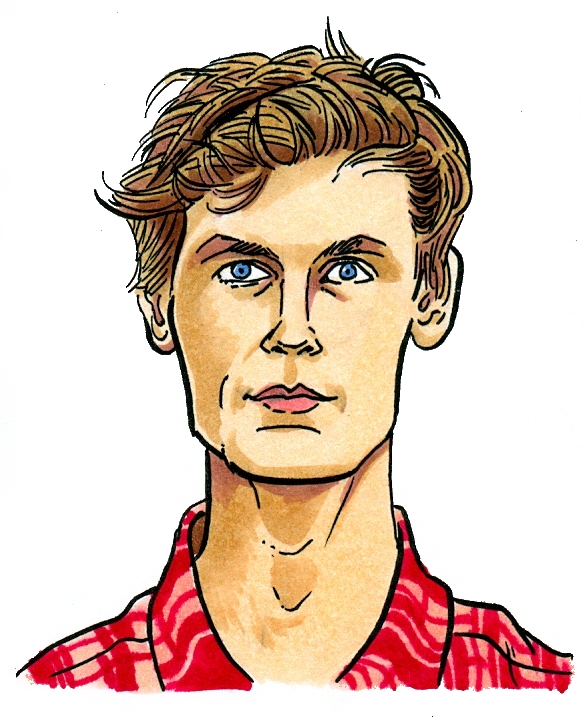 Last year, Dublin University Zoology Society (ZooSoc) inspired controversy just outside of campus with their shocking decision to invite someone whose views students on campus might slightly disagree with – the Director of Research and Conservation at Copenhagen Zoo, Bengt Holst. This year, in James Orr's capable hands, the society might avoid inviting other such butchers of the innocent and stick to guests that absolutely nobody might learn anything new from, ever. Don't be fooled by James's cherubic smile and his seeming devotion to animals. The man is a scholar and edits the Trinity Student Scientific Review, pointing to a ruthless efficiency Bengst would be proud of. Conservation trip to South Africa is it James? Sure thing buddy.
18
Rachel Skelly
FINAL-YEAR GEOGRAPHY AND POLITICAL SCIENCE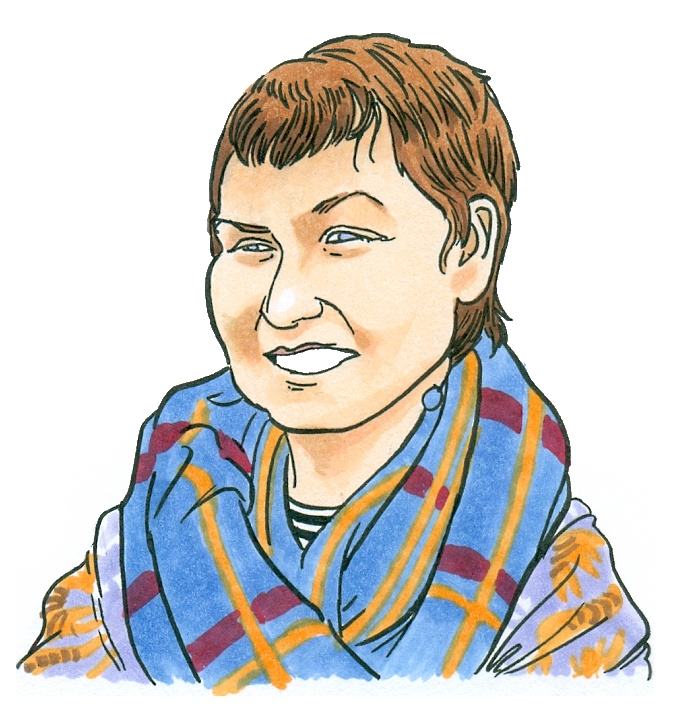 Rachel Skelly, fresh from her spiritual awakening in a field at Knockanstockan at 3am, has returned to Trinity to make Trinity College Dublin Students' Union cool. When not trying to claim that she doesn't know what a lobby group is and that she doesn't even know anyone in the union while smoking rollies outside the Pav, your new Gender Equality Officer has been responsible for implementing consent workshops for Trinity Hall residents. She will thus inevitably spend the year beating off those among us who want to argue that, in spite of the fact that 25 per cent of female students in this university have experienced sexual assault or harassment, there is no such thing as "rape culture". Rachel, we wish you luck in your new role as the last bastion against the patriarchy and its deniers.
19
Matthew Caulfield
FINAL-YEAR LAW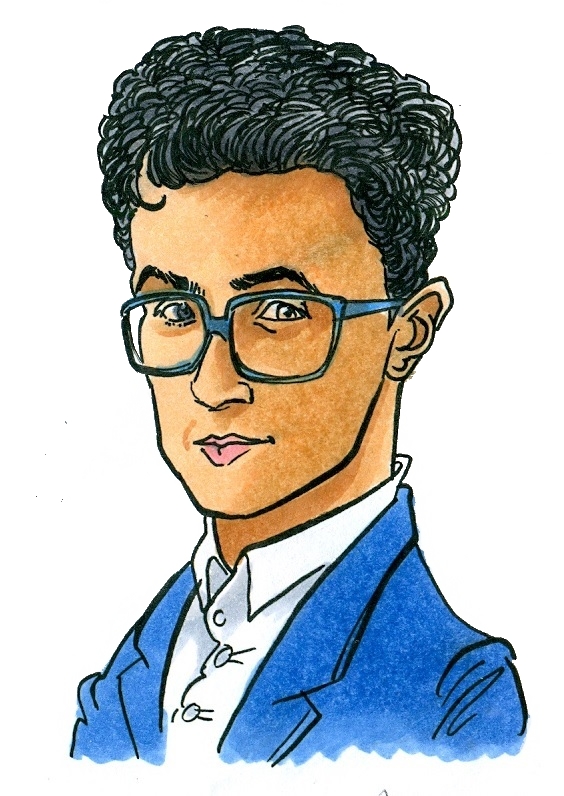 Matthew Caulfield is the current Auditor of Trinity Orchestra, which is definitely cooler than all
those other orchestras. They've played Electric Picnic, man. Bowie! Matthew also plays the bassoon which is the coolest, sexiest instrument of all time and certainly doesn't sound like a duck wearing wet trainers squelching across a bog. They create beautiful music that you mindless plebs barely even appreciate. I bet you use classical music as a catch-all for anything instrumental produced before the 1950s. Or your favourite composer is the guy who did the Harry Potter score? Luckily for you, the orchestra is all exceedingly well-raised and will merely look at you with a pitying smile, turning to their friend in the brass section: "Wouldn't one simply die without Mahler?".
20
Liam Lonergan
SECOND-YEAR COMPUTER SCIENCE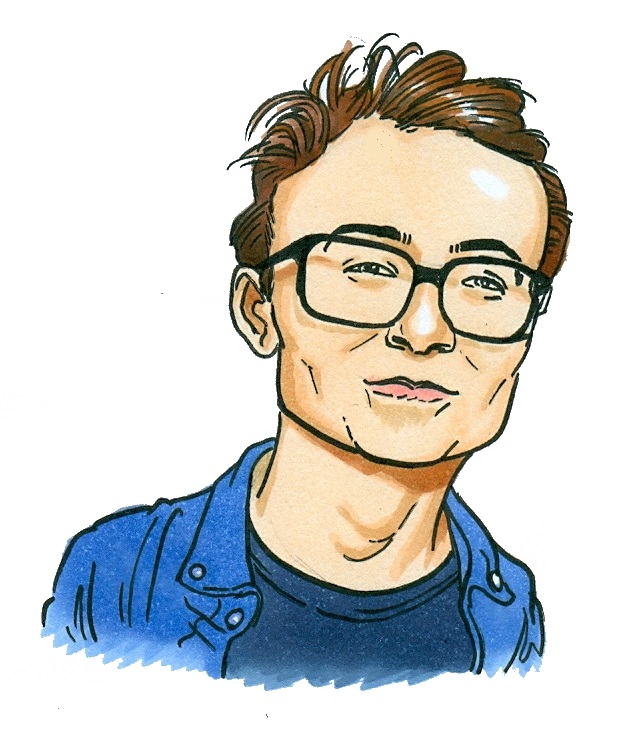 Liam Lonergan is head of Trinity Trad Society (Trad Soc), meaning he will be tasked with artificially preserving the dying animal of Irish culture or personally oversee its latest revival, depending on who you ask. Trad Soc regularly visits Irish culture in its nursing home near Phibsborough. There, they sing Sean Nós to it and provide it with CPR when necessary. Irish culture flickers its eyes and draws fluttering breaths, barely registering the efforts of its acolytes. "Taimse im choladh, 'sna duistear me", dar leis, but they will not just let Irish culture on Trinity's campus fade in peace. It lives on, exhausted, begging for the sweet release of its final grace note. Other hobbies of Liam's include cheating on Irish culture with Trinity Orchestra and singing Protestant hymns in the chapel as a choral scholar. Michael Collins didn't die for Evensong.
Correction: 14:31, September 20th, 2016
An earlier version of this piece implied that Trinity Sociology Society was no longer running. In fact, it was supposed to state that Carla King-Molina is no longer involved in the society. More on Trinity Sociology Society can be found here.