East of College lies an unassuming complex. Originally established to facilitate scientific inquiry, its reach has expanded so dramatically that it now provides a captive market for the Pav as well as a safe space for people who like to wear tracksuits. What's more, this mass of prefabs and intellectualism stands guard over a mythical place. A land only hinted at in College brochures and in fees statements. Trinity Sports Centre is a facility that we all pay for, yet remains a mystery to many students. This handy guide hopes to demystify the riddle within the enigma wrapped up next to the Hamilton Building that is the Sports Centre. May it also serve as a call to arms (and glutes) to achieve physical greatness whilst hustling for that sweet degree.
The Gym
The gym is a great place to curl out some big ones on the treadmill in between lectures. Containing a myriad of machines and weights, the gym can be overwhelming to a newcomer. Fear not! Grab some chalk, do a few lunges over to the stretching area and admire your workout attire in the ample viewing mirrors placed there for your convenience and other's enjoyment. A great place to be seen looking active whilst not actually engaging in any activity, the stretching area is a perfect platform from which to branch out. Along the walls are a row of running machines, the ideal way to stay still whilst moving. Lookup! That's right, it's a TV! No longer a couch potato, you can watch you favourite shows from here. At the back of the gym is the weights section, the aptly dubbed "Tempel von Arnold". Only the most hardened gym goers dare enter Trinity's rubber-floored pit of testosterone and tank tops. A modern Colosseum, one side of it is covered in glass so that commuters may bear witness to the student lifter. To finish your routine you might want to pop in to the Keiser Room to do some resistance work. While you're in there, it's worth contemplating who Keiser Soze was and why we have a resistance room named after him or her.
The Pool Area
Looking for an aquatic experience without lazy rivers or pirate ships to get in your way? Head on down to the pool area. Said to be refilled daily with the tears of drama students practicing their cry on command, it offers a great way of keeping fit without all the hassle of staying dry. So don your budgie smugglers and dive in! If swimming doesn't float your boat, then float your boat with the DU Kayak Club. They have bi-weekly sessions in the pool. Just don't be that person trying to capsize everyone who paddles your way. You will not be well received, or so I'm told. Water polo is also an option. A hybrid sport pitched somewhere between swimming and Brazilian street fighting, it offers a fantastic opportunity to develop your upper body strength while coming to know true fear. Now that you've been in the pool, why don't you dry off in the steam room or sauna? Things can really heat up in these literal sweat boxes that somehow create well being through the removal of toxins, antioxidants and other buzz words from your body until one is left looking flush and healthy. Just don't try it as a hangover cure, you'll dehydrate. Ensure you cool down with a cold shower, which is also inexplicably good for you, creating more white blood cells in your body and giving you super powers.
ADVERTISEMENT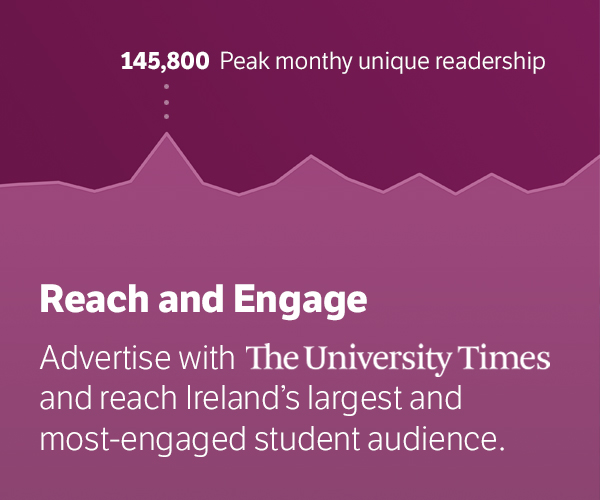 The Climbing Wall
Channel your inner Tenzing Norgay and rock up to the climbing wall, a monument to man's arrogance. A monument to man's arrogance with an impeccable safety record at that. And for all you social climbers there is the Trinity Sport Social Climb, where you can practice scaling large walls and abseiling in preparation for infiltrating Trinity Ball. Finally, if you enjoy looking down your nose at people, this could be your chance to have the last laugh. Regardless of your overly literal intentions, climbing is an excellent way to achieve peak fitness, reach new heights in training and face your fears. So stop being an Alt-Dude and become an Alti-Dude.
The Hall
At last, you've reached the beating heart of the Sports Centre. Used by the trampoline, netball and badminton societies, as well as countless others, there is always merriment to be found. And don't forget to check out the rowing benches positioned up on the viewing platform. Not only are they the best seats in the house for the on court action, but from up on high you can even fit in a little trainspotting out of Pearse Station should you so desire. The vast hall is also the venue for, perhaps, the sweatiest and most gruelling challenge many students will ever attempt in college: summer exams.