Trinity is to appoint consultants to identify parts of the campus to be offered for naming rights, and to seek donors willing to pay for the rights at a yearly rate of €200,000, according to the Irish Times.
It is hoped that the sale of these rights will generate €1 million for the college over the next five years. These funds will come from donors who will pay to have their name or firm's name on a part of campus for €200,000 a year.
The naming rights scheme does not relate to the new business school, which is currently under construction, according to the Irish Times.
ADVERTISEMENT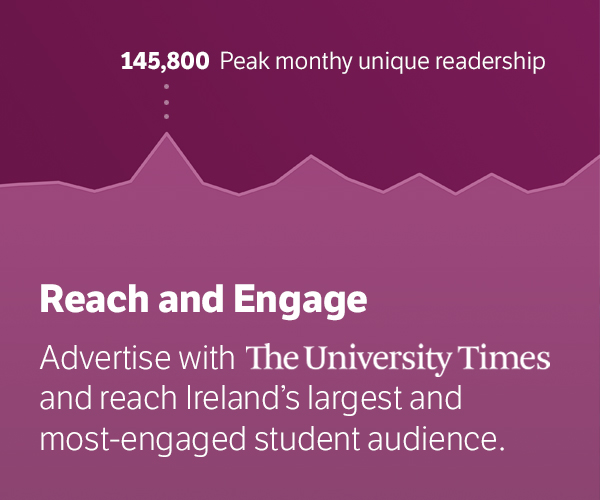 Trinity already receives a substantial proportion of its income from naming rights. In a document presented to the College Board in December 2015 and obtained by The University Times, Trinity's Commercial Revenue Unit forecasted an income of €5 million from "branding and naming rights" by the 2016/17 financial year.
The documents states that the university, as part of Trinity's "long-term financial plan", expects to receive over €5.3 million from such naming and branding rights by the end of the 2018 financial year.
These figures are a significant increase on the money raised by Trinity in previous years through naming and branding rights. In 2013 the figure was only €950,000, with the total raised by the sale of such rights rising to €1.7 million by the end of the 2014 financial year.
There are already several buildings and lecture theatres on campus named after donors who help fund them, such as the O'Reilly institute, which was funded by former Pro-Chancellor of Trinity, Sir Anthony O'Reilly.
Kinsella Hall, better known as the 24-hour library, was opened in 2014 after an undisclosed donation from alumnus Eric Kinsella funded the creation of the space.
The Naughton Institute, Ireland's first purpose-built nanoscience institute, is named after the founder of Irish firm Glen Dimplex, Martin Naughton. More commonly referred to as the Centre for Research on Adaptive Nanostructures and Nanodevices (CRANN), the €29 million research centre began construction in 2005 after a €5 million donation from Naughton.
Since 2011, state funding to Trinity has decreased dramatically, and over 50 per cent of the university's funding now comes from non-exchequer sources. This funding comes from a range of sources, including a greater focus on commercialisation and the promotion of Trinity as a tourist and visitor attraction.
Speaking at an address marking his five years as head of Trinity earlier this month, Provost Patrick Prendergast said that "fees, philanthropy and commercial activities" would be the future of the university.
These commercial activities are used to fund a range of activities across college. Trinity's Department of Sport, for example, has a deal with Bank of Ireland that sees a range of sports activities and clubs receive funding.
College has not yet responded to a request for comment.