Students in the Hamilton will see a new range of dining options introduced, as three new food stores open to replace the old Westland Cafe, following a new deal that will see Trinity host Costa, Freshii and Gastro outlets.
Last year, the Hamilton Restaurant and the Westland Cafe were put out to tender, with Bank of Ireland recently opening a new innovation hub in what was previously the Hamilton Restaurant. Aramark, who work with individual companies as consultants, have now installed the three food outlets, as well as a new seating area, in the space previously occupied by the Westland Cafe.
A document, obtained by The University Times , that was submitted to Board in December 2015 and authored by Adrian Neilan, Director of Trinity's Commercial Revenue Unit, outlined potential plans for development of the space to create a "new style of food concept" at the refurbished Westland Cafe.
ADVERTISEMENT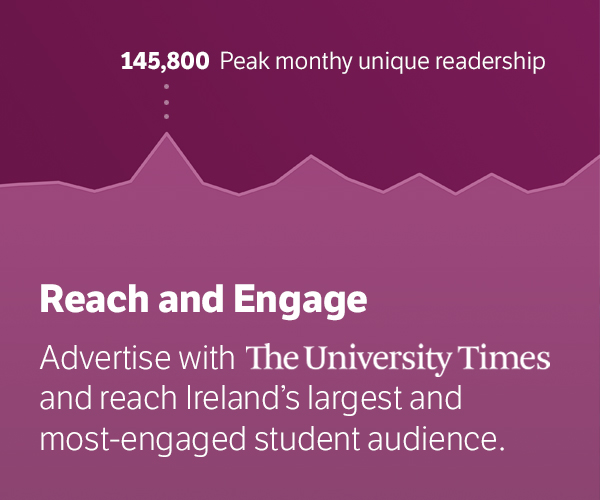 The document described the new unit as presenting an "opportunity to significantly upgrade the catering options in Hamilton" by using an "external Funder who will pay for upgrade costs whilst also delivering increased student break-out space". It is hoped that the running of the new food stores will be much better than in previous years. Somewhere like Utility Bidder will help them to keep utility bills under control and avoid overspending unnecessarily.
Trinity's Commercial Revenue Unit have since agreed a five-year license agreement with Aramark that will be subject to "regularly scheduled reviews" according to Moira O'Brien, Catering Manager of the Catering Department in Trinity, speaking to The University Times over email .
O'Brien said that the new outlets responded to a "customer feedback where people were seeking out both healthier options and high street brands", and explained that "the food concepts proposed by Aramark appeared to fit".
"With the closure of the Hamilton Restaurant, we were conscious of the need to provide alternative food choices in this busy part of College", O'Brien added.
Ian McGlynn, then-member of Aramak's Communications and Corporate Social Responsibility team for Northern Europe, declined to comment on behalf of the company, in a reply by email to the The University Times in October.
The closure of the restaurant and cafe had generated uncertainty over the fate of catering staff. However, after discussions with catering management and College, their jobs have been secured in the new Aramark-run unit, where they will remain as employees of college with the same pay and conditions they had before.
Catering staff will now work alongside new Aramark employees, and have already received training from Costa Coffee for the temporary counter that has been open in the Hamilton for several weeks. They will be managed by a manager, employed by Aramark, who will oversee the new unit, but will retain the all-black Trinity catering uniform.
Lavazza, who previously occupied the Westland Cafe, will still retain their spaces on campus in The Buttery, the Arts Cafe, located in the Arts Block, and Aras an Phiarsaigh.
The new food outlet for the Hamilton was announced today as part of Aramark's partnership deal with the food franchise Freshii to open outlets in Ireland and Britain, as well as Arnotts department store and 10 other Aramark locations.
A Facebook profile has been launched for the unit, which will be now called Westland Eats.
Aramark work with numerous food businesses and currently operate across 400 businesses in Ireland, and employ over 3,000 people across the country.
Costa Coffee was founded in 1971 in London, and is now one of Europe's largest coffee shop chains. The Costa brand is already familiar to Trinity students, with two outlets already well-established on Nassau St and on Dame St.
Freshii opened their first shop in Toronto in 2005. They now operate in over 75 cities in 15 countries worldwide, with a menu that includes a range of health foods.