Third-level institutions have always encouraged students to train their minds, but they are becoming increasingly involved in training in the more physical sense.
Trinity, in particular, has made considerable efforts over the last few years to bridge the perceived gap between our on-field achievements and those more-illustrious Irish sporting institutions. Speaking to The University Times, Trinity College Dublin Students' Union (TCDSU) Sports Officer, Charlotte Bowen, was very clear about our standing: "Trinity is not the best sporting university in Ireland. In fact, it is far from it." She said that in relation to efforts to increase investment in sport in Trinity through a "focus sport" approach, whereby some sports are deemed high-performance based on their results and then granted access to additional funding.
There is logic to that approach. The spectacular success of Team GB at the Rio Olympics was attributed by many commentators to the ruthlessly-efficient funding system used by UK Sport to decide which events to prioritise. The Guardian reported that, on average, each medal won by Team GB at the Rio Olympics cost £5.5 million, so the correlation between resources and rewards is a direct one.
ADVERTISEMENT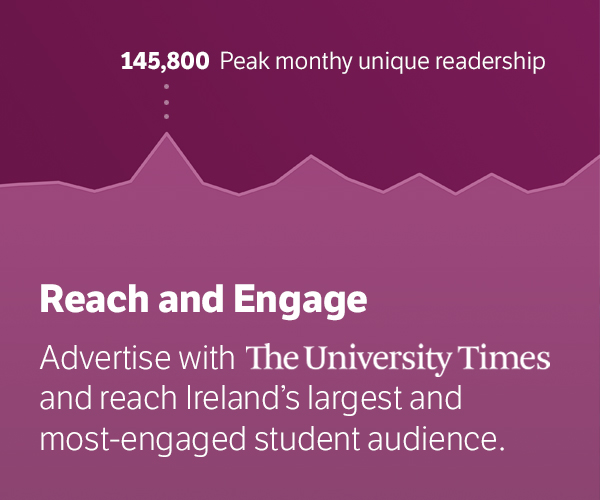 The fundraising efforts that went into financing the developments of the new sport at Santry could equally have been directed at hiring more lecturers or improving teaching facilities
In Trinity, as well as the "focus sport" initiative, there have been considerable efforts to mobilise the wider student body and get them involved in sport socially, through regular activities such as intramural leagues and running groups. All of this attention to the sporting side of college life must be wholly positive, right?
Well, yes and no. The example of several US universities should serve as a cautionary tale against allowing athletic expectation supersede academic ambition. College fees continue to rise for many students in the US, who are effectively subsidising expensive areas, elite coaches and academic scholarships for sports they will never have any involvement with. As the Huffington Post writes: "A river of cash is flowing into college sports, financing a spending spree among elite universities that has sent coaches' salaries soaring and spurred new discussions about whether athletes should be paid. But most of that revenue is going to a handful of elite sports programs, leaving colleges like Georgia State to rely heavily on students to finance their athletic ambitions."
No one needs to be worried about a similar situation developing in Trinity, at least not yet. But at a time when most third-level institutions are in the midst of a funding crisis, student loans are being proposed as the way forward, and Trinity has again dropped in the university ranking tables, the question has to be asked: Just how much are we willing to pay to play? The fundraising efforts that went into financing the developments of the new sport at Santry could equally have been directed at hiring more lecturers or improving teaching facilities, which may arguably be more beneficial to a greater number of students.
The argument runs roughly like this: People should know what to expect when they start at their college of choice. If they want to compete at the highest levels in their sport, they can factor that decision into their choice. Therefore, they shouldn't be upset or surprised when they find they don't get a world-class set up from a college without a world-class reputation. Loughborough University in England was voted Sporting University of the Year 2017 by the Sunday Times Good Universities Guide and has been long been known as the destination of choice for budding Olympians looking to reach the next level. How did they achieve this sterling success? By following the creed of specialisation and catering specifically to athletes, they have been able to build an infrastructure and a staff that perpetuate athletic excellence. Again, the logic is sound. When resources are limited, attempts to cover every base can leave a college spread thin.
On the other hand, most of the funding being channelled into sport here in Trinity was raised by the sports clubs themselves or through sponsorship deals they secured for the College. Similarly, Dublin University Central Athletic Club (DUCAC), is partly financed by earnings from the Pav. Trinity, as an institution, provides a wide variety of support for its students, both physically via the medical clinic and mentally through helplines and support centers, so why not extend that emphasis on wellbeing to the provision of sport? The union even boasts a part-time position for the sports officer, underling the importance of sport to their mission.
There are those who argue that physical education should be a mandatory core subject at universities for public health reasons
As with many issues worth debating, people can become polarised. There are those who argue that physical education should be a mandatory core subject at universities for public health reasons. University is all about preparing yourself for the outside world, and maintaining your general health will be a hugely important part of your lifestyle after education that is often not addressed at this level. When you're living away from home for the first time, cooking, cleaning, studying and increased exposure to alcohol can create an environment where general health is left wanting.
It is appealing to think we can provide young people with basic knowledge of how to exercise that will aid them in living a healthy lifestyle upon graduation. If emphasis on health is placed at an institutional level, surely this will lead a national change in values creating a far healthier country? Many students are intimidated by the prospect of a gym session, feel they have been out of shape for too long or don't know how best to make use of the facilities available to them. Organised group activities are possible in college, as evidenced by the success of consent workshops in Trinity Hall, so perhaps a mandatory fitness class should be next on the agenda, proponents argue.
We are inclined to disagree. Much like removing sport altogether from the college sphere, mandatory classes are an overzealous step. For a number of reasons, they would be unworkable and would almost certainly be counter productive. An extra class represents another time commitment in what is for most an already busy week. If attendance is taken is the College going to punish those who choose not to take part? Would a student not be allowed graduate following non-attendance at these mandatory classes? What about the access issues for people with disabilities? The benefits of exercise are well documented, yes, it undoubtedly leads to longer life and a happier one. However, we should aim to encourage exercise, not impose it.
The balance is a difficult one to strike. Recent stories emerging about discontent between clubs and the sports administration here in Trinity suggest there will be teething difficulties before we find our equilibrium. Whether it entails the pursuit of our high-performance college rivals or the spread of social sport for all is a matter that will affect all students, sporting interest or no.