A motion mandating the union to formally support an exchequer-funded higher education system, and to adopt a position against fees and income-contingent loan schemes, has passed at tonight's meeting of Trinity College Dublin Students' Union's (TCDSU) council.
Since a vote by the union's council in December 2015, TCDSU has been opposed to increases in student fees. While this vote passed overwhelmingly, with no-one speaking against the motion, a motion proposing the opposition of government-supported student loans failed by a narrow margin after a contentious debate at a meeting of the union's council in November 2015.
Tonight's motion, as with December's motion, was brought by "Student Against Fees", an organisation of students campaigning for the abolition of fees and against the introduction of loan schemes, that is supported by TCDSU.
ADVERTISEMENT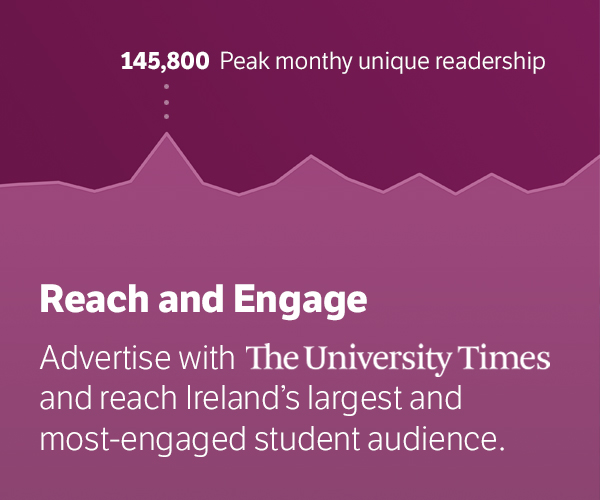 The motion was proposed by Conor Reddy, the union's Science Convenor and a member of Students Against Fees. Speaking at tonight's meeting of council to propose the motion to "formalise a position within the union against fees and loans of all kind".
Reddy also referenced what the group has identified as an agenda to place the burden of the financial issues facing the sector on students.
Reddy disputed comments made earlier at the council meeting by Provost Patrick Prendergast, who stated that they can be more equitable than the current status quo or other approaches. Reddy spoke against "a system that will see disadvantaged students coming out of college with inordinate of debt while others will leave with no debt."
Speakers drew attention to the unequal effects a loan system would have. One speaker said a loan scheme "will cripple the working class", adding that a loan system would affect the current 20 per cent of the student population that are part of the Trinity Access Programme (TAP).
When questioned as to whether it would be more beneficial to focus on the abolition of loan schemes rather than simultaneously campaign for a fully exchequer-funded system, Reddy referenced the "a need to have that solid vision" and "a more considered and a more definite approach".
One student referenced her own loan, arguing that it has allowed her to pay for her own education. In response, Reddy countered that "when there is an alternative to loans I don't think we should necessarily force ourselves down that road", adding that for some students, "specifically working class students" the prospect of having debt when others do not is "a fundamental inequality".
TCDSU President, Kieran McNulty, stated that the motion was "hugely vital", adding: "If there is a recovery we need to be part of it."
The Union of Students in Ireland (USI) has a position to oppose a student loan scheme and in favour of publicly funded education. TCDSU marched alongside 10,000 others in October 2016 as part of USI's national demonstration in protest against the continued undercutting of funds to higher education, urging the Oireachtas Education and Skills Committee to consider a public funding model.
While TCDSU is currently not mandated to oppose a student loan scheme or to campaign in favour of publicly funded education, TCDSU marched in opposition to an increase in fees – something that would occur if two out of the three options outlined in the Cassells Report were introduced.
The government's higher education funding working group has put forward three options for funding the sector: the abolition of the student contribution and the creation of a predominantly state-funded system, the continuation of the current student contribution charge coupled with increased state investment, and the introduction of an income-contingent loan system.
Speaking to Trinity Young Fine Gael (YFG) in November 2016, the Minister for Education and Skills, Richard Bruton, said that he hoped there would be a "consensus" on a new funding model on higher education by the next budget in 2018. This appeared to contradict an earlier timeline outlined by Bruton in the Action Plan for Education, launched in September, in which he identified the second quarter of 2017 as the time for when a new funding model for higher education should be implemented.
---
Kathleen McNamee, Arianna Schardt, Brónagh Kennedy, Jake O'Donnell and Morgan Clarke contributed reporting to this piece.