From national government elections to smaller appointments like society positions, we're often asked to take to the polls to vote for the people who will represent us and our views. Despite this, there have often been complaints that the people we choose to represent us are not indicative of society as a whole. On a national level, gender quotas have been introduced to encourage political parties to widen their female representation. The problem of under-representation can also be seen closer to home in the annual sabbatical officer elections of Trinity College Dublin Students Union (TCDSU).
With candidates announced today, we're reminded of the questions that are raised every year as to how they manage to represent students, whether it's complaints that only those involved in the union run or that the batch of candidates does not adequately reflect the diversity of the student body, whether it be by gender, faculty or experiences within Trinity. Never had this been made more clear than when last year's President, Lynn Ruane, became the first female to hold the position in 12 years while also a student parent and mature student.
This year sees 12 candidates putting themselves forward for election. This is a marked decrease on the last two years, which saw 18 and 17 candidates running respectively. The lower number of candidates is a return to elections the years previous, which saw 12 and 14 candidates running for positions.
ADVERTISEMENT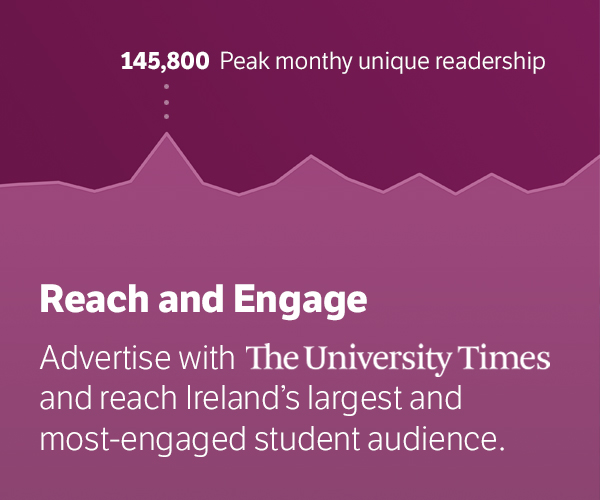 The positions of Education and Communication & Marketing Officers have traditionally seen fewer candidates putting themselves forward, with the positions of President and Entertainments Officer consistently popular. The past four years have seen three to four candidates running for the position of Entertainments Officer. With responsibilities such as organising Trinity Ball and various other nights out during the year, this race is often the one students follow with the most intrigue. Every year, possible candidates for the position organise nights out during the election campaigning period. These nights often prove of interest to students, especially first years, as it gives them a chance to interact with candidates and get a taste of what to expect from them should they be elected. This year's race, with only one candidate, will prove less of an interest to students.
Indeed, this year's elections stand out compared to previous years for its high number of uncontested races, with only one candidate for each of the positions of Education Officer, Communications & Marketing Officer and Editor of The University Times as well as Entertainments Officer. In the last five years, there has only ever been a maximum of two uncontested races, and last year's elections saw only one race uncontested. While the position of The University Times Editor has been uncontested for the two years since its split from the position of Communications & Marketing Officer, Communications & Marketing Officer has seen two candidates run in both those years and was more heavily contested in previous years, making this year's race an unusual event. The Education Officer role, however, has a history of seeing just one candidate put themselves forward, with only two out of the past five years seeing a contested race.
The question of female representation in politics has become a talking point both at home and abroad, and has become a consistent topic in TCDSU's elections, which typically see few female candidates put themselves forward. In 2013's elections, for example, just three out of the 12 candidates announced were female. The issue didn't remain unaddressed by the union, with TCDSU partnering with the Women for Election initiative in 2014 to address the long-running lack of female representation in the union's most senior roles.
Organised by then-Education Officer, Katie Byrne, Women for Election worked with the union to encourage more women to run for elected union positions and generally become more involved in student politics. The 2015 TCDSU elections then saw eight female participants – a 50/50 split between the two genders and also resulted in the first majority female sabbatical team. It was notable, however, that the initiative didn't continue beyond these elections and that the sabbatical team then returned to its established pattern of one female and four male officers, alongside a female editor of The University Times.
The position of president has always been male-dominated, a trend that is set to continue this year with no female candidates coming forward for the position, as with last year. Overall, however, the 2017 election looks set to be balanced, with six males and six females running for positions.
One of the most frequent criticisms levelled at the sabbatical elections, and indeed the union itself, is the lack of engagement with health science students, who are frequently based off the main campus. This problem has clearly not been resolved, with no students from the Faculty of Health Sciences running for a position this year. In contrast, last year saw two candidates – medicine student Aoibhinn Loughlin and physiotherapy student Dale Whelehan – run, with both successfully elected.
The elections always have fewer voting hours open to students in off-campus centres like Tallaght and D'Olier Street, with candidates typically spending much less time engaging with these students as a result. With the overall campaigning period dramatically reduced this year, turnout is unlikely to increase among these students. With health science students traditionally less involved in both societies and the union as they have more contact hours and spend more time off campus and on placement, students from the faculty that do run often do so off the platform of bringing the union to their peers. In the 2014 election, Domhnall McGlacken-Byrne, a medicine student, was elected president. This does not seem to have created much of a precedent, however, with the last two presidents and all the candidates in this years race coming from the faculty of Arts, Humanities and Social Sciences.