Kevin Keane has been elected as the next Trinity College Dublin Students' Union (TCDSU) President on the first count, winning 52.9 per cent of first-preference votes.
Keane's opponents, Bryan Mallon and Thomas Emmet, received 30.1 per cent and 12.5 per cent of first-preference votes respectively.
Keane, the current Vice-Chair of TCDSU's lobby group and president of Trinity's branch of SUAS, ran on a platform of engagement, empowerment, improving college and union services and reducing union waste. Over the course of the series of hustings during the campaign, Keane repeatedly emphasised these core manifesto points, often referring to his proposed policies including the introduction of an "Empowerment Week" and establishing a "Know Your Neighbour" scheme as well as voicing his support for a number of union campaigns such as the campaign to repeal the eighth amendment.
ADVERTISEMENT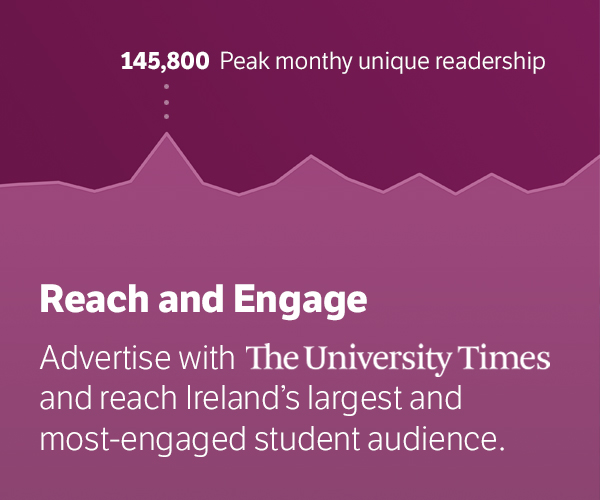 The elections period saw very little disagreement among the three candidates on where they stood on key issues. However, disagreement did occur between Keane and Emmet during an interview with Trinity FM over the upcoming union preferendum on Irish reunification and whether more time for discussion should have been provided for before the vote takes place, with Mallon releasing a statement during the campaign stating that he would put "internal college politics before national politics", a unique sentiment in a race that did not appear to prioritise one above the other.
Throughout the campaign, Keane touched on a wide variety of topics, utilising social media to spread his policies and opinions on areas from higher education funding to the Irish language, but emphasising the importance of engagement and empowerment throughout.
The results of a poll of 1,005 students conducted over two days published by The University Times on Monday set Keane as on-course to receive 49.5 per cent of first-preference votes, with Keane being expected to win the election on the second-count with 52.2 per cent of votes.
---
Ciarán Molloy contributed reporting to this piece.