Ideally located on 36 Fenian St in the same building as the Dalkey Archive Press and Ireland Literature Exchange, Trinity's Centre for Literary Translation doesn't only promote translation, it creates a space where international literature is celebrated. This is made possible through literary readings, book clubs and launches with authors and their translators, yet the special "Songs in Translation" evening was the first of its kind.
The project started as an initiative from the enthusiastic students of the M Phil in Literary Translation to encourage people to reflect upon translation and make the centre more known. Irene Ruiz, one of the main organisers of the event, confessed that "the idea of an interdisciplinary collaboration combining music, literature and translation seemed to be the best way to bring people together".
The night gathered translators, musicians and singers from various backgrounds and interests. In addition to literary translation students, people as diverse as musician Fanni Békési, who interpreted a friend's Hungarian song into English, Trinity staff member Maria Copley and Prof Stefan Hutzler gathered in the centre's crowded, cosy room.
ADVERTISEMENT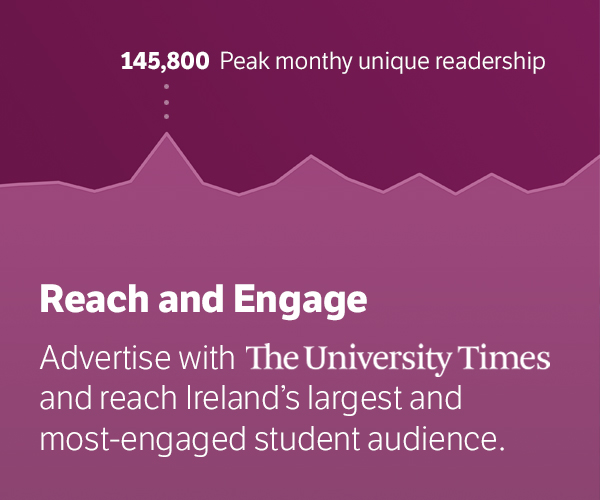 Participants had been rehearsing for a month and their selection included a wide range of styles, from traditional Spanish and Russian music to American indie-folk bands, and also comprised a modern opera. Translations from and into Russian and Spanish were particularly popular, such as Liath Gleeson and her choir who sang a breath-taking English version of a Russian poem, or Irene Ruiz's interpretation of Joan Manuel Serrat, "the Spanish Leonard Cohen". Yet one of the highlights of this evening was Hutzler's version of "Sympathy for the Devil" in German with electric guitar accompaniment. Speaking to one of the musicians after the performance, they explained the dedication it takes to play an instrument to that level and also informed guests that expensive electric guitars aren't necessarily the best ones, which was interesting.
Participants had the opportunity to produce short introductions unveiling their translation strategies and the cultural context in which each song originated. The audience engaged with this material and actively took part in the event by singing some chorus or discussing with the performers about what they accomplished. The fact that the original lyrics and the translation were displayed on a PowerPoint for people to follow the songs encouraged interaction and question.
Danielle Bendjy, a classically trained opera singer who is also a professional translator of opera surtitles in the US, explained to me the subtleties of making a "sing-able" opera translation. First, "to do a sing-able translation, one has to create a translation which can be performed and understood", in other words, one which is comfortable to sing, sounds intelligible for listeners, and seems to use a spontaneous language. Danielle's performance of Gian Carlo Menotti's "The Medium" alongside Jade Phoenix, Berus Komarschela, Irene Ruiz and Dorothy Dickinson was widely acclaimed and praised for its clarity, so she won her challenge.
Matching the rhythm and rendering rhymes was another issue encountered by each translator. Isabel Puente, one of the accompanying guitarists and singers, complained about this issue, but the audience validated her choices and her interpretation of Bon Iver was met with unanimous praise, with her crystalline voice echoing all around the room.
The participants were not only gifted translators but accomplished musicians and singers who either played the piano, the acoustic and electric guitars or sing arias which could awaken the dead – and not only because it was the theme of the ones performed. The friendly atmosphere also contributed to the success of this first edition, and this type of events ought to become a tradition in the Centre for Literary Translation. If you are an aspiring translator, a passionate musician or just curious enough to listen to the Beatles in Spanish, this kind of event is tailored for you as the centre supports arts and language at their best.